The designer worked with the feminine/masculine, constructed/deconstructed dichotomy.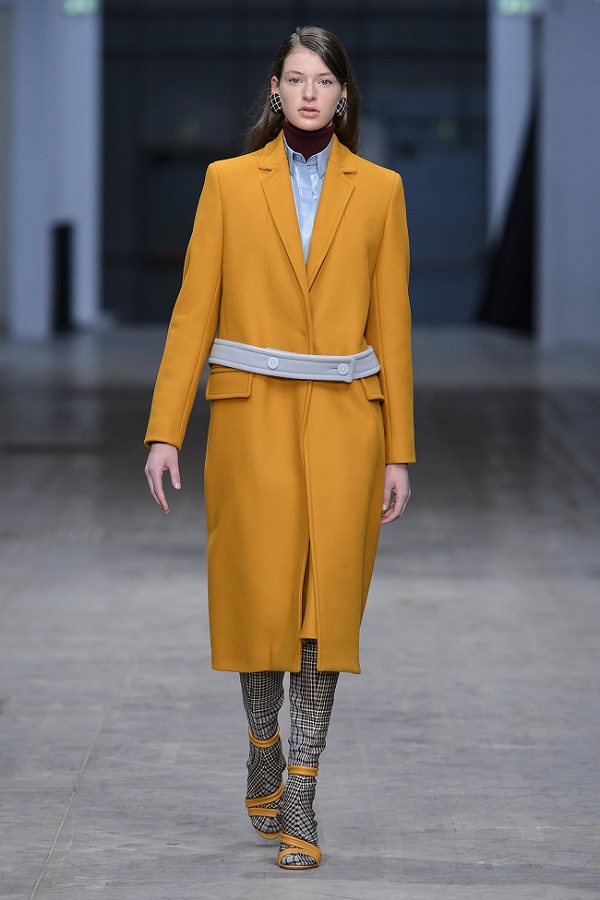 ­­
Artists of the past showed us non-existent places that were sometimes believable, and other times through their work, they predicted ideas that would come to be created perhaps centuries later.
Some contemporary artists offer us new evocative visions, not least through their use of technology. Contemporary visionary art does not necessarily have to be seen as predicting future reality in order to be defined as such. It merely needs to provide an alternative vision. Simply different.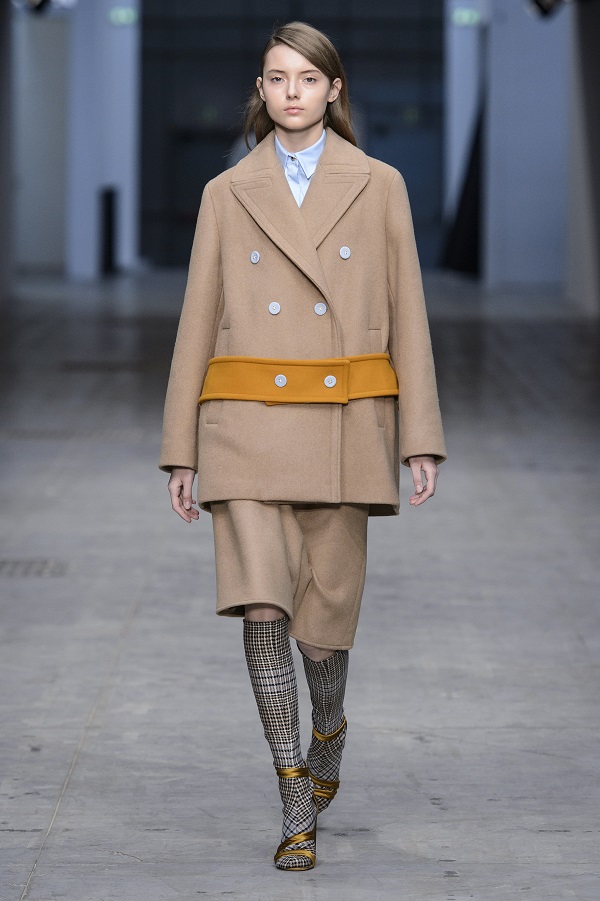 The placement of nudes from the Romantic era in urban settings created by Ukrainian artist Alexey Kondakov may be inspired by the choreographers of tableaux vivants, but experiencing the contrast of the seduction created by superimposing a Francesco Hayez painting onto the typically shabby location of a modern city, is something else.
With this same philosophy, in the new Albino Teodoro collection, the brand's typical style references and inspirational elements are not reinterpreted, but simply decontextualized in their complete authenticity. A 60s couture dress worn by a modern-day English schoolgirl in an urban setting.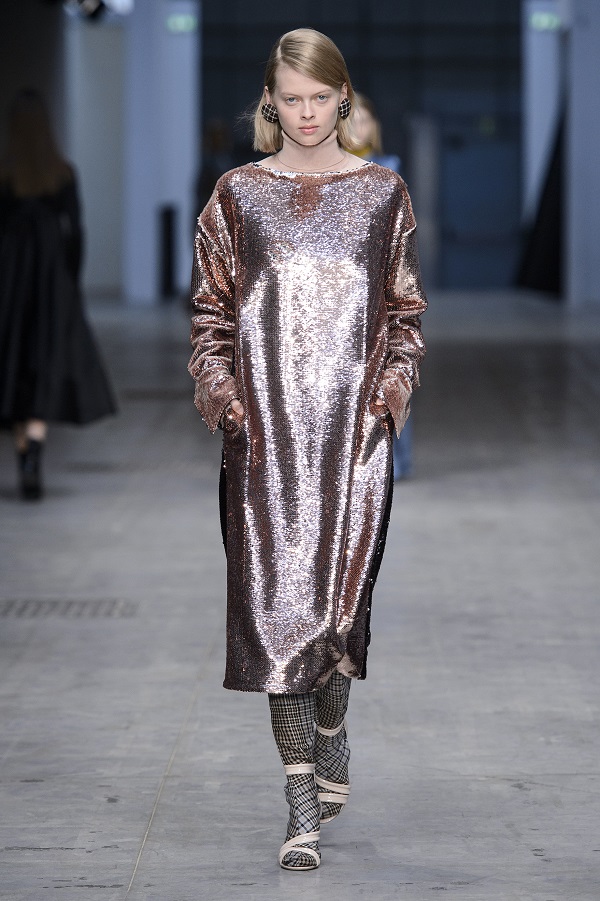 The interpretation of ideas, or simply of objects or features often hides the true soul. Just so, this ploy provides an unfiltered description of the brand vision, its muse and its landscape.
How would Diana Vreeland describe contemporary fashion in a film set in her era?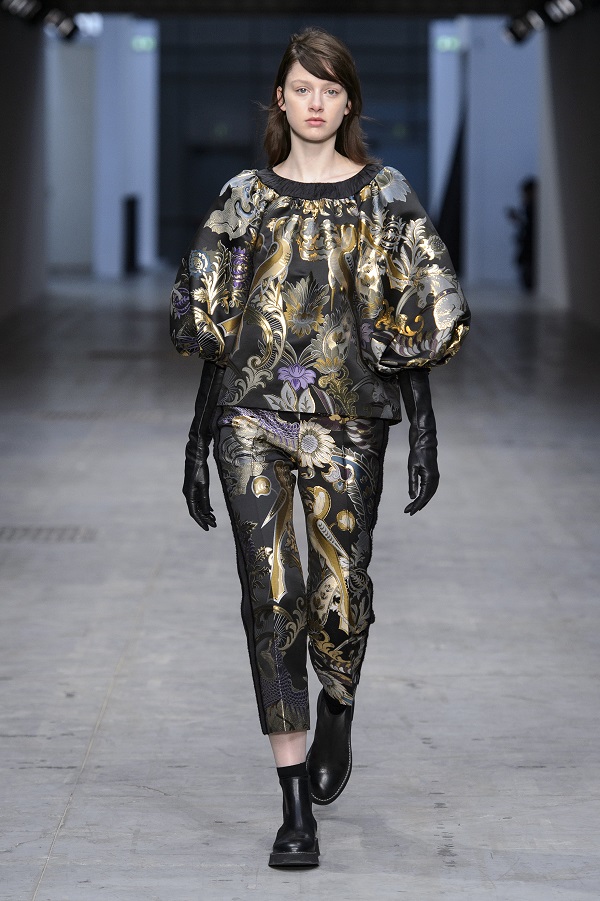 The elements: 60s couture dresses, with geometric yet extremely feminine forms, created from opulent jacquard and duchesse fabrics. Modern and comfortably urban oversize cocoon-style technical puffa jackets. Precise and impeccable tailored pure camel, washed cashmere or yarn-dyed woollen outerwear. Art Deco-inspired dreamlike designs feature in the decorative patterns.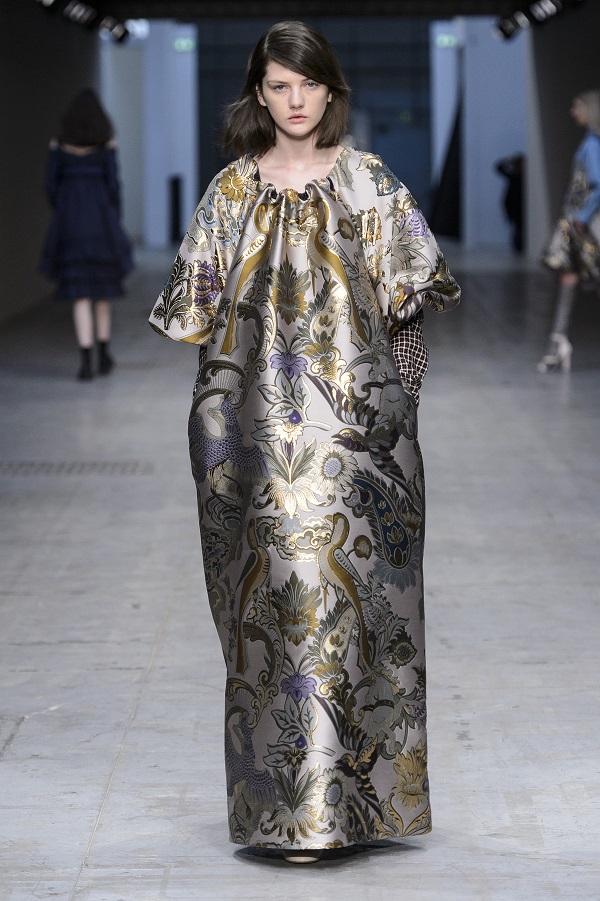 Settings: post-industrial architecture, London, glitzy Hollywood cinema sets.
Character: fragile and romantic, expressing a strong sense of individuality and a notion of sophistication bordering on eccentricity.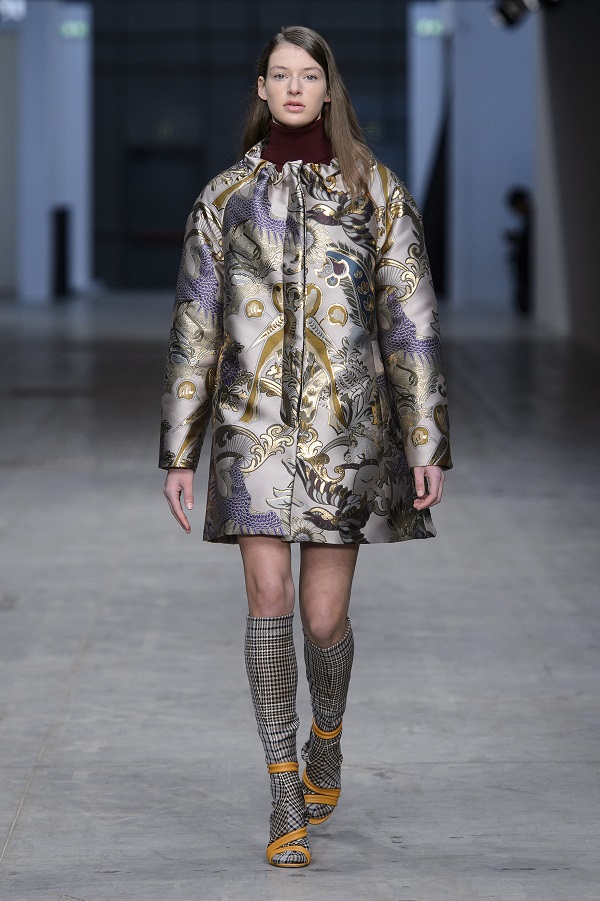 As usual, the collection is divided into capsules:
Wallpaper, featuring luxurious high definition jacquards created in collaboration with Gentili & Mosconi. Tailoring, which includes a series of coats and jackets created using couture tailoring techniques. Opera, which includes a series of pieces made strictly with black technical duchesse, some of which embroidered with crystals.
There is also a series of cocktail dresses and special pieces embellished with geometric design Swarovski crystals, recalling the motifs of the collection.
Credits: © Courtesy of Albino Teodoro PR