Fashion designers Bernadette Bull and Carl Starling presented Aphid's Fall Winter 2018.19 Ritual Collection that was inspired by traditional formal dressing and "dressing up" nostalgia.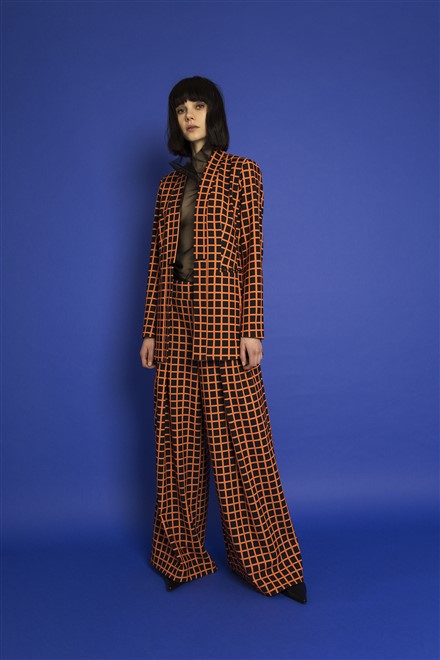 A musing on the concept of ritual, the Aphid AW18-19 collection explores the notion of formal dressing and dressing for ceremony, the traditions for men & women, nostalgia and the definition of "dressing up" in a contemporary setting. Having researched the ceremonial dress codes of Asian cultures, especially the hakama trousers of traditional Japanese cultural events, the concept of layering became a key focus for the new collection. On-going Aphid signatures, meshed with the composition and deconstruction of the classic suit, inform a shifting silhouette of pieces that can be worn together or styled independent of the whole.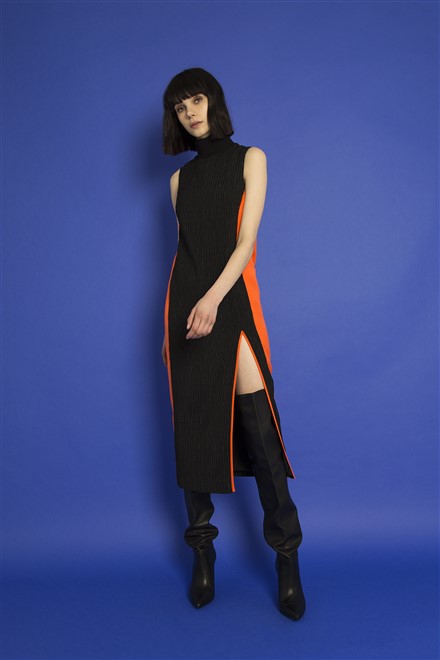 A collage of print and surface texture born of the intertwining and hybrid fusion of the common pinstripe and the ritually raked ridges of a zen garden. Integrated a duality into the collection: embracing both the somber reflectiveness of a monochrome palette with the vivid and energising shades associated with celebratory festivals and festive dress. Infusions of saturated and duo-chromatic brights – refreshing, invigorating and bringing a new perspective to the signature Aphid canvas of darkened tones.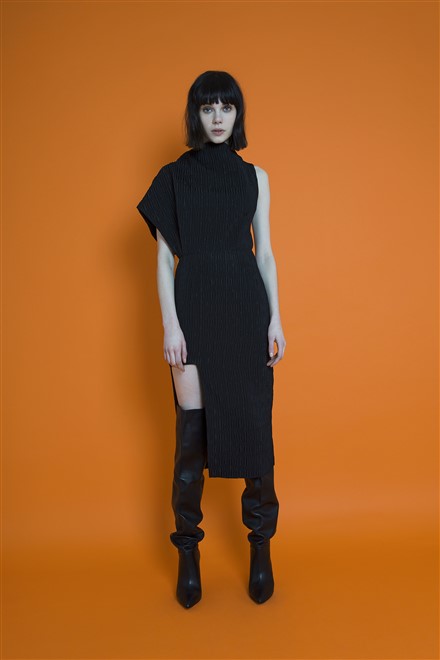 Aphid is a British designer brand helmed by Bernadette Bull and Carl Starling, launching in 2016. Aphid is rooted in the natural world – named after strictly female insect colonies, who reproduce perfect replicas of themselves without the need for males, Aphid create clothes that represent strength, power and confidence via beautifully sculpted, strong silhouettes. Using unexpected fabrics and the use of specially developed techniques. With this in mind and as a starting point for the brand, they wanted to create clothes that embody this persona, to be worn with confidence yet versatile enough to be worn anywhere.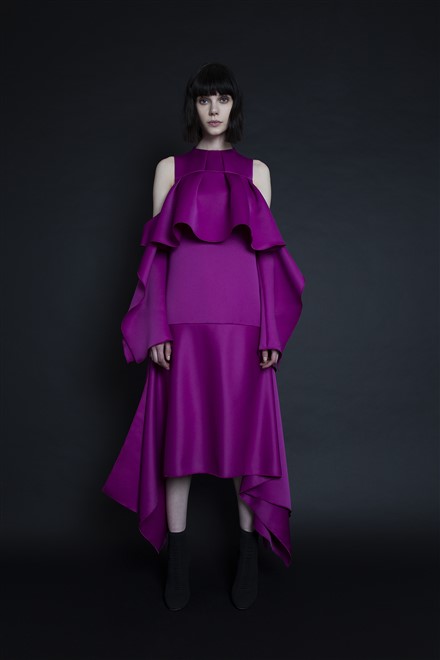 Aphid is founded on the premise of exploring form and framing the contrast between an intriguing penchant for darkness and a person's individual light.
Credits: © Courtesy of The Lobby London