Shades Jewels and Painting: l
a massima espressione della bellezza delle forme tra l'arte del gioiello e del dipinto.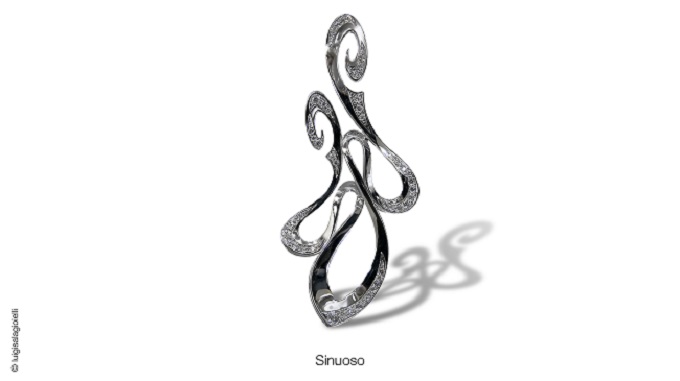 L'eleganza e la bellezza del gioiello si fondano perfettamente con la sinuosità delle forme dipinte del corpo umano, nella sensazionale mostra SHADES JEWELS AND PAINTINGS, nata dalla collaborazione tra Olivetta Sala di Luigisalagioielli e la pittrice Cristiana Zamboni.
Dall'8 al 25 novembre prossimi, nella cornice dell'accogliente show-room di Luigisalagioielli a Milano, si potrà assistere all'esposizione di gioielli abbinati a dipinti che raffigurano corpi umani sinuosi, in un gioco di luci e ombre dall'aspetto originale e distintivo.
Gli intrecci delle forme del gioiello con tutte le sue sfaccettature e luminosità affiancheranno i disegni delle opere artistiche dipinte che raffigurano figure umane in movenze e posizioni armoniose; i disegni dei gioielli Luigi Sala divengono complemento di arredo attraverso i dipinti astratti di Cristiana Zamboni.
Credits: © Courtesy of Laura Basso Ufficio Stampa & Pr