Francesca Liberatore. Colori spinti al massimo della loro brillantezza e un livello di veemenza e libertà come mai espresse prima.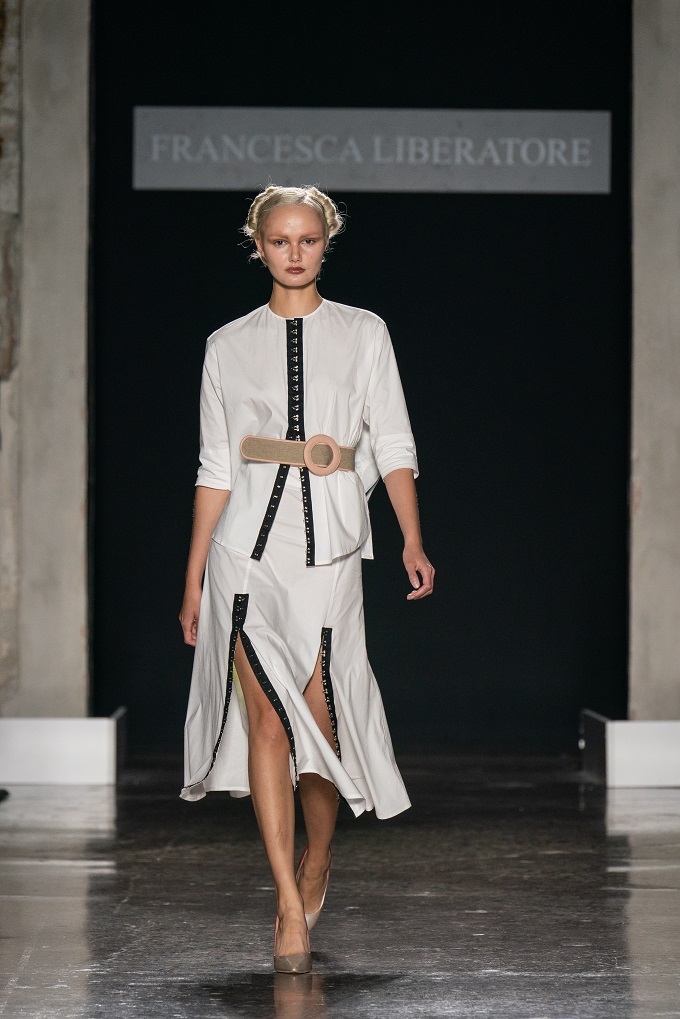 La collezione Primavera Estate 2019 di Francesca Liberatore è un inno alla libertà di espressione individuale, attraverso i paradossi e gli spettri della vita e della carriera di ogni artista. È infatti da James Ensor, il pittore belga delle maschere, che la Liberatore prende ispirazione per le sue stampe colorate, maschere tanto sfrenate da ipnotizzare lo spettatore e descrivere l'immagine di un mondo sovvertito, oltre a rifiutare l'ordinario e l'incoscienza.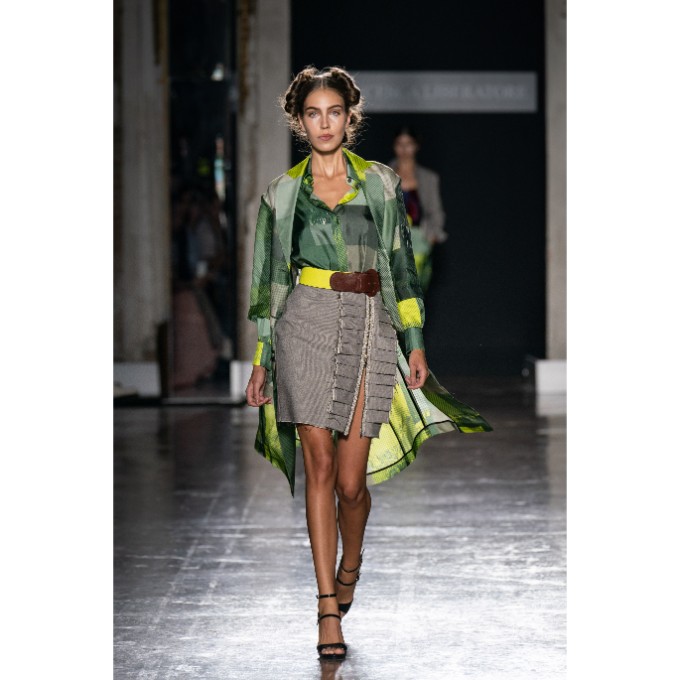 "Baby lion lost his teeth, Now they're swimming in the sea. Troubled spirits on my chest Where they laid to rest". È in questo mondo di paradossi che i tessuti più pregiati di tutta la collezione impreziosiscono i capi più sportivi.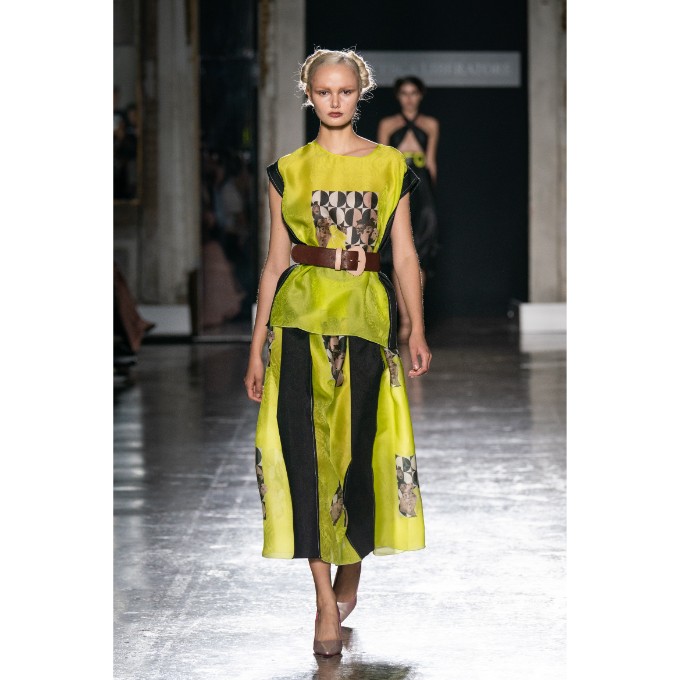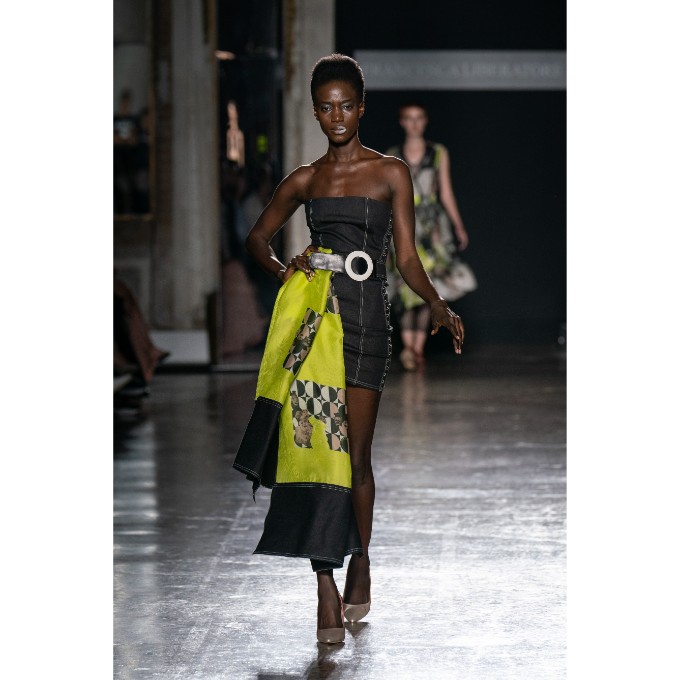 Lo sport couture di Francesca Liberatore è ricco di dettagli e tessuti studiati, con bomber di macramè e toppe in seta. La collezione crea quindi due livelli di realtà: quadri, losanghe e cerchi che fanno solo intravedere lo svolgersi delle situazioni più evidenti, spostandosi poi su un livello di scelte introspettive.
"Hold on to what we are Hold on to your heart".
Credits: © Courtesy of Francesca Liberatore PR