Get into the festive spirit with this video presenting a selection of enchanting holiday looks from the Baby Dior collection by Victoire de Castellane. The Baby Dior gang attends a party, a giant Christmas tree in tow, which they decorate before unwrapping gifts from the line, including a small 'Dior Oblique' bag, and having a glitter fight. All partied out, they waited for Santa to return.
As the holiday season approaches, enchanting children and adults alike, Baby Dior presents a series of pieces that revisit the House's essentials.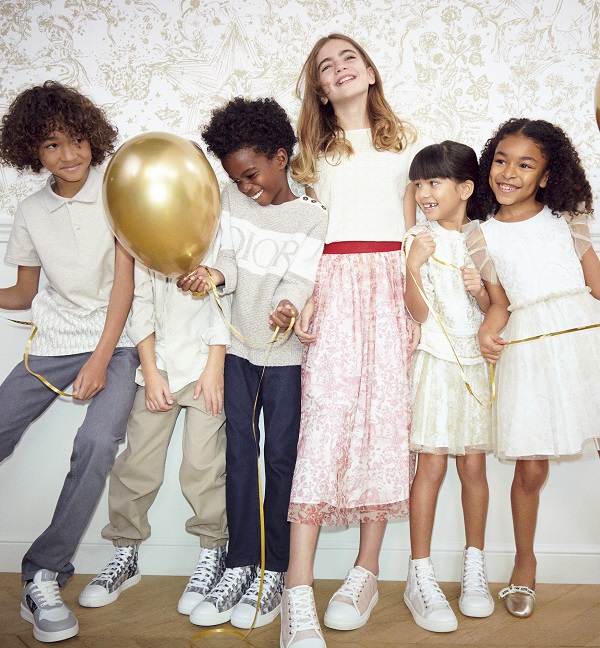 Children celebrating Christmas against a confetti- and balloon-studded décor echo the magic of these joyous times, and the must-have, brightly colored creations by Cordelia de Castellane they are wearing are adorned with touches of gold and powdery hues reminiscent of the soft shades of sand.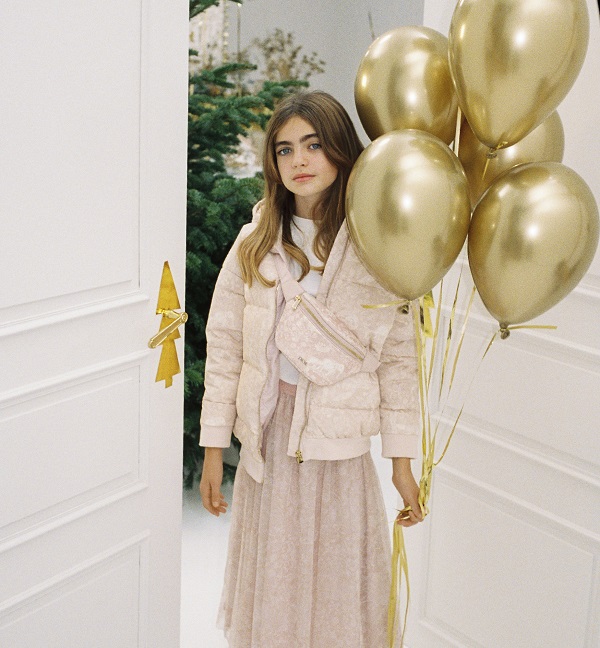 A number of the House's signatures are represented, from the "DIOR" signature to the Dior Oblique motif, via caning and toile de Jouy – the latter made more sublime by a bewitching ruby color. Completing the irresistible looks are B27 sneakers, Miss B ballerina flats and Chelsea boots. A pint-sized reinvention of Dior style icons.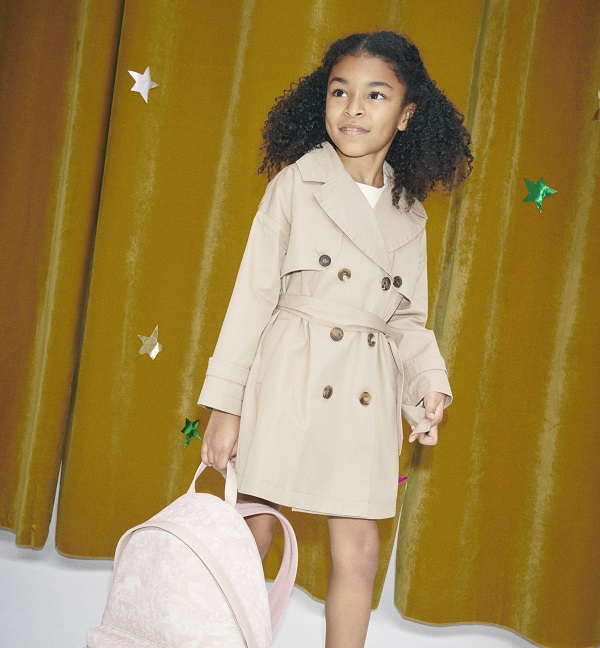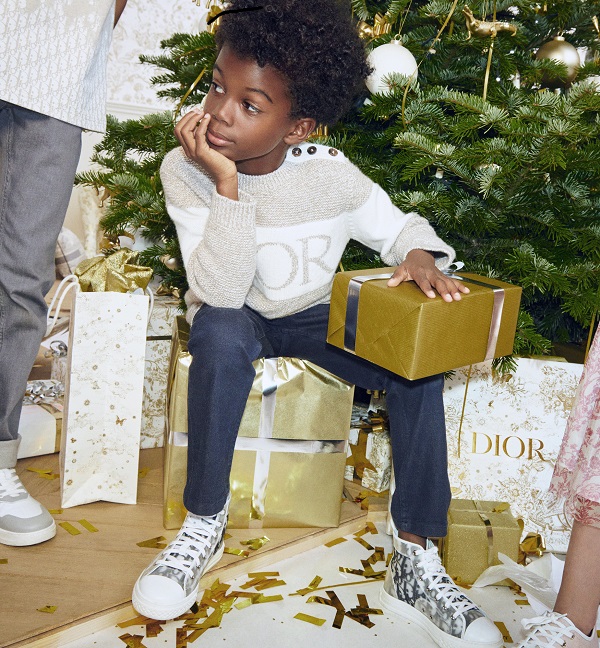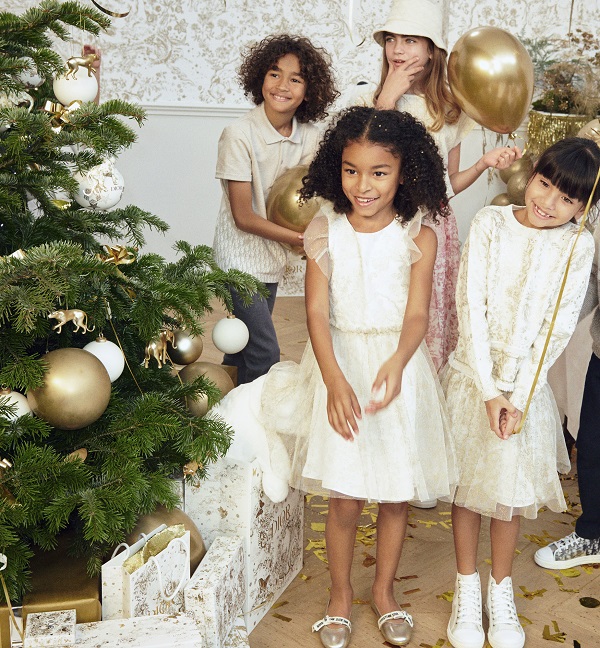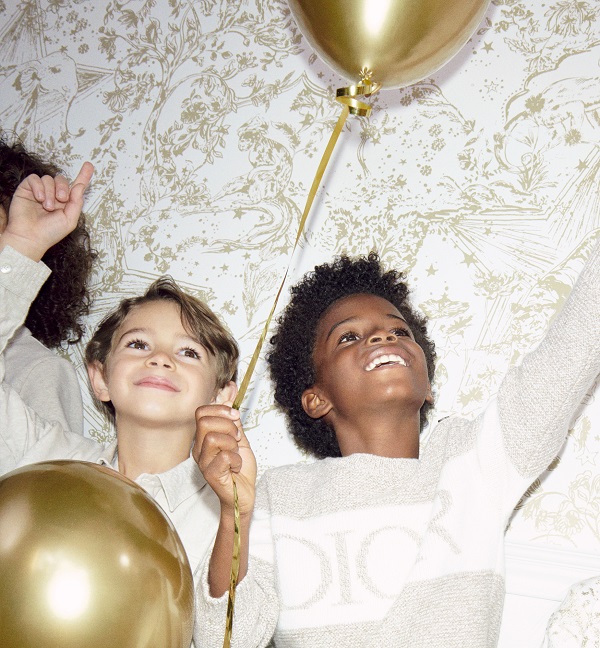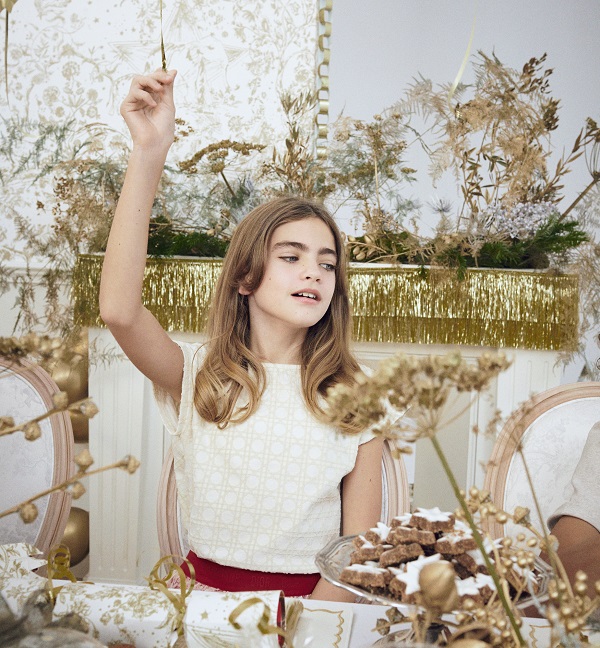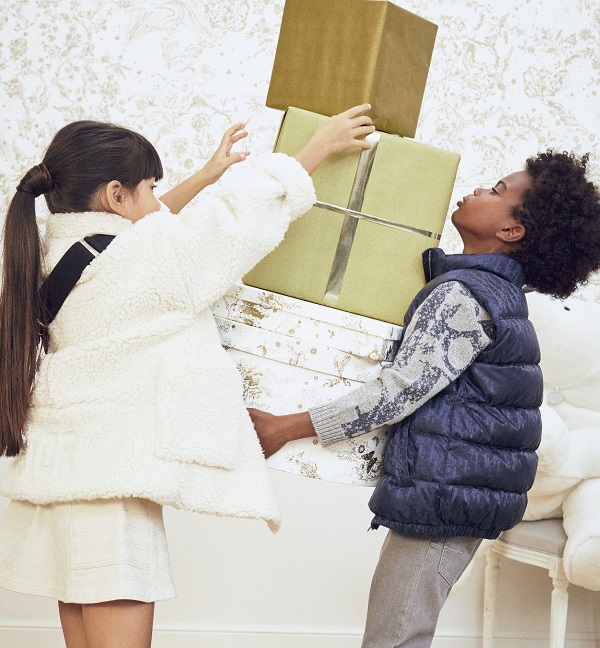 Credits: © Courtesy of Christian Dior Couture