Baby Dior debuts its first baby stroller, crafted in Italy in collaboration with Inglesina. As our presenters show, transforming it is child's play, with details such as 'Dior Oblique' motif extendable covers, and 'Dior' logo leather handlebars and wheels.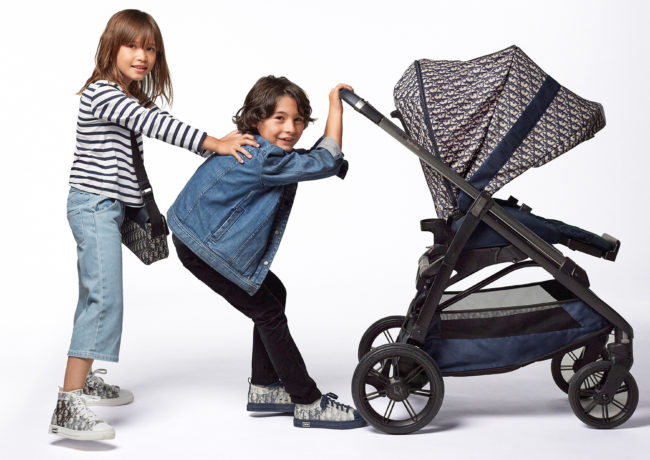 Designed in collaboration with Inglesina*, and crafted in the company's workshop in Italy, this object of desire – on which the art of detail extends to the wheels and leather handlebars bearing the «Dior» logo – combines excellence, functionality and timeless elegance. Further underscoring its contemporary design, the House's iconic signature is emblazoned on its adjustable canopy, providing protection from the sun or rain. This exceptional, modular creation can be folded and unfolded as desired, with ease, agility and speed, and in complete safety.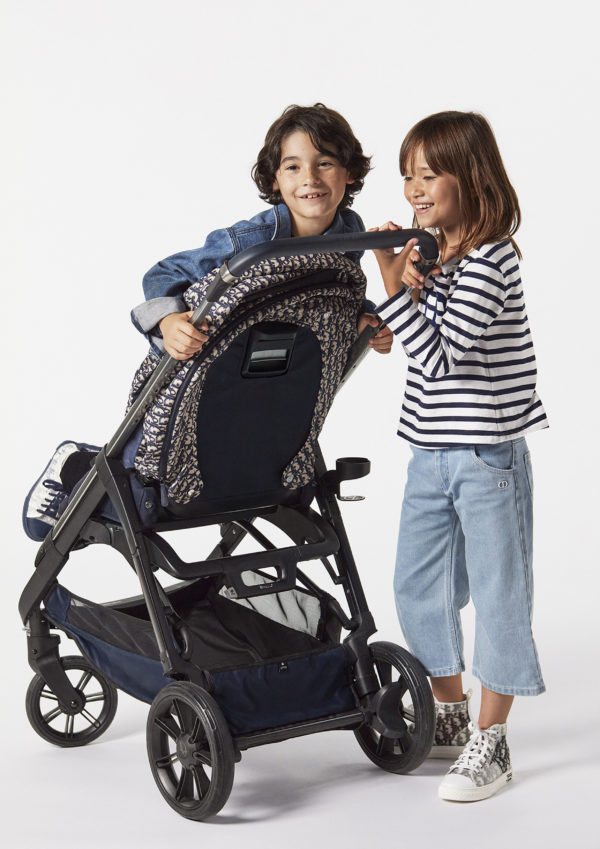 For infants, an irresistible baby carriage – also decorated with the Dior Oblique motif – can be set into the stroller's frame, offering softness, support and comfort. This essential respects the well-being of every baby thanks to its innovative ventilation system and a mattress made of natural bamboo fibers.
A matching diaper bag in jacquard canvas fits easily over the handlebars, adding a distinctive touch. A new invitation to escape, to discover September 4th in Europe, the Middle East, Singapore and Hong Kong, and in mainland China and Japan starting in December.
*A specialist in luxury baby strollers and highchairs.
Credits © Courtesy of Christian Dior Couture