The Bally Champion sneaker is back from the 90's and promising to be one of the years "It" sneakers for Bally.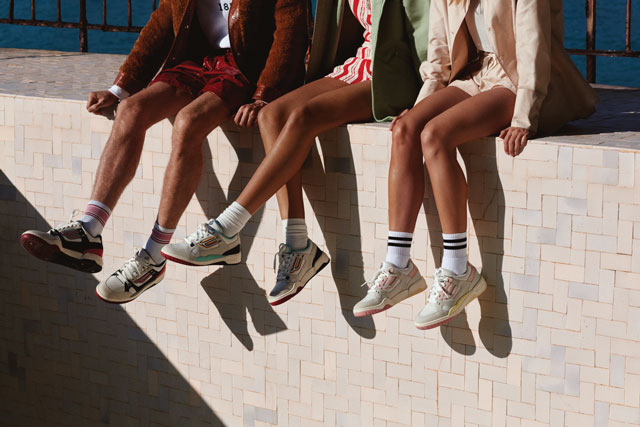 Get reacquainted with a Champion. The Bally Champion sneaker is back and promising to be one of the years "It" sneakers for the Swiss luxury brand.
Originally launched in the 1990's, the Champion quickly became a favourite amongst Swiss tennis stars Jakob Hlasek and Marc Rosset who favoured the shoes on court as together they won the Grand Slam at the French Open in 1992.
Recreated in a like-for-like design, the sneakers are almost indistinguishable from the original coming in the same '90s colour combinations on the multi-component rubber outer sole and herringbone mould with new EVA midsole for cushioning and comfort. Perforated uppers on the lace-up shoes feature breathable mesh lining and tongue embossed archival Bally Tennis logo. Spring Summer 2019 introduces four additional new seasonal colour combinations in white and electric blue; white and fluorescent red, black and red and white and pink fluorescent in men's and women's styles.
Whether you prefer your sneakers on the country club court or the city sidewalk, the Champion conveys a confident winning attitude. Join the winner's circle with Bally's 2019 Champion sneaker.
Credits: © Courtesy of Bally PR