Evolution – Riccardo Tisci's Burberry kingdom seeks to channel the progress of the Victorian era in a collection inspired by the luxury British brand's past and dedicated to its future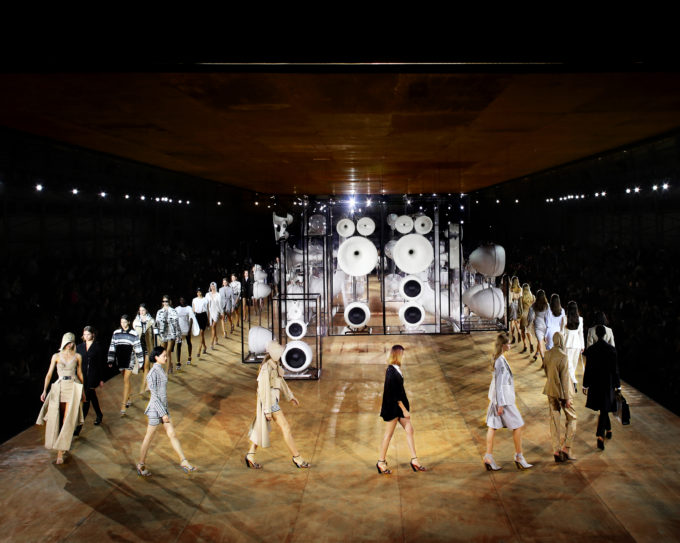 Burberry presented its new Spring/Summer 2020 collection in West London tonight. The collection, called Evolution, is a celebration of new house codes and is influenced by the time Burberry was founded – the Victorian era.
'My first year at Burberry was about understanding and refining the new codification for the house. With that foundation in place, I feel ready to start exploring what's at the heart of this incredible brand.
In the archive, I discovered this beautiful story at the origin of our past. Thomas Burberry was a young pioneer and a self – made man who built his company during the Victorian era – a time in Britain for great change and progress, an era that has always inspired me and my work. He chose to present his company with an emblem of a knight on a horse, but for his family crest, he instead chose a unicorn. Thomas Burberry was a daring innovator but also a romantic and a dreamer.
This is the story behind this collection, a collection inspired by our past and dedicated to our future. It's the evolution of our Burberry kingdom.' Riccardo Tisci, Burberry Chief Creative Officer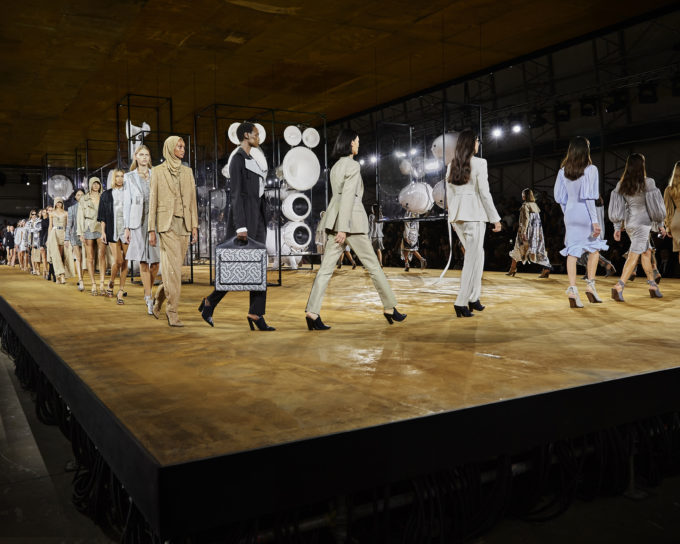 THE COLLECTION
The collection, called Evolution, is a celebration of new house codes and is influenced by the time Burberry was founded – the Victorian era.
The collection mixes innovative techniques with classic fabrications. A Victorian – inspired silhouette creates cinched waists and elaborate sleeves for both men and women, while fluid fabrics and hybrid details such as detachable and extendable hems feature throughout.
WOMEN
Reconstructed trench coats with silk panels, sculpted sleeves and crystal – ring piercings. Cut-out and cinched blazers and box-pleat skirt suits. Fringed hem and draped chain embellishments. Tie details on silk shirts and double-pleat trousers. Step-through skirts, corset detailing and ruffled lace dresses with exaggerated puff sleeves. Evening dresses with crystal mesh and hand – tiered ostrich feathers.
GENTLEMAN
English-fit suits and trench coats in soft tonal and textural contrasts, cinched with belts. Pinstripes in crystal embroidery. Parkas, hoodies and rugby shirts articulated with rib – knit panels and zip details. Cut-outs on gingham poplin shirts, T-shirts and a crystal-meshpolo. Wide-leg trousers and a sports short overlaid with tailored wool.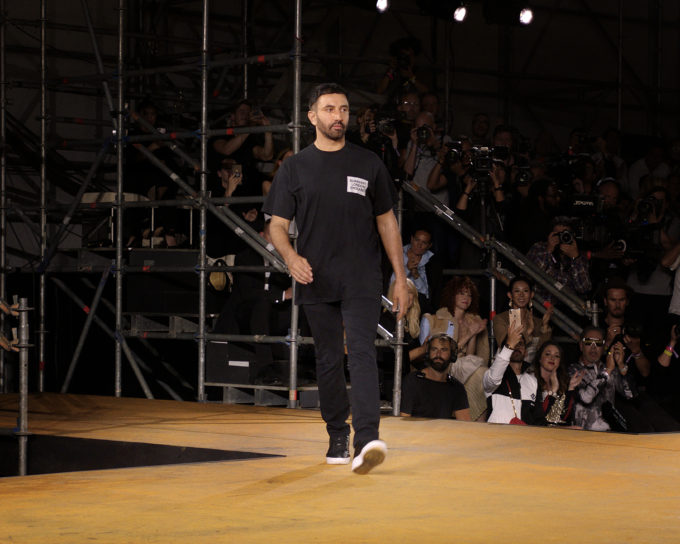 ACCESSORIES
Introducing Anne on the runway, our equestrian-inspired style detailed with
Thomas Burberry Monogram
hardware and bridle straps. Signature unisex bags are reinterpreted – from Lola, in miniature and bum bag iterations, to the giant Pocket Bag. Women's split-toe block-heel boots and sandals with wraparound scarf ties in tonal shades. Men's cage sneakers and sandals in leather, canvas and rubber, and open-back brogues.
KEY COLOURS
Grey, black, beige and white with inflections of ochre, fawn, pink, red and blue.
KEY PRINTS
Hand- sketched, painted and collaged animals, and gingham.
MUSIC
Curated by DJ William Djoko
HAIR AND MAKE-UP
Make-up – Pat McGrath
Hair – Guido Palau
Credits: © Courtesy of Burberry