Showcasing Dior Savoir Faire, Kiko Mizuhara looked radiant in this Dior Couture gown specially created by Maria Grazia Chiuri for the 2019 Cannes Film Festival, worn with a 'Rose Dior Bagatelle' necklace by Victoire de Castellane and beauty by Dior Makeup.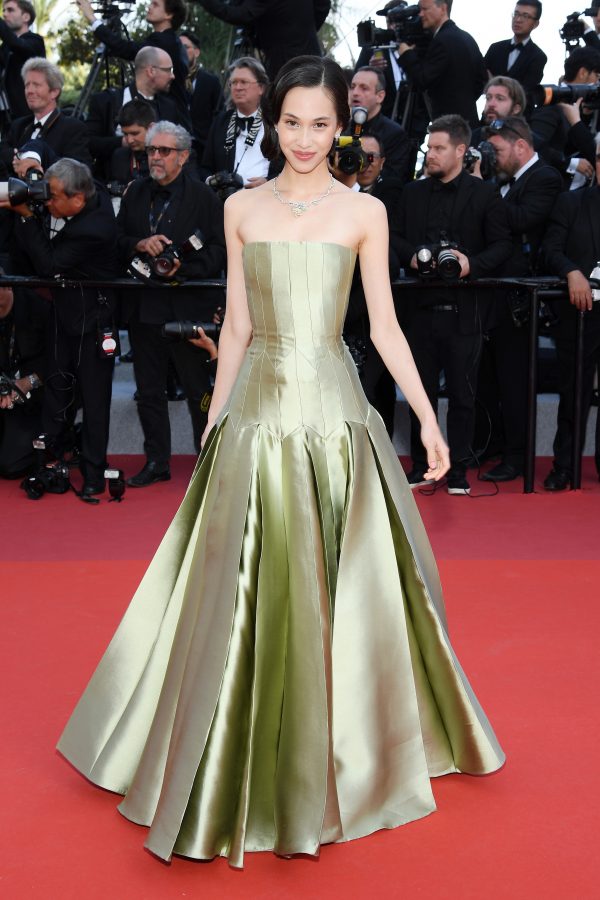 Actress Kiko Mizuhara, Dior Make Up Ambassador, is dressed and made up by Dior
She is wearing a Dior Haute Couture almond green double face silks scuba bustier dress in berringbone effect pleats. She is wearing a Bagatelle necklace in white gold, yellow gold, diamonds, fancy yellow diamonds and emeralds, Bagatelle earrings in white gold and diamonds, and a Cocotte ring in white gold and diamonds – Dior Joaillerie.
Credits: © Courtesy of Christian Dior Couture