The new CELINE Homme Summer 2022 collection 'Cosmic Cruiser'
IT'S DIFFICULT TO PIN DOWN IZZY CAMINA. WITH FORMATIVE YEARS IN NEW JERSEY JUXTAPOSED AGAINST A LONDON BASED ADOLESCENCE, SHE CURRENTLY RESIDES IN A SMALL RURAL TOWN WEST OF NEVADA, AND EVEN NOW THE MULTI-HYPHENATE HERSELF STRUGGLES TO DESCRIBE HER MUSIC.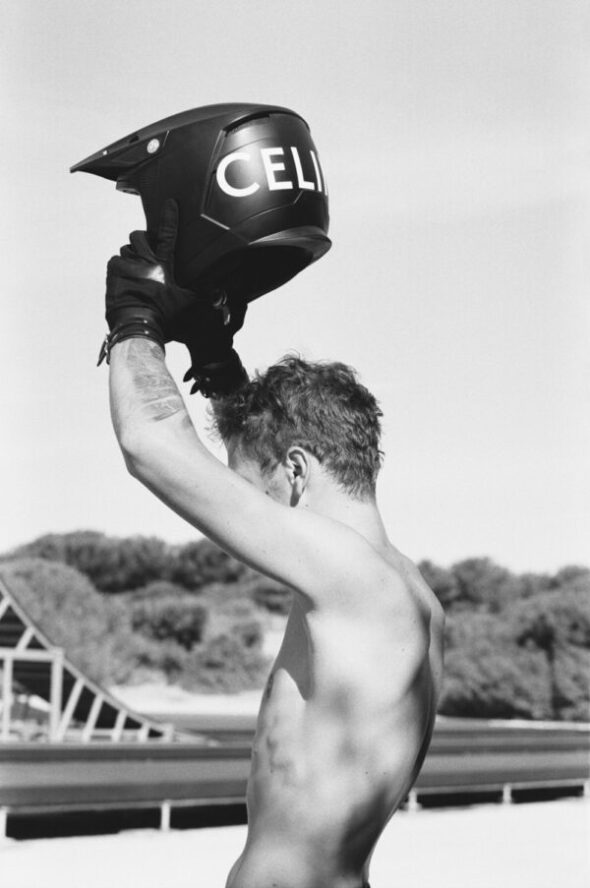 "CYBERPUNK BRITNEY SPEARS?" SHE APPREHENSIVELY SUGGESTS IN ONE INTERVIEW. HER SELF-PRODUCED EP 'NIHILIST IN THE CLUB' INTRODUCES LEAD SINGLE AND PROJECT HIGHLIGHT "UP N DOWN", A TRACK NME DESCRIBED AS "A PAEAN TO THE SATURNALIA OF YOUTH AND ALL THE LOWS THAT COME AFTER". CUE A CAREER HALTING PANDEMIC. CRAFTED OVER THE COURSE OF 2021, ANOTHER EVOLUTIONARY LEAP FROM IZZY CAMINA IS SET TO BOW BEFORE YEAR'S END.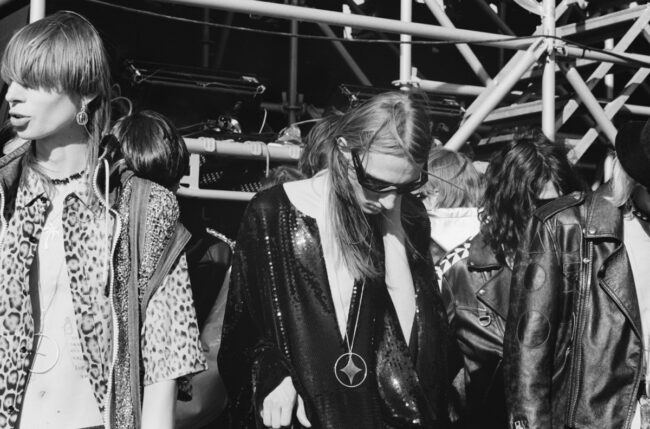 "I'VE BEEN RUNNING SINCE ADOLESCENCE" SHE SAYS, REFERENCING THE NEW MATERIAL'S URGENT NATURE, "THIS NEXT BODY OF WORK CAPTURES THE INTRICATE DANCE BETWEEN DREAD AND ACCEPTANCE, MANIA AND CALM. KNOWING THAT THE VOID IS AT MY FEET, YET NO LONGER FEARING IT."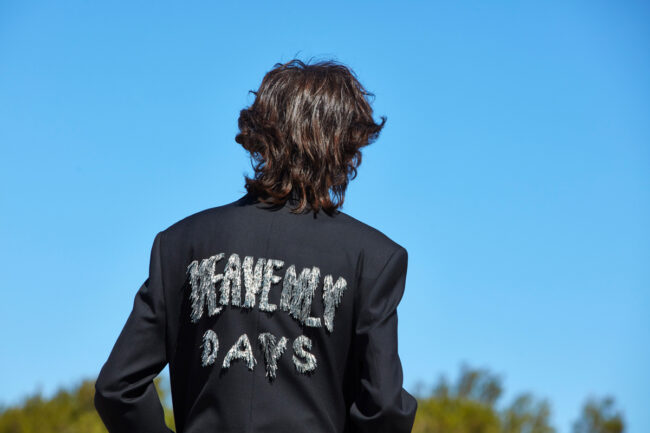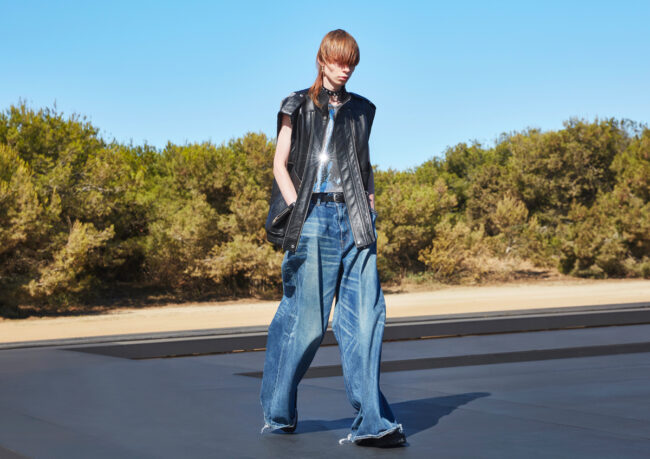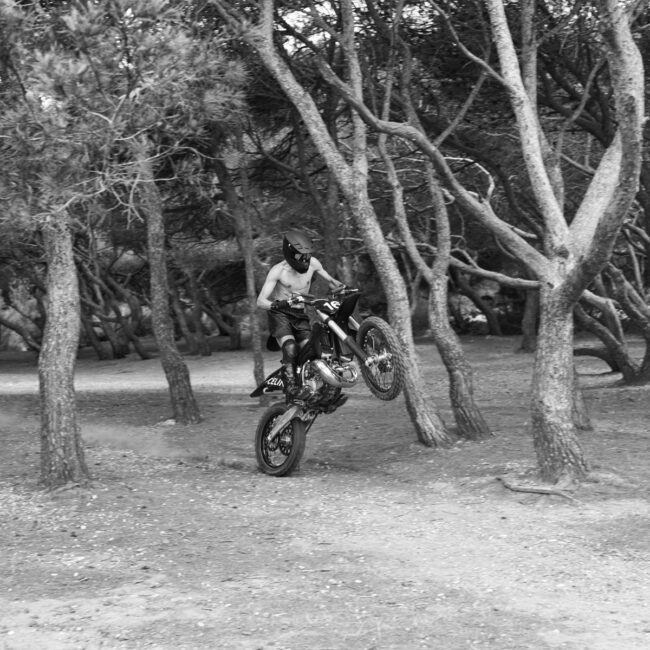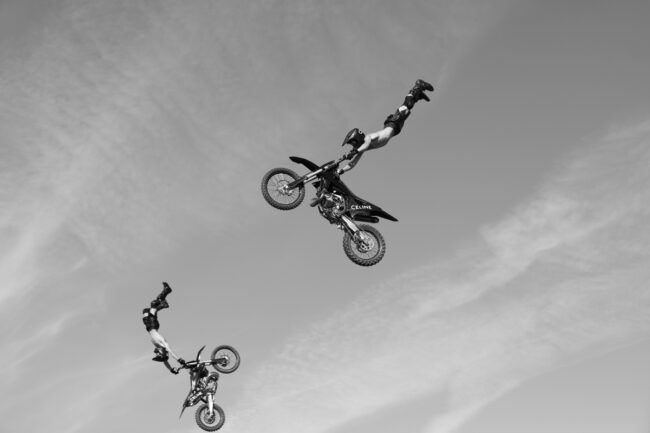 CELINE
COSMIC CRUISER
RIDING A NEW AGE
RESTLESS DREAMS OF A COSMIC TEEN
COSMIC CRUISER
ÎLE DU GRAND GAOU
ARCHIPEL DES EMBIEZ
JUNE 2021
COSMIC CRUISER FILM
DIRECTED BY @HEDISLIMANE @hedislimane
MUSIC : ORIGINAL SOUNDTRACK FOR CELINE « UP N DOWN » PERFORMED BY IZZY CAMINA
WRITTEN AND PRODUCED BY IZZY CAMINA
COMMISSIONED AND CO-PRODUCED BY HEDI SLIMANE FOR COSMIC CRUISER
FMX RIDERS / TEAM FMX4EVER ON KTM 250 SX :
MATEJ AND PEPA
MOTOCROSS RIDERS / TEAM HONDA SR ON 450 AND 250 CRF :
AURELIEN, CHAD, PIERRE-LOUIS, TANGUY
TWIRLER : ALEXIS C.
MANY THANKS TO :
THE MOST TALENTED RIDERS OF COSMIC CRUISER
PRO V
ALPINESTARS
JOSSE SALLEFRANQUE FROM TEAM HONDA SR
GILLES AND JIMMY FROM FMX4EVER
CASTING, STYLING AND SET DESIGN: HEDI SLIMANE
HAIR STYLIST: ESTHER LANGHAM
HAIR COLORIST: ALISHA DOBSON
MAKE-UP: AARON DE MEY
ALL COVID-19 HEALTH MEASURES WERE RESPECTED AND ENFORCED THROUGHOUT THIS PRODUCTION
Credits: © Courtesy of Celine