Celine Homme announce the launch of our new line of products in collaboration with the Chicago-based painter Tyson Reeder.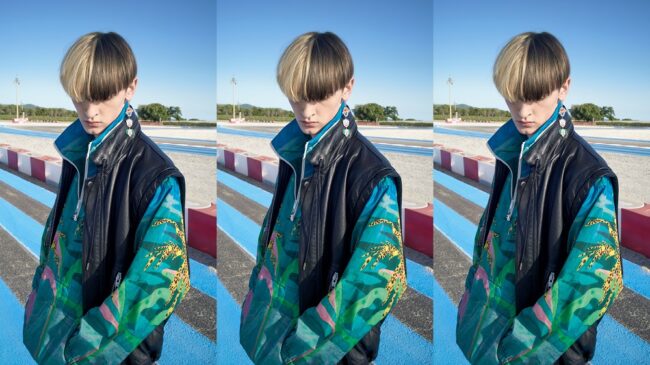 TYSON REEDER
Tyson Reeder (B. 1974) is an American Artist whose paintings show the sweet strangeness in the everyday. Based in Chicago, he paints vivid pastel scenes that reveal there is always more to see. In autobahn, the curving road that's busy with chopper bikes is a small detail, compared to the glory of the wild trees that fill the canvas. In sunset van, a rainy street is brought to life by the unreal sunset depicted on the side of a vehicle. Reeder is also a curator, and he sees all his work as gathering toghether sources or sounds to say something new.
"I Love using paintings as a kind of amplifier or distortion pedal", he says, "Where a handul of dead-end subjects – trees, cars, buildings – are allowed to sing a new song og wilfully arbitrary color and pattern".
© Courtesy of Celine.fr