Chanel have popped up in Saint-Tropez for the ninth time, opening their annual summer season store for 2018.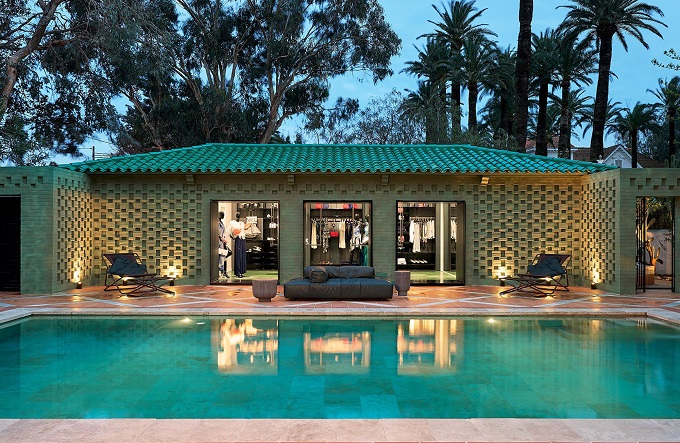 Saint‑Tropez on the French Riviera encapsulates the Mediterranean lifestyle. And it's here in this village that CHANEL has, every year for the last nine years, opened its pop-up boutique.
For the duration of the summer, a new decor is created at the mansion 'La Mistralée', located between the Old Port and the Place des Lices. This season, the interior is a blend of rough and raw ornamentation and geometrical design, echoing the Hamburg docks that inspired the 2017/18 Métiers d'art collection.
Metal walls with circular openings like portholes showcase the CHANEL designs. The space extends to a pool house by a shady garden with palm trees and cacti.
Until October 28
1, avenue du Général Leclerc
Saint‑Tropez, France