The facade of the boutique of the famous brand Dior on 30 Avenue Montaigne in Paris was decorated with a huge Christmas tree with illumination to Christmas and new year holidays.
Christmas tree by Dior
From November 19, in the approach to the holiday season, the facade of 30 Avenue Montaigne, from sidewalk to eaves, will be lit up and adorned with an immense and luxuriant Christmas topped with Christian Dior's beloved lucky star.
Emerging majestically from the windows, the fairytale free is populated with a menagerie of wild animals such as giraffes, monkeys, tigers and birds, all covered in toile de Jouy.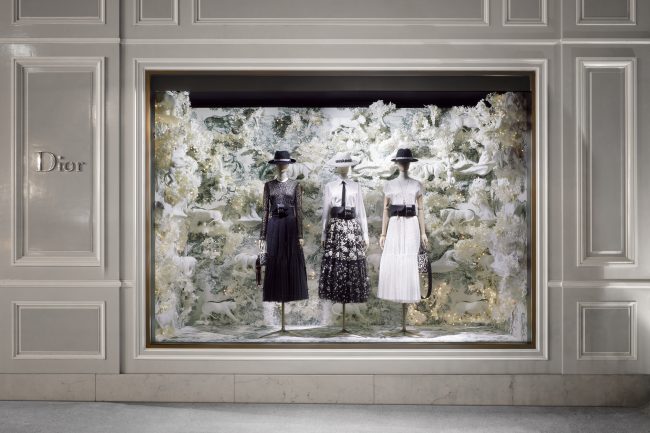 As revisited by Maria Grazia Chiuri, this motif is also represented in the decor of the windows themselves, in a symbolic echo of the originai toile de Jouy that, as early as 1947, decorated Colifichets, the name given to the very first Dior boutique.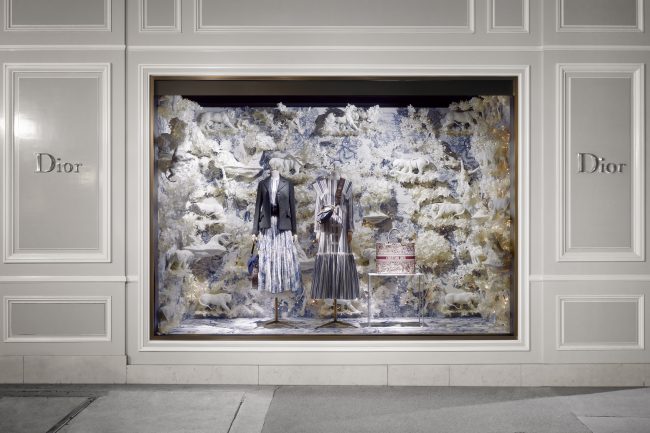 lt makes for a spectacular and magical tribute to the House tradition of celebrating Christmas, one of the founding couturier's favorite times of the year.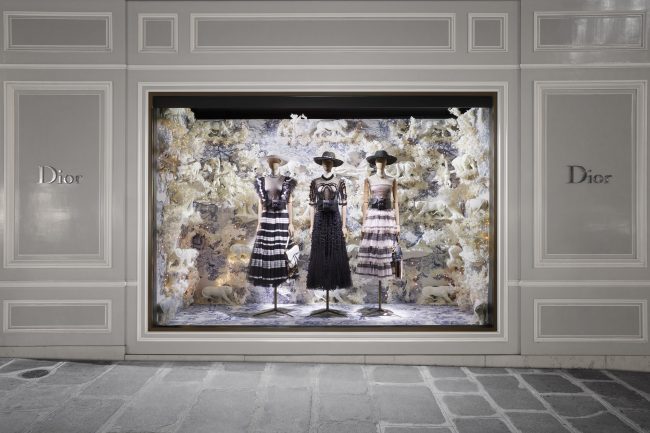 Credits: © Courtesy of Christian Dior Couture PR