David Drebin presents 50 icons from his portfolio in an XXL edition limited and numbered to 500 copies–epic, dramatic, a cinematographic masterpiece.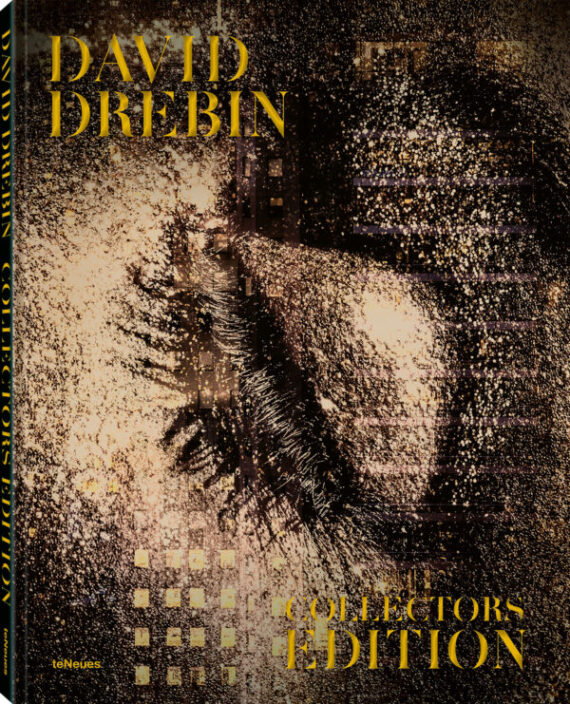 David Drebin is a master in his field and his unique oeuvre is characterized by complexity. Whether mystically staged femme fatales or landscapes that invite meditative contemplation, all his works have one thing in common: They have become classics within a short period of time. David Drebin has now compiled 50 of his most outstanding works in this large-format Collectors Edition, limited to 500 copies.
David's work is exhibited in galleries and collected by enthusiasts around the world. All of his images have been released as limited editions, most of which have sold out. In all likelihood, this is probably due to the fact that David has something that cannot be learned: He has developed his very own signature style that ensures that his photographs are always instantly identifiable as "Drebins".
David Drebin is a storyteller who lets us dive into another world with his pictures and encourages us to dream. Collectors Edition, however, gives the 50 iconic images from his portfolio the space they deserve and in which they can unfold their full power.
David Drebin, a graduate of Parsons School of Design, began his career in commercial photography and then quickly made a name for himself advancing into the world of contemporary fine art. Over the years, his filmic signature has evolved into other art forms, including neon light installations and the revolutionary "photo sculpture." With his work collected worldwide, Drebin is represented internationally by some of the finest art galleries. His work has been shown in multiple exhibitions over the last decade and has been featured at many of the most prestigious art fairs.
50 photographic masterpieces by storyteller David Drebin in a limited and numbered Collectors Edition – limited to 500 copies. Whether femmes fatales or landscapes, this Collectors Edition combines the icons from Drebin's oeuvre. With its extra-large format, its luxurious features and high-quality reproduction of the photographs, this book itself becomes a work of art.
This publication will be accompanied by an exhibition at CAMERA WORK Berlin, September 5, 2020 – October 2, 2020, where some selected works by Drebin will be shown.
Photos © David Drebin. All rights reserved.