Lensed by photographer Juergen Teller, the David Webb Fall 2018 "Everyday Revelry" campaign celebrates the irreverent spirit that has always been David Webb's signature.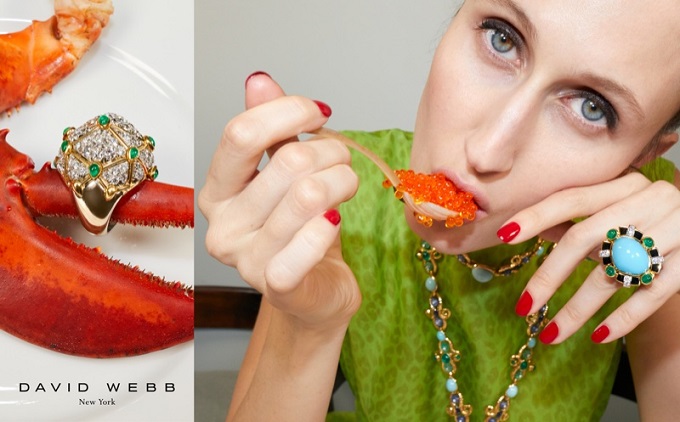 Luxury jewelry brand David Webb taps noted lensman Juergen Teller to photograph its latest campaign.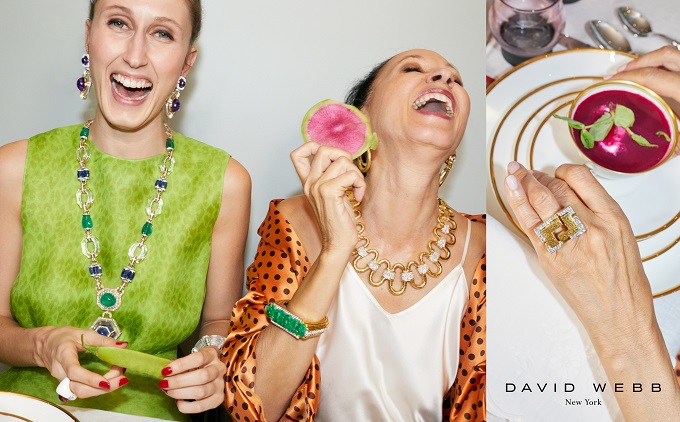 Titled 'Everyday Revelry', the advertisements were captured on location in a New York City apartment. The images star legendary supermodel Pat Cleveland and her daughter Anna as well as chef Nina Clemente and her daughter. Made with creative direction by Yard NYC, the colorful shots spotlight glittering gems contrasted by tea, lobster and caviar.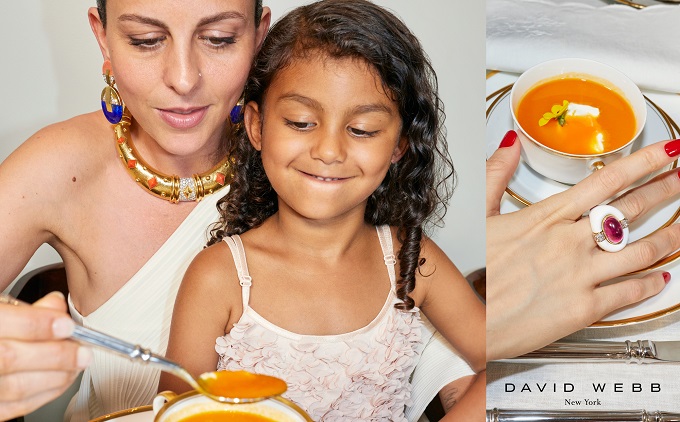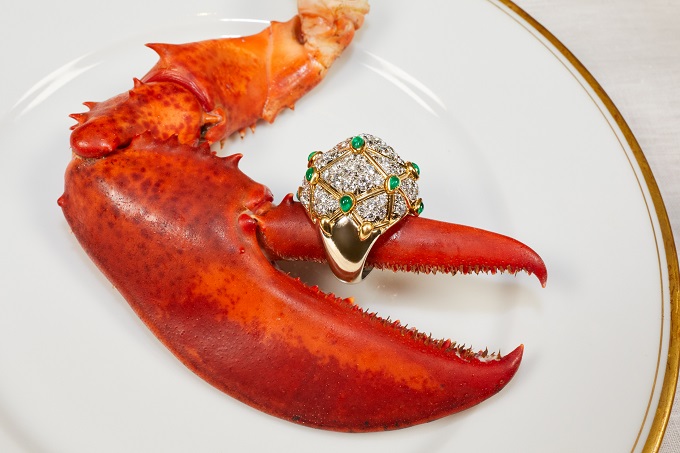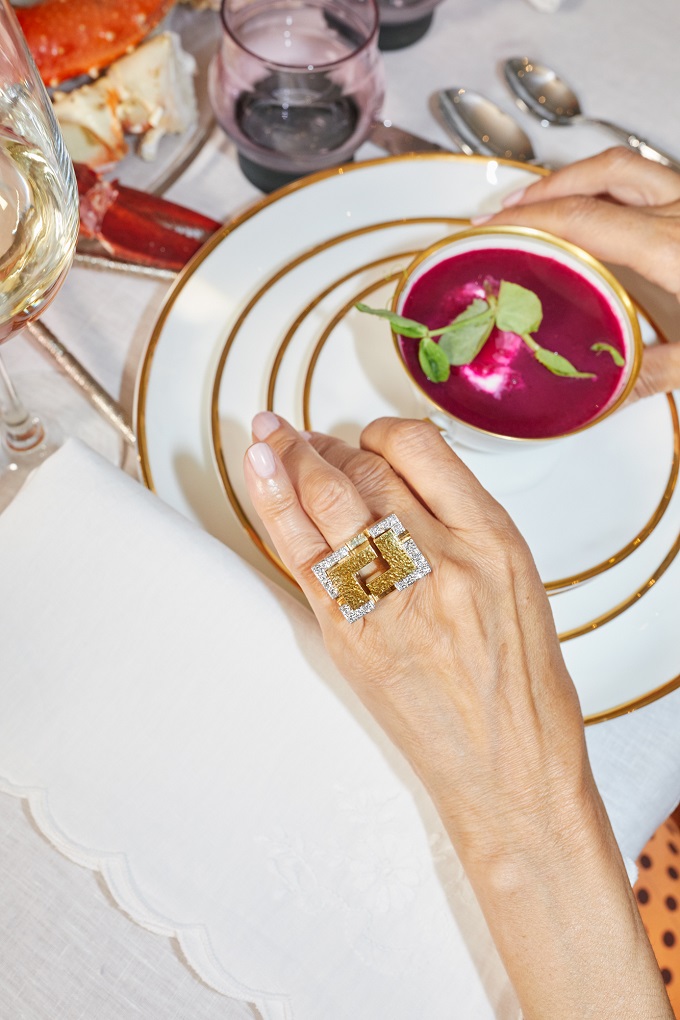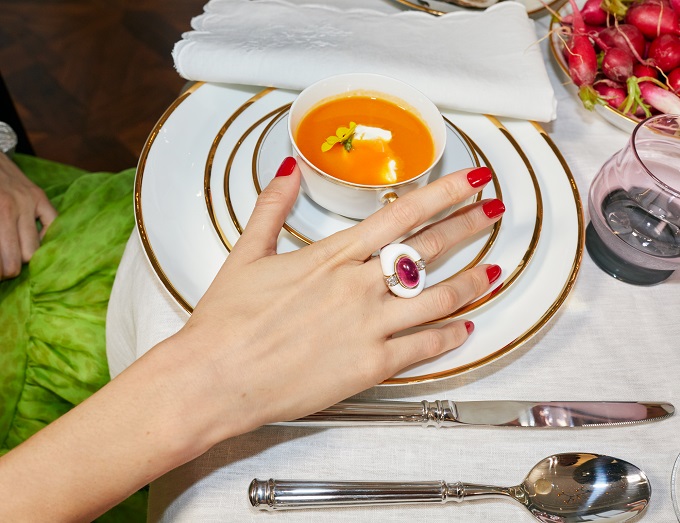 Agency: Yard NYC
Creative Director, Co-Founder: Chief Creative Officer | Stephen Niedzwiecki
Photographer: Juergen Teller
Talent: Pat Cleveland, Anna Cleveland, Chiara Clemente, Nina Clemente
Stylist: Poppy Kain
Hair: Kei Terada
Makeup: Dick Page
Set Designer: Peter Klein
Food Stylist: Alison Attenborough
Manicurist: Michina Koide
Executive Director, Strategy & Digital Innovation: James Denman
Senior Art Director: Zhang Qingyun
Katherine Bernard: Senior Copywriter
Art Director / Designer: Mirelle Majas
Account Director: Devon Hay
Senior Producer: Molly Dowd
Production: CLM and Production Factory 
Director of Photography: Jack Barraclough