Dior and A Magazine Curated By launch the new N°19 issue curated by none other than Kim Jones.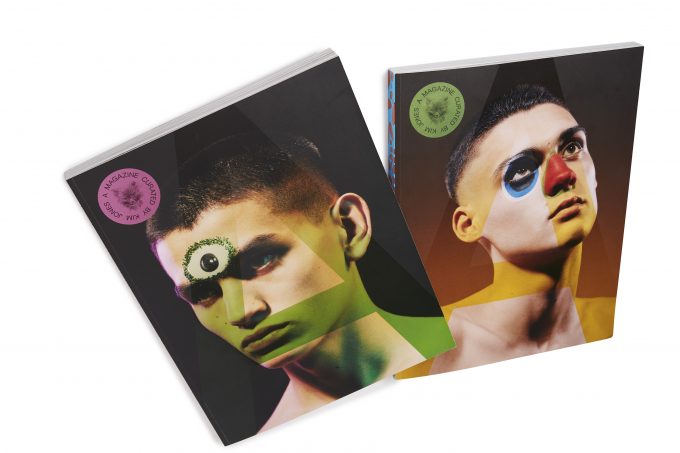 Dior and A Magazine Curated By are delighted to announce that issue N°19 has been curated by Kim Jones for an international release on May 29th, 2019. Based between London and Paris, the British fashion designer was named men's Artistic Director at Dior in March 2018, after seven years designing menswear at Louis Vuitton. Jones is known for his adventurous travelling spirit and a penchant for collecting rare and precious objects and vintage fashion, all of which inform his design, a marriage of futurism and old-world techniques and materials.
Kim Jones' approach to A Magazine Curated By N°19 takes the form of an alphabet, introducing his eclectic circle of friends and exploring his worldly passions, with subjects ranging from 'A' for Naomi Campbell's 'Africa' through 'P' for 'Punk', all the way to 'Z' for Amanda Lear's 'Zero' ("the zero you will get if you don't learn my alphabet").
The designer's alphabet is represented in 26 artist 'letter' pages featuring the works of friends and collaborators, including contemporary artists such as Takashi Murakami and Peter Doig, as well as KAWS, Hajime Sorayama and Raymond Pettibon (three artists who collaborated with Kim Jones on his men's collections, notably by revisiting the House of Dior's emblematic codes). Also here are Dior's house milliner Stephen Jones, R.E.M.'s Michael Stipe, and Louis Vuitton men's Artistic Director, Virgil Abloh. Each letter is followed by an adjoining subject matter, ranging from essays and archive image portfolios to interviews, illustrations, poetry, postcards, still-life photography, music playlists and portraiture. Close friends and famous heroes unite in this dense patchwork of anthropological and geographical references that reveals many facets of Jones' curious mind.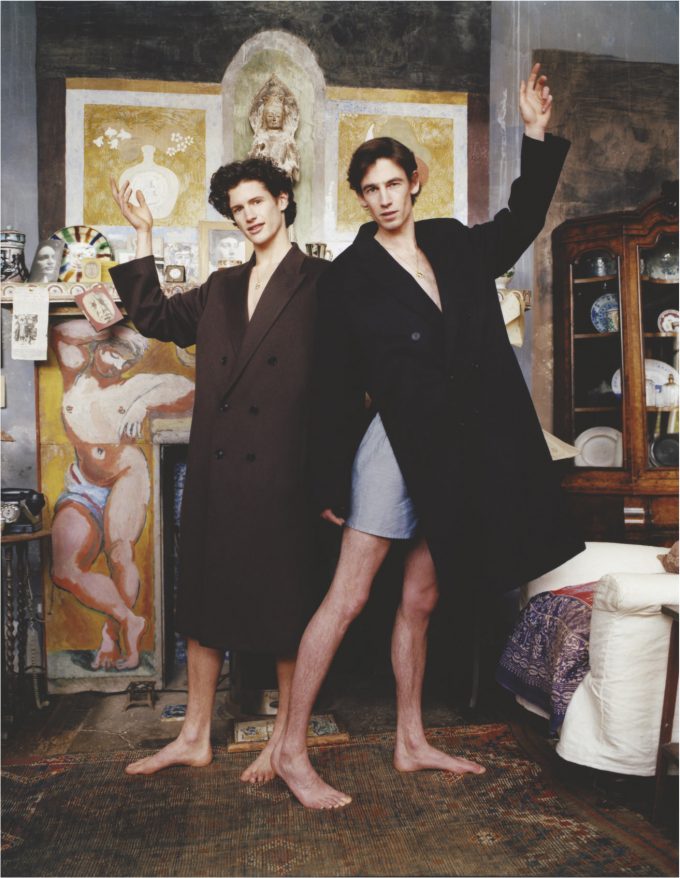 A Magazine Curated by Kim Jones has two covers, featuring models Ludwig Wilsdorff and Sakua Kambong photographed by David Vasiljevic under the creative direction of Peter Philips, Creative and Image Director of Dior Makeup. The issue premieres a new EcoFoil metallic ink technique on the cover and interior pages.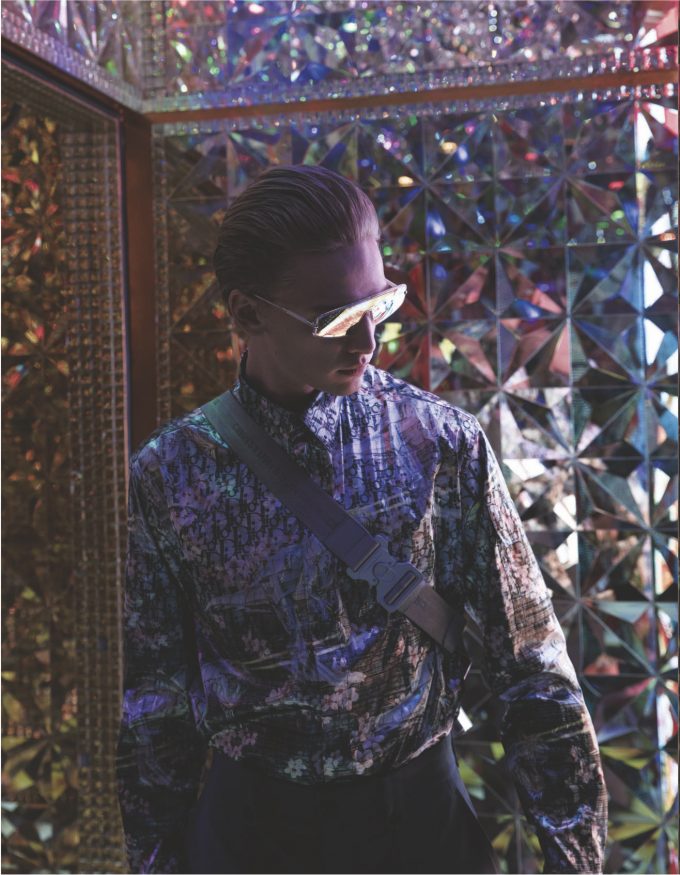 ALPHABET SUBJECTS:
AFRICA / BLOOMSBURY / CLUB KIDS / DOGS / ENDANGERED / FLOWERS / GABBER / HOME / ISLANDS / JAPAN / KATE / LEIGH / MAGAZINES / NUDES / ORNITHOLOGY / PUNK / QUEER / RELICS / SUE / TOYS / UMBRO / VINYLS  WISDOM / XANADU / YOUTH / ZERO
SELECTED CONTRIBUTORS IN ALPHABETICAL ORDER:
Alasdair McLellan, Alex Foxton, Alexander Fury, Alister Mackie, Amanda Lear, Andre Walker, Baillie Walsh, Bella Hadid, Brett Lloyd, Cerith Wyn Evans, Dan Tobin Smith, Daniel Arsham, David Vasiljevic, Ellie Grace Cumming, Elton John, Flora Starkey, Gareth McConnell, Giorgio Moroder, Gordon Flores, Hajime Sorayama, Hiroshi Fujiwara, Hugo Scott, Hylton Nel, Image Group, Jackie Nickerson, Jake & Dinos Chapman, Jefferson Hack, Jerry Stafford, Jun Takahashi, Kate Moss, Katerina Jebb, KAWS, Lou Stoppard, Marc Quinn, Matthew Williams, Motoyuki Daifu, Naomi Campbell, Nick Knight, Nikolai Von Bismarck, Peter Doig, Peter Philips, Pierre-Ange Carlotti, Pieter Hugo, Prem Sahib, Princess Julia, Raymond Pettibon, Robert Pattinson, Simon Parris, Stephen Jones, Steve Terry, Steven Philip, Stevie Wonder, Sue Tilley, Takashi Murakami, Thomas Dozol, Tim Blanks, Verbal & Yoon, Victoria Beckham, Virgil Abloh.
Credits: © Courtesy of Christian Dior Couture