At Dior, a femininity that goes against the grain. Maria Grazia Chiuri considers the rebellious and radical through the lens of the feminine divine.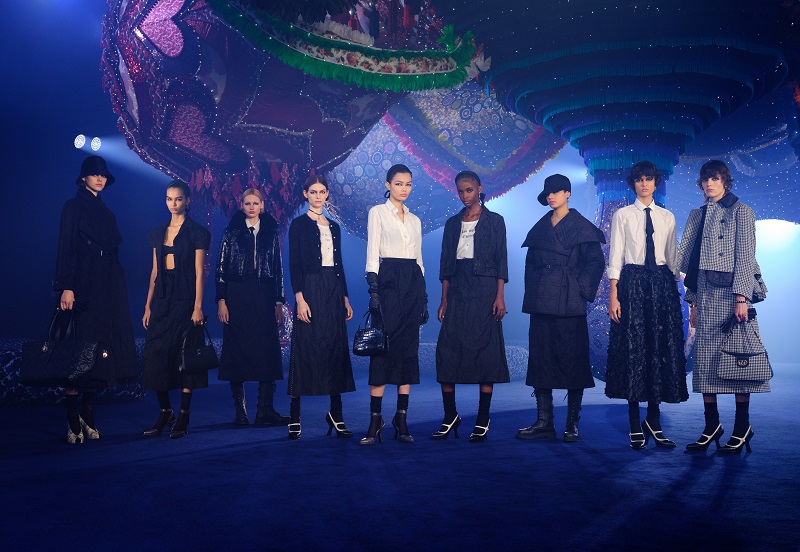 For Maria Grazia Chiuri, every collection is an opportunity to reflect on the role and essence of clothing in its relationship to the body and to fashion. The re-reading of the 1950s – at the heart of this Dior Autumn-Winter 2023-2024 ready-to-wear line – is also a means for the Creative Director to explore the history of Dior, each time in a totally new way, and to delve deeper into French style around three extraordinary personalities: Catherine Dior, Édith Piaf and Juliette Gréco.
The floral motifs chosen by Monsieur Dior have been reinterpreted: the texture of the mottled fabric is interwoven with a metallic thread that makes the material seem alive, malleable even, and erases the contours, obtaining an abstract effect. Primary colors take center stage: ruby, emerald, topaz yellow and blue.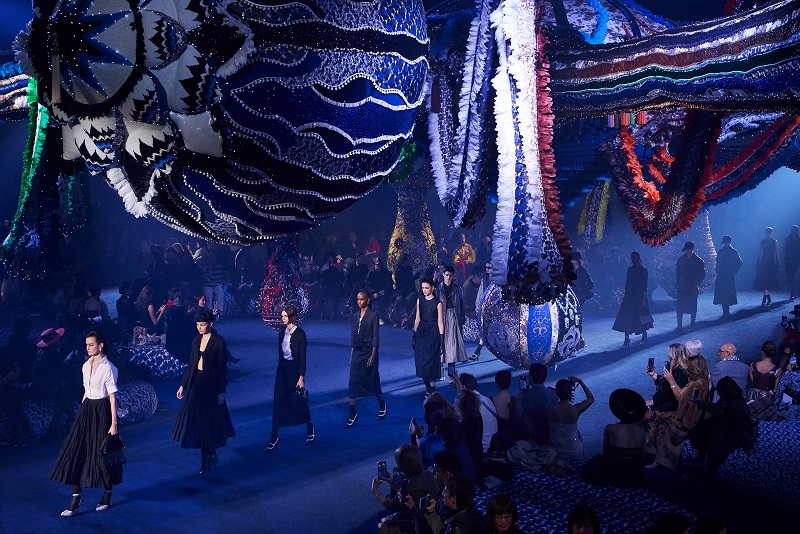 Delicate shades of tartan dress the coats, jackets and straight skirts. The embroidery composes small bursts of light. Celebrating the kaleidoscopic image of femininity drawn by powerful icons, inhabited by conscience, these creations suggest emotional paths to the new generations of women who are shaping our future.
Groupshot: © Laura Sciacovelli @laurasciacovelli
Finale: © Adrien Dirand @adriendirand
Credits: © Courtesy of Christian Dior Couture