Joining Dior boutiques around the world, the Champs-Elysées and Saint-Honoré addresses in Paris, their windows filled with #DiorCruise 22  by Maria Grazia Chiuri, are lit up with giant evocations of Monsieur Dior's famous lucky star.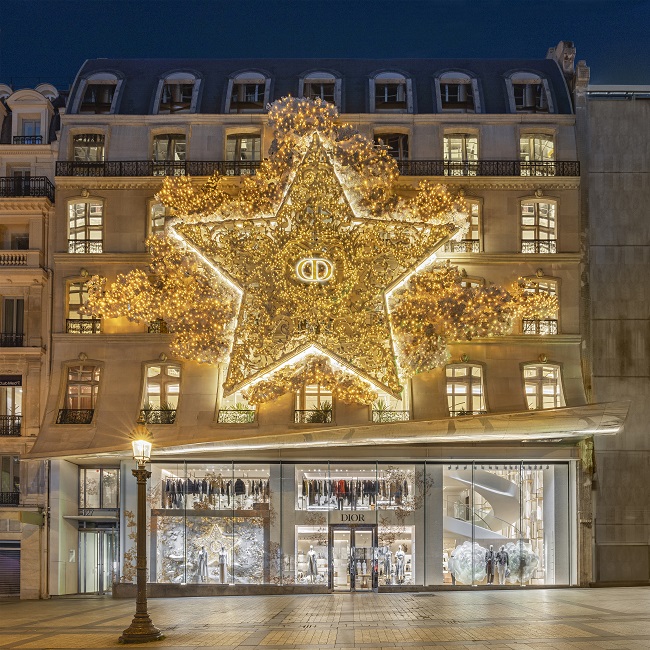 As the holiday season approaches, Dior stores around the world are lit-up with poetry. Celebrating the magic of the Dior Cruise 2022 collection designed by Maria Grazia Chiuri, boutiques welcome visitors into a magical atmosphere illuminated by scintillating installations, custom-designed for each location.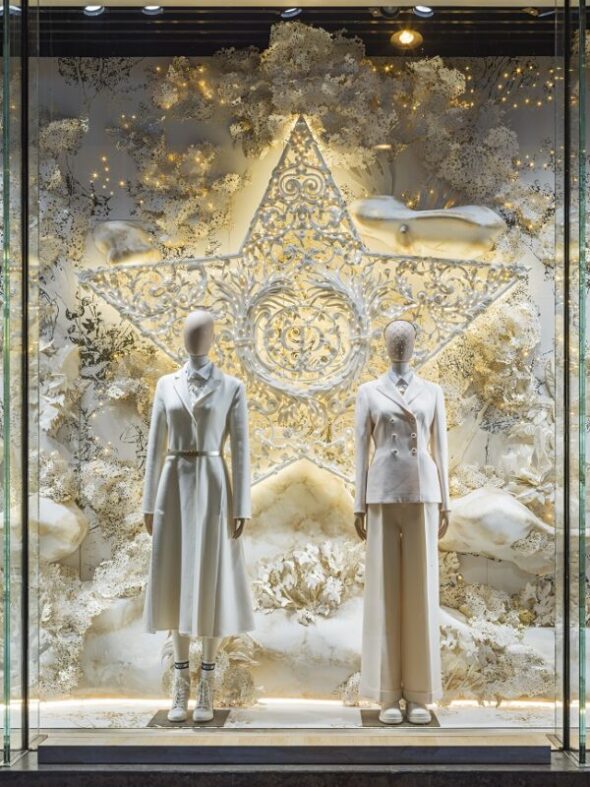 Christmas stars, punctuated with arabesques and sublimated with touches of gold, spring into life, the sculpted fruit of virtuoso savoir faire.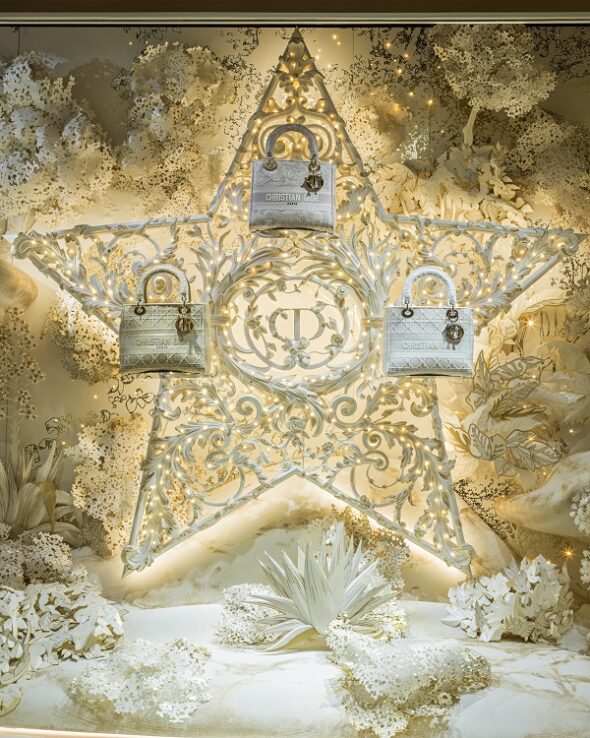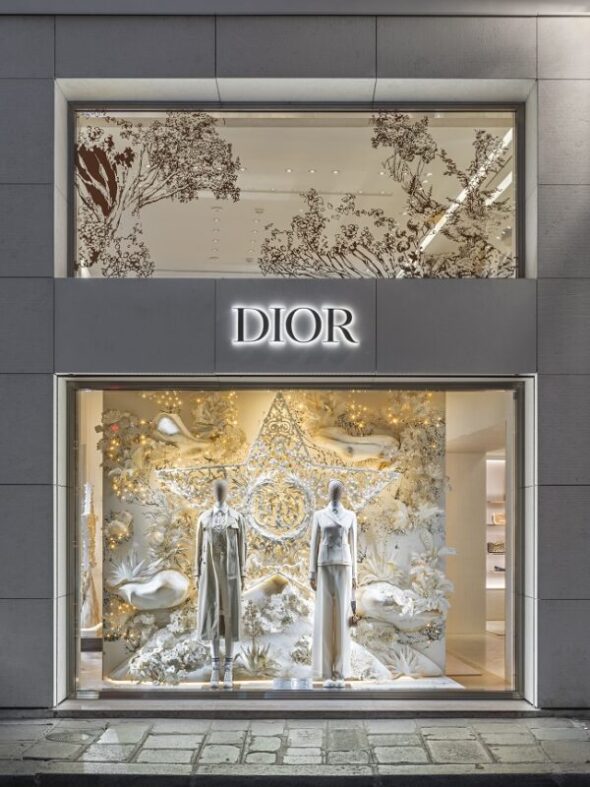 These works of art form a constellation, star-studding Dior addresses – emulating the twelve-meter-high star shining over 127 Avenue des Champs Elysées in Paris – along with decorations inspired by Greek nature or populated by deer and foxes.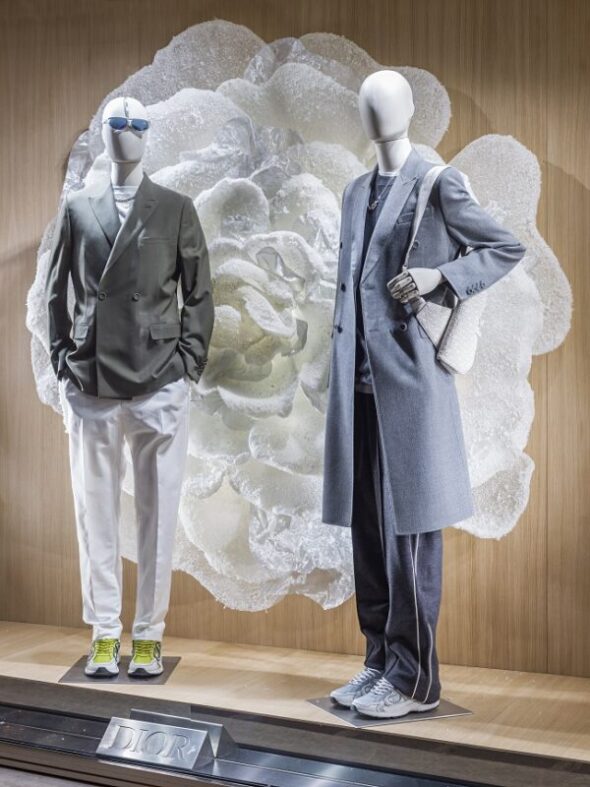 As an echo of these bewitching scenographies, delicate hand-drawn sketches are exhibited on walls, reflecting unparalleled craftsmanship, while white roses bloom gracefully amid the window displays of the men's world conveying the signature of Kim Jones. An ode to the beauty of dreams and the suspended moments of winter.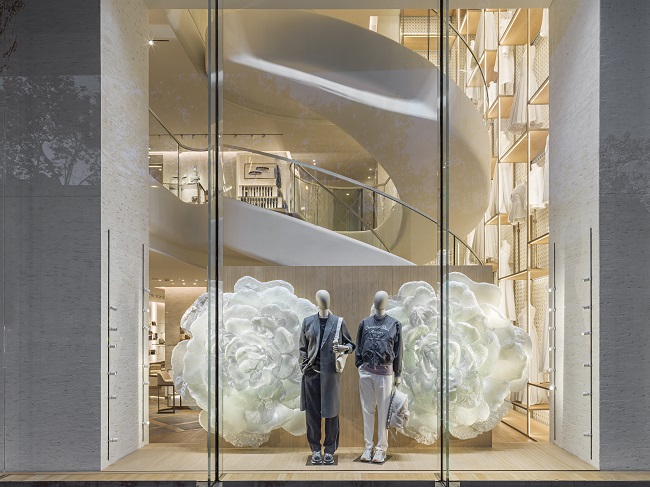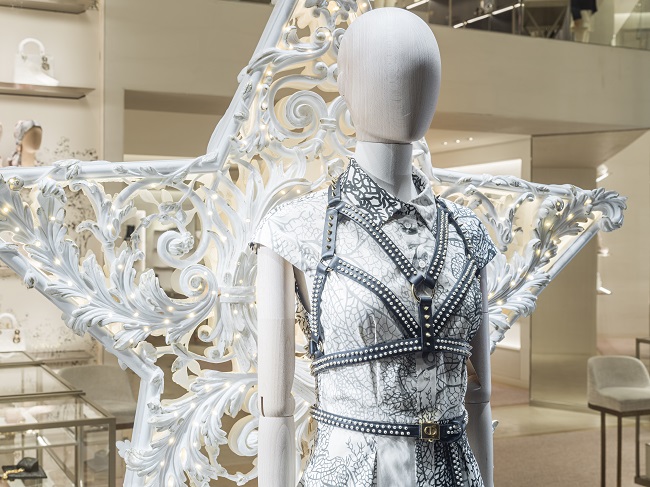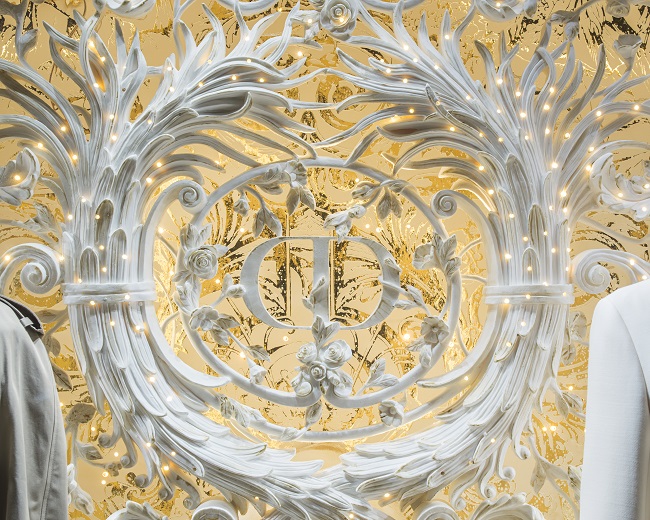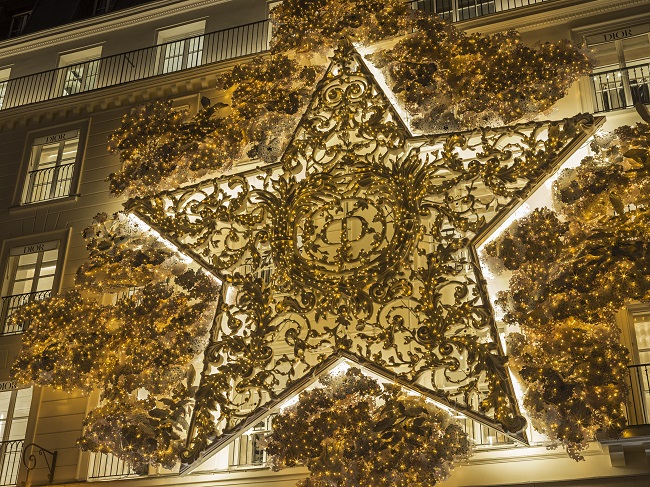 Credits: © Courtesy of Christian Dior Couture