Dior presents Designer of Dreams at MOT, The Museum of Contemporary Art Tokyo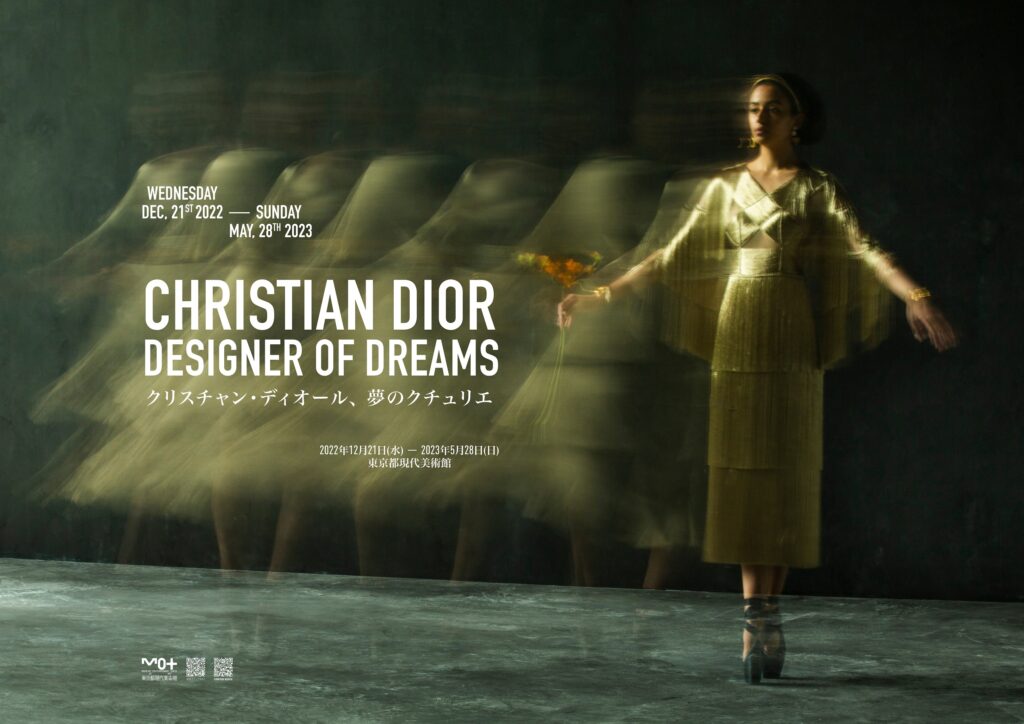 Following its success at the Musée des Arts Décoratifs in Paris, and after having traveled the world from London to New York¹, the Exhibition Christian Dior: Designer of Dreams will be presented at the emblematic Museum of Contemporary Art Tokyo, starting December 21, 2022; an exceptional event that celebrates the sincere, singular ties between Dior and Japan.
Paced by a new scenographic narrative designed – as a tribute to Japanese culture – by architect Shohei Shigematsu², Partner of OMA, this retrospective, which is being reinvented under the curatorship of Florence Müller, spotlights more than seventy-five years of bold passion, punctuated by wonderful discoveries: from the artistic influences of the founding couturier to his love of gardens, from the sumptuous magic of balls to his fascination with the creative richness of Japan, which inspired Dior's collections from the outset. This unwavering friendship, consolidated by unique collaborations and mutual admiration, is reflected by precious archival documents, most of which have never been shown to the public.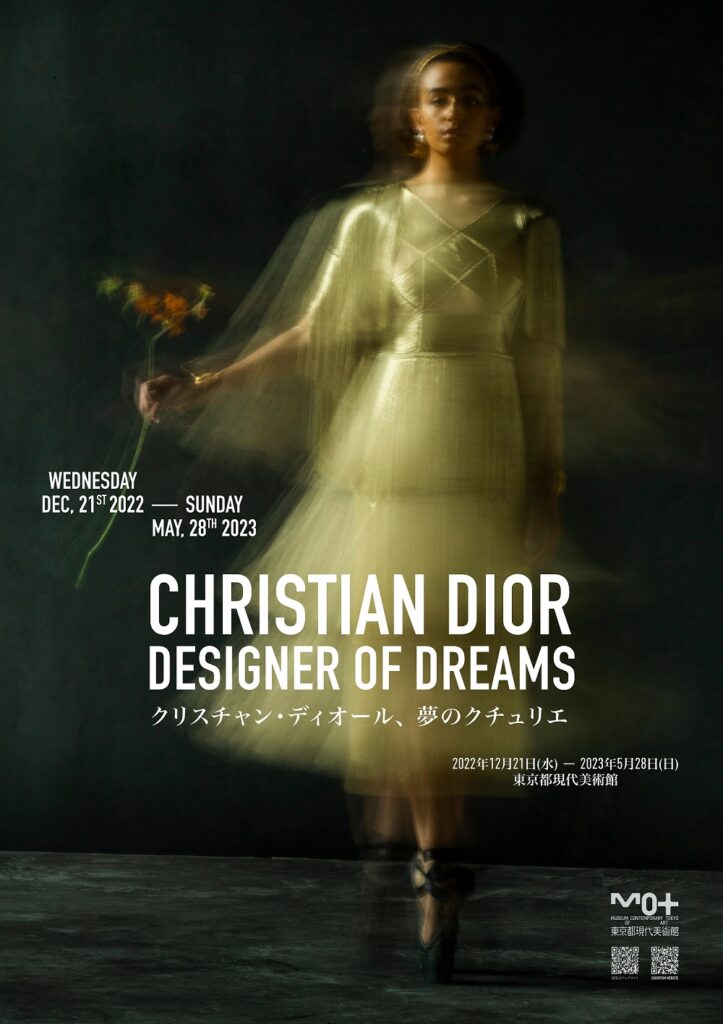 Unveiled one by one are accessories and haute couture models from the past to the present, dreamed up by Christian Dior – including the quintessential Bar suit, an eternal emblem of the New Look – and by the various Artistic Directors who have succeeded him: Yves Saint Laurent, Marc Bohan, Gianfranco Ferré, John Galliano, Raf Simons and Maria Grazia Chiuri. Visitors will be able to discover a selection of captivating, prestigious works from the MOT's collection, as well as pictures by Japanese photographer Yuriko Takagi³ specially created for this exhibition and for its poster.
Perpetuating the visionary spirit of Christian Dior, innovative icons are also exhibited, such as the Lady Dior bag reinterpreted in the Dior Lady Art and Lady Dior As Seen By projects, along with the worlds of Miss Dior and J'adore perfumes, novel reflections of the history and continual inventiveness of the House.
¹This exhibition has notably been held in different forms at the Victoria & Albert Museum in London, the Long Museum West Bund in Shanghai, the Museum of Contemporary Art in Chendgu, the Brooklyn Museum in New York and the M7 in Doha.
²OMA is an international partnership practicing architecture, urbanism, and cultural analysis. Shohei Shigematsu is a Partner at OMA New York, leading the firm's diverse portfolio in the Americas and Japan.
³The Japanese photographer has also contributed to the catalog of this new retrospective.
Photographer: © Yuriko Takagi @yuriko_takagi_photo
Credits: © Courtesy of Christian Dior Couture