Documentary Dior Fall 2023 Mumbai
Dior is unveiling the behind-the-scenes story of the Dior Fall 2023 collection dreamed up by Maria Grazia Chiuri in an enthralling new documentary. These exclusive images reveal every stage of this incredible genesis: from inspirations to captivating dialogues with artisans, right up to the show that took place last March in Mumbai. With this line, the Creative Director wished to highlight the collaboration and unwavering friendship she has forged over many years with Karishma Swali, who is at the head of the Chanakya Ateliers and the Chanakya School of Craft.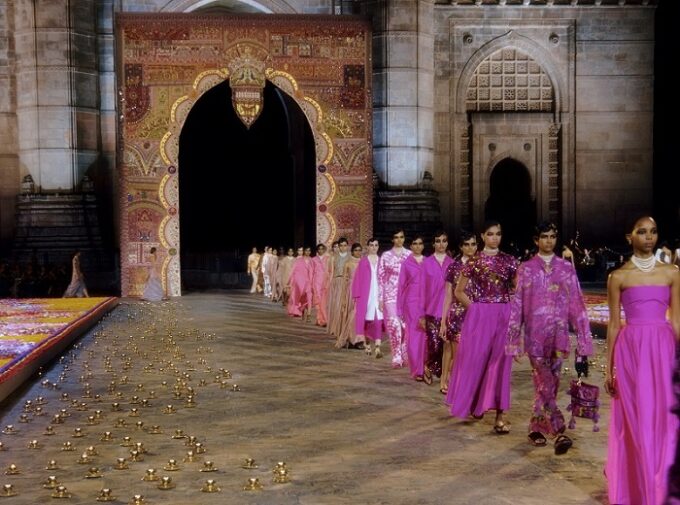 Through the silhouettes, the pieces reflect the outstanding expertise of Indian craftsmanship in various forms and celebrate the House's multi-faceted fascination with this extraordinary country. A marvelous odyssey transcending borders and eras, to be discovered on YouTube on June 12.
© Thomas Chéné @thomas_chene
© Chanakya School of Craft © Taj Mahal Palace and Towers, Mumbai
Credits: © Courtesy of Christian Dior Couture