Slick, kaleidoscopic imagery attests to the urban attitude of the Kenny Scharf capsule of clothing and accessories for
#DiorWinter21
by K
im Jones
.
Dior unveils a capsule that continues the dialogue initiated between Kim Jones and Kenny Scharf* for the Dior Fall 2021 Men's Show.
In tribute to monsieur Dior's passion for the creative spirit of games, the ace, king and queen of hearts punctuate the collection's looks. Combining the house's unique heritage with the American artist's surrealist pop aesthetic, a new silk Scarf-style print – adorned with a playing card and the Dior oblique motif – unfurls on shorts and a shirt.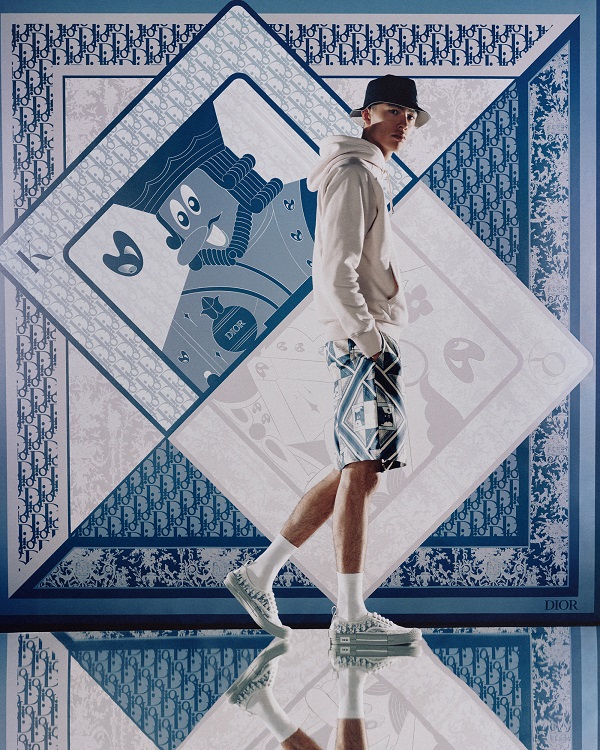 This captivating design in vibrant blue shades also enhances a black jacket, while short-sleeved t-shirts feature a revisited Dior logo and a mischievous smiley face. The must-have b23 sneakers and a series of accessories – such as a silver necklace and a bucket hat – complete the sportswear silhouettes. These objects of desire, made with a virtuoso savoir-faire, can be discovered from july 2nd.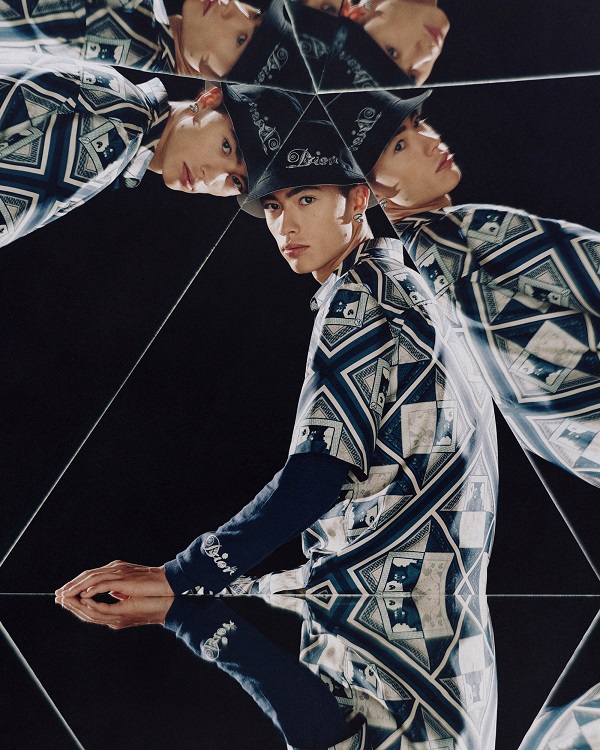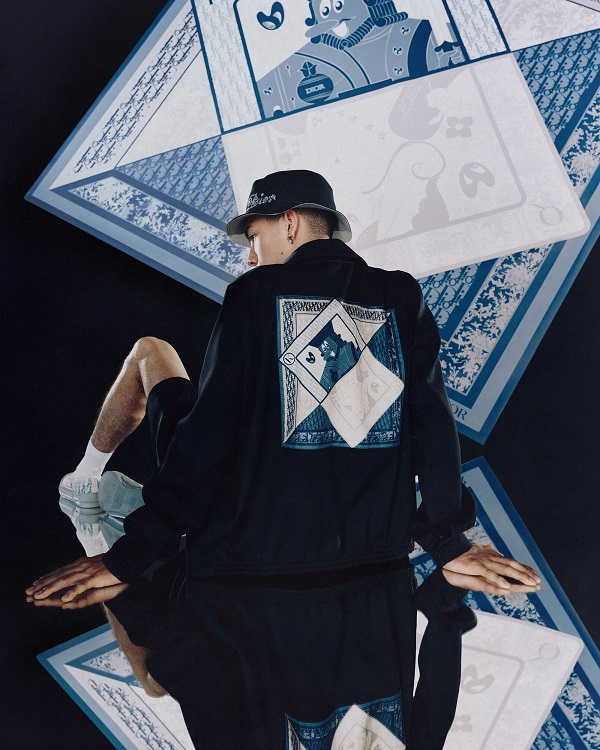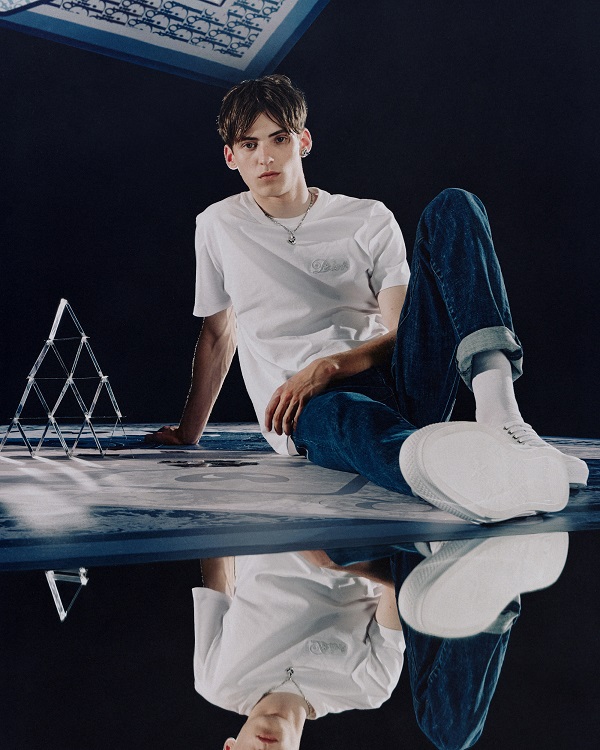 *partnership done in collaboration with artestar, a global licensing agency and creative consultancy representing high-profile artists, photographers, designers and creatives.
Photo: © @Adrien_Toubiana
Video: © @Martin_Nmnn & @JulienEtQuentin
Credits: © Courtesy of Christian Dior Couture