Dior unveils a Wedding dress for Dior Ambassador Kimberley Anne Woltemas
For the celebration of her wedding, Kimberley Anne Woltemas chose to entrust the design of her bridal gown to the House of Dior, of which she is one of the exceptional ambassadors.
The fruit of virtuoso, meticulous savoir-faire, this unique creation is entirely adorned with floral guipure. A headband embellished with delicate embroidery completes the outfit.
A poetic ode to couture excellence.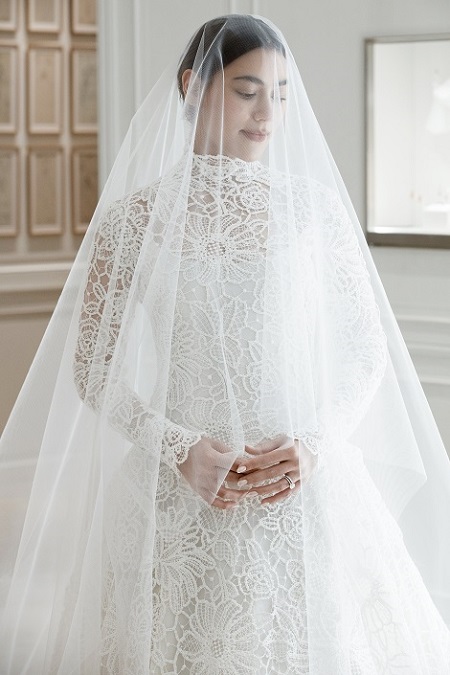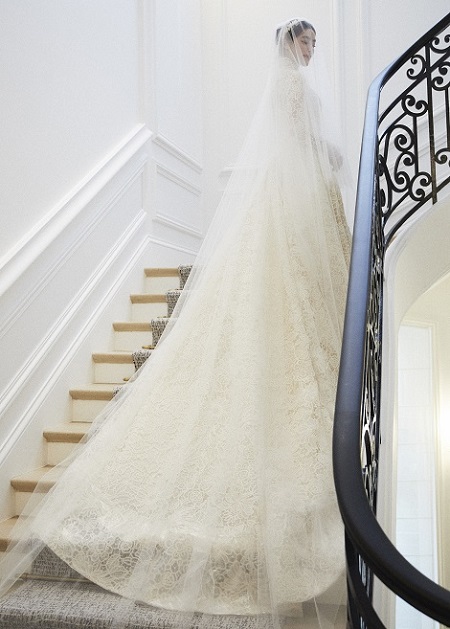 © Sophie Carre for Savoir Faire & Dress fittings
© Valentin Hennequin @valentin_hennequin for Official Portraits
Credits: © Courtesy of Christian Dior Couture