Dior Opens New Maison at 28 Montaigne, Paris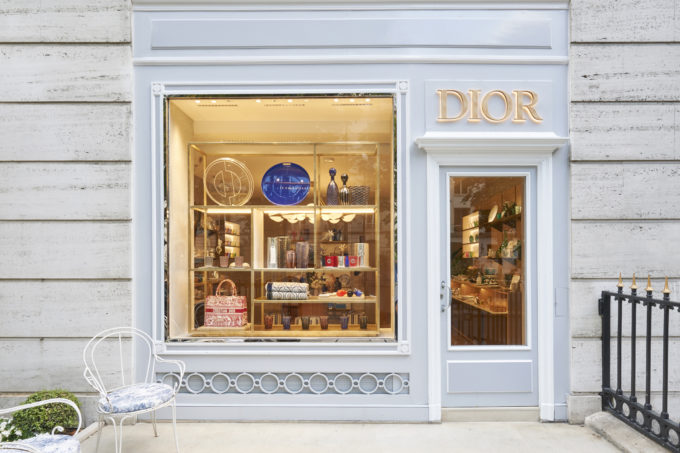 "To an impeccably decorated interior, I will always prefer one that's more sensitive and spirited, which has gradually developed over time according to the existence and whims of its inhabitant," wrote Christian Dior in his memoirs.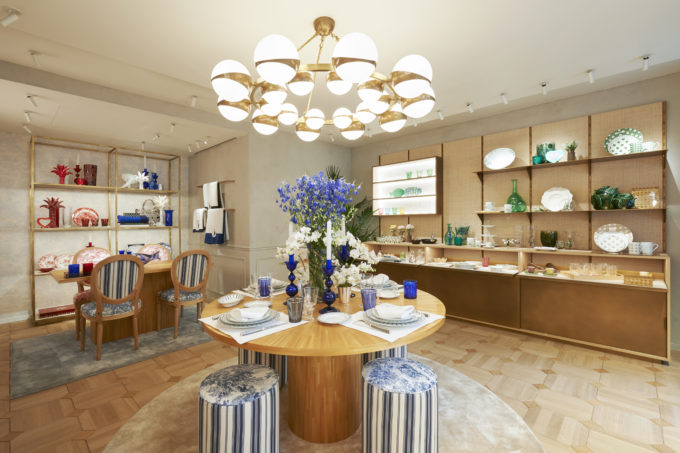 Designed as a showcase for dreams and the imagination, echoing the founding couturier's first boutique, "Colifichets", Dior Maison on July 29th opens its doors at 28 Avenue Montaigne.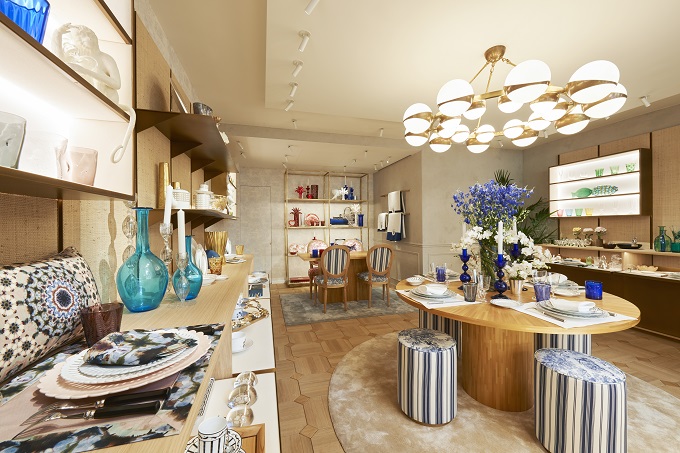 Precious table settings decorated with a cannage motif, ginkgo leaves, lily of the valley sprigs – Mr. Dior's lucky charm – or flowers from the garden of his country home in Milly-la-Forêt celebrate more than ever the French art of living, the pleasure of entertaining and Dior House codes.
Toile de Jouy, one of the House's iconic motifs, is reinterpreted in a contemporary version peopled with animals, adorning the décor with its elegant blue designs. Another surprising alliance between modernity and heritage can be found in the concrete moldings that evoke the 18th century architecture dear to Christian Dior, all the while twisting it through this unusual choice of material.
© Courtesy of Christian Dior Couture