In the vein of savoir-faire and French excellence, Dior Cruise 2022 by Maria Grazia Chiuri honours ancient Greek mythology as well as ancestral techniques that birth the collection's mouth-blown Murano glassware. Linen placemats exhibit the same level of supreme craftsmanship and are each meticulously hand-embroidered. Discover these precious of the Dior Maison art of living that Monsieur Dior cherished.
Dior Maison Presents a New Line Celebrating the Spirit of the 2022 Cruise Collection An invitation to escape, a range of new Dior Maison creations in vibrant shades revisit the universe of the Dior Cruise 2022 show by Maria Grazia Chiuri.
Embodying French excellence of savoir-faire, a series of sets featuring plates, mugs and a tray are adorned with motifs inspired by Greek mythology.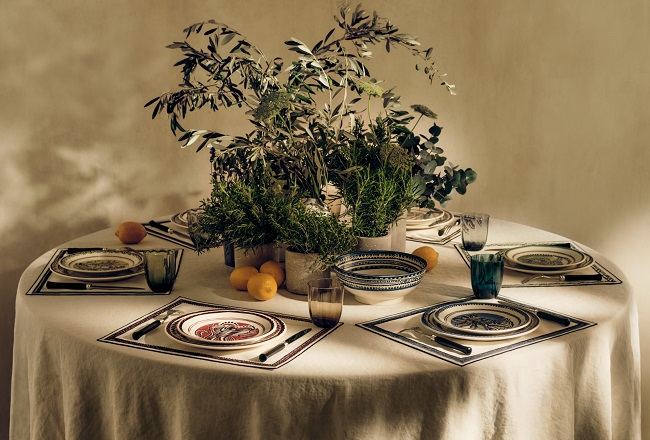 Two salad bowls – in a choice of blue or red – complete this delicate earthenware service. Symbols of the art of living dear to Monsieur Dior, the glasses are made of Murano glass using the ancestral mouth-blowing technique, while the linen placemats are meticulously hand-embroidered. Objects of desire that evoke sunny getaways.
Credits: © Courtesy of Christian Dior Couture