Faithful to his runway tribute to Jack Kerouac, Dior menswear designer Kim Jones used the typed manuscript of the author's cult novel "On the Road" as the backdrop for the advertising campaign of his pre-fall collection.
The Dior Men's Fall 2022 campaign celebrates freedom with looks that blend counterculture with couture, and parisian refinement with the modern casualness of american sportswear.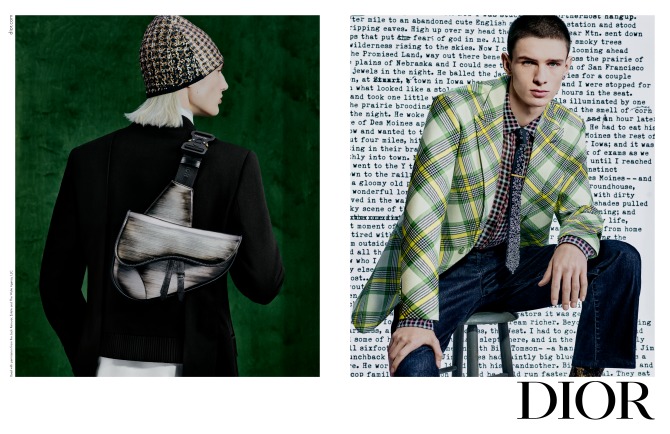 Its models evoke the rebellious poets of the beat generation in a setting punctuated by the words of Jack Kerouac – an echo of the show's set design, complete with its catwalk that reinterpreted legendary novel on the road*'s typescript in XXL format.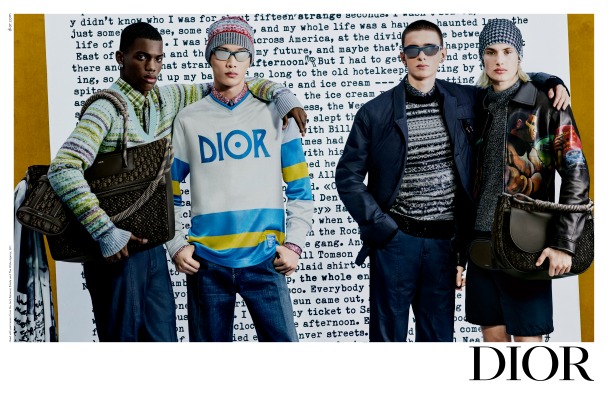 This fascinating odyssey to the heart of creation pays homage to the boundless imagination and reinvention of savoir-faire so dear to Dior and Kim Jones.
*published by Viking press in 1957.
Dior fall 2022 campaign featuring @kerouacestate
Photography: © Rafael Pavarotti @rafaelpavarotti_
Art Direction: @ronnie.cooke.newhouse
Styling: @themelanieward
Casting: @shelleydurkancasting
Hair: @benjaminmullerhair
Make Up: @peterphilipsmakeup
Set: @maryhoward_setdesign
Design Director: @misslucybeeden @kimjonesstudio
Credits: © Courtesy of Christian Dior Couture