Christian Dior debuts Men's summer 2019 Jewellery collection designed by Yoon Ahn.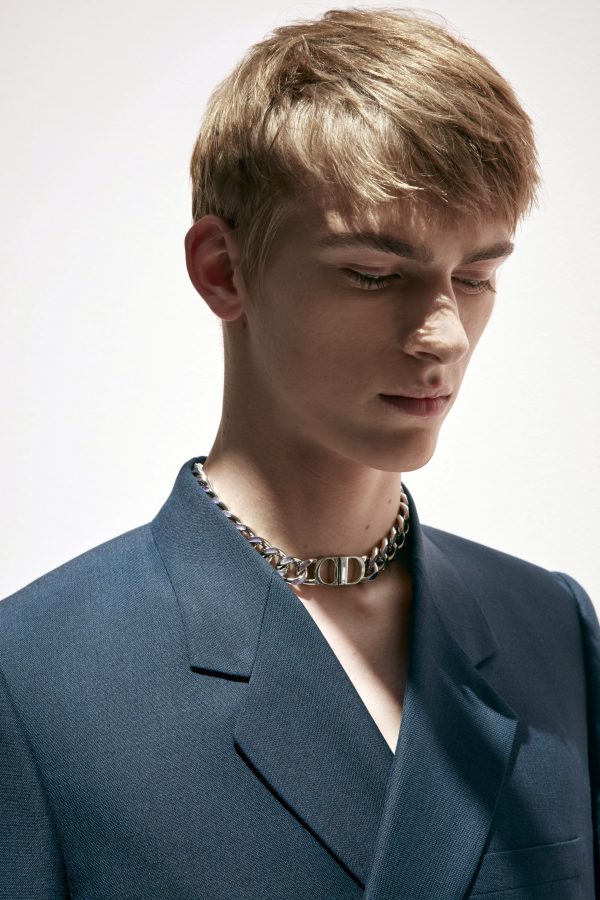 For summer 2019, Dior presents the Men's Jewelry Collection designed by Yoon Ahn, under the artistic direction of Kim Jones, and inspired by the house's heritage and monsieur Dior's own life.
The 'CD ICON' range, whose silver-tone initials revisit an historic signature from the house's archives, is the new iconic line for men, and includes a chunky chain necklace with a magnetic 'cd'. Other pieces are inspired by Christian Dior's personal life, such as the keyring representing his dog bobby, to whom he paid tribute with a limited-edition bottle for the perfume Miss Dior in 1952, and reinterpreted here as a small fluffy key chain as well as with a luxurious crystal-covered bone. further items are, in turn, inspired by Kim Jones' own personal jewelry, such as the colorful crystal bracelets.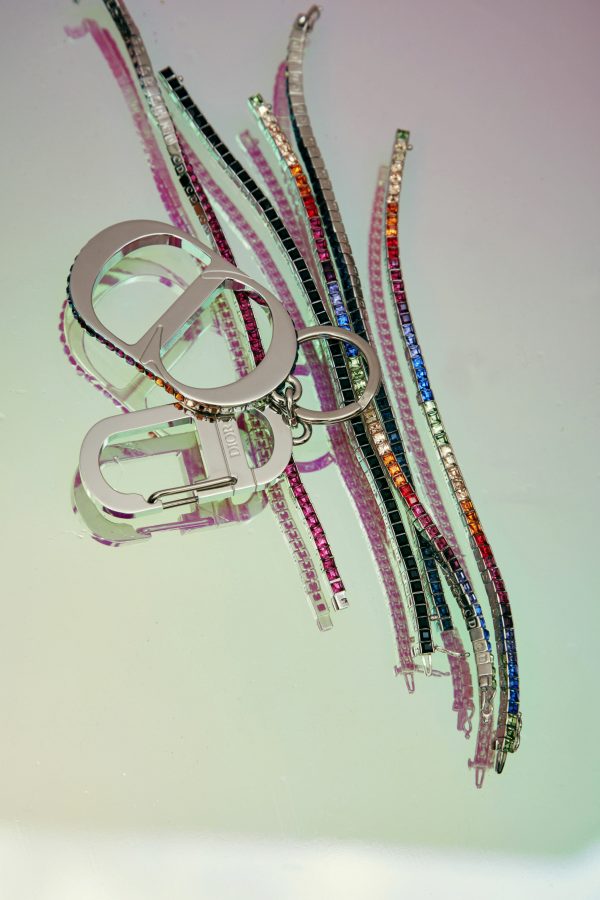 Yoon Ahn also embraces the bee, in the version by the artist kaws, as a pin and keyring. an exclusive metal perfume bottle in the form of a kaws statuette echoes the sculpture evoking Christian Dior holding his faithful dog bobby, which was the giant centerpiece of the Dior Summer 19 Men's Show.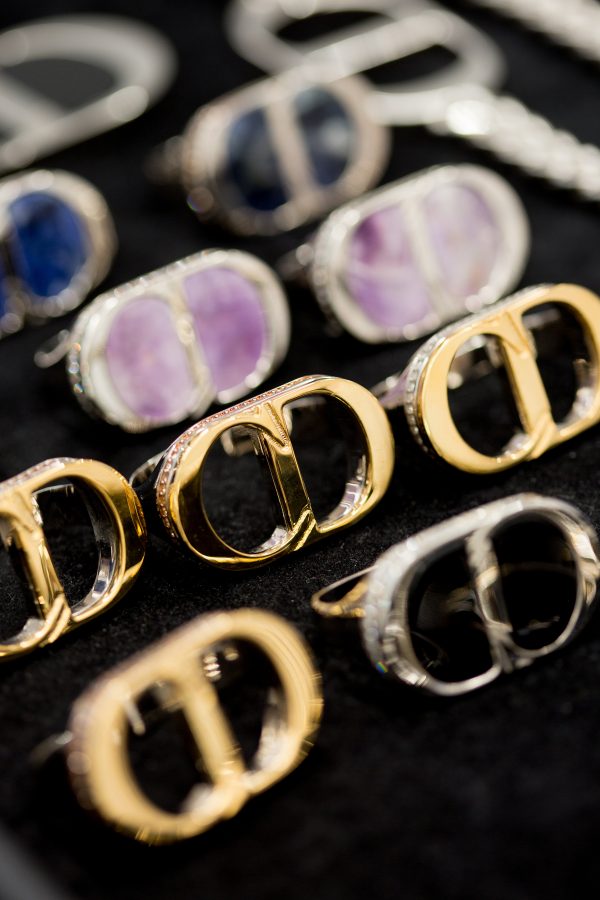 The 'Colorful Dior' Line, whose logo was inspired by the Dior family's business ventures in the twenties, includes an exclusive brooch in fluorite and rhinestones and a key chain in resin.
Punctuated with precious details in onyx and fluorite, these creations compose a new universe with an inventive use of materials and colors.
The unique modular packaging in blue and gold contributes to reflecting the energy and spirit brought by the artistic director to the new Dior Man.
© Courtesy of Christian Dior Couture