Dior Men's Modern Tailoring Holiday 2020 Ad Campaign by Kim Jones
Tailoring, as the quintessence of the art of couture, has been central to the virtuoso savoir-faire of the Dior Ateliers since the House's founding.
Celebrating this unique heritage, Kim Jones reinterprets and deconstructs the tradition's formal aesthetic in an exclusive capsule baptized Modern Tailoring, a collection combining the iconic House codes with the contemporary spirit dear to the Artistic Director of Dior men's collections.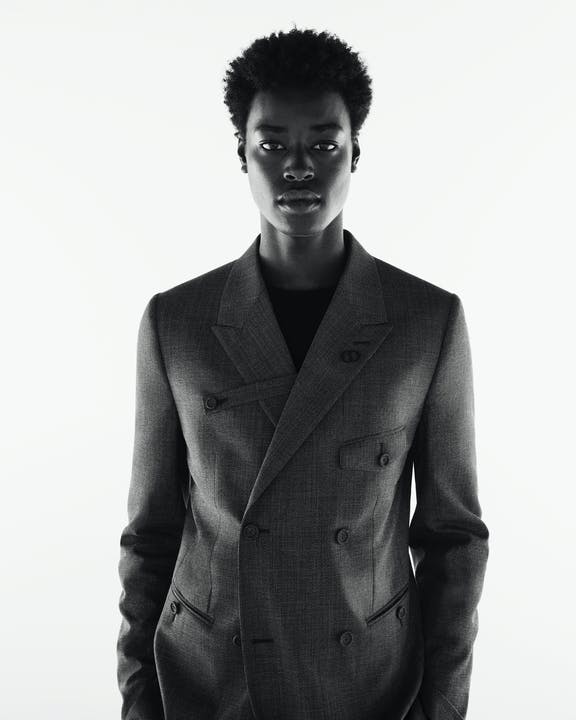 Combined through subtle mix-and-match pairings, and available in three emblematic cloths, the line's three jackets and three pant styles are designed to accompany men in their daily lives, whatever the occasion or mood. At once casual and sophisticated, the styles are endlessly reinvented through daring mixes.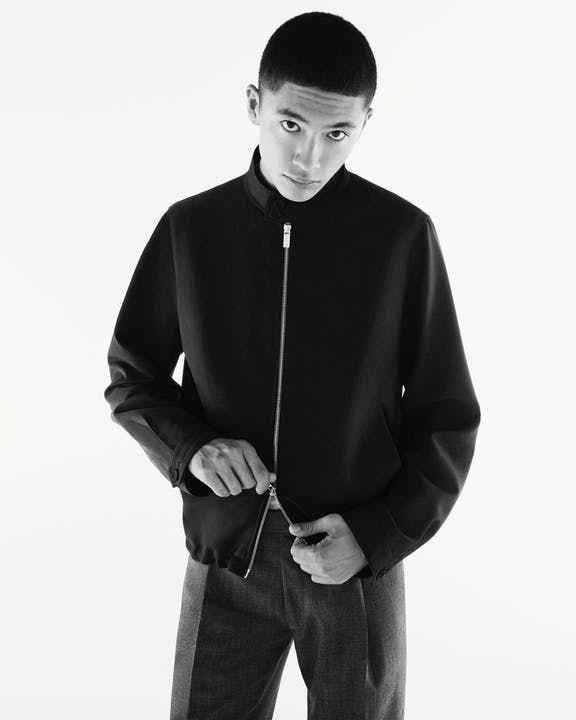 Adorned with a signature cross strap, the must-have double-breasted jacket stands out for its structured cut. A second model with a workwear vibe channels a more urban attitude, while a third style, in a Harrington shape, combines refinement and comfort. Reflecting an exacting attention to detail, the three designs are each enhanced with a matte black CD Icon pin, buttons borrowed from the Bar suit, and, for the first time, a lining patterned with the cannage motif and matching interior button*.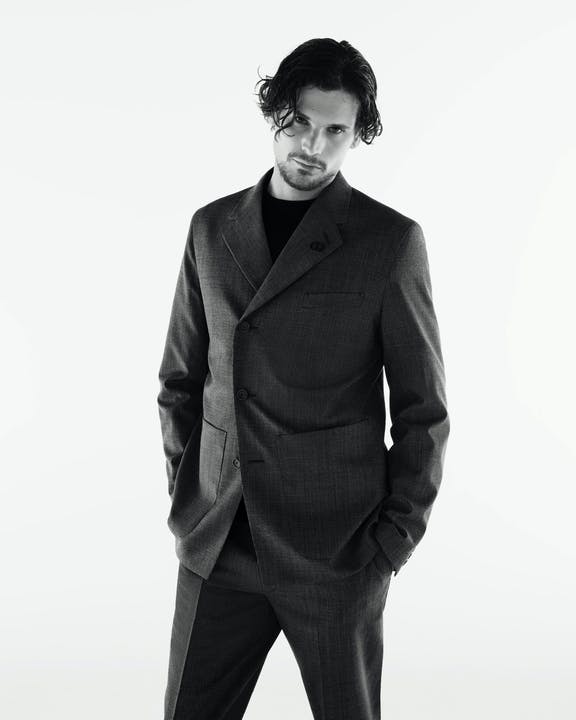 A veritable game of composition, the singular capsule is enriched with a suit pant, a revisited chino, a promise of relaxed elegance, as well as a jogging pant – an invitation to a gentle way of life. Through the fabrics – choosing from a plain black virgin wool and mohair blend, a textured micro houndstooth, and a Prince of Wales check – the line's motifs nod to the House's infinitely rich heritage. As a finishing touch, the new B27 sneakers and the CD loafers complete the looks of this new capsule; an ultra-modern vision of tailoring that exalts its precious timelessness more than ever.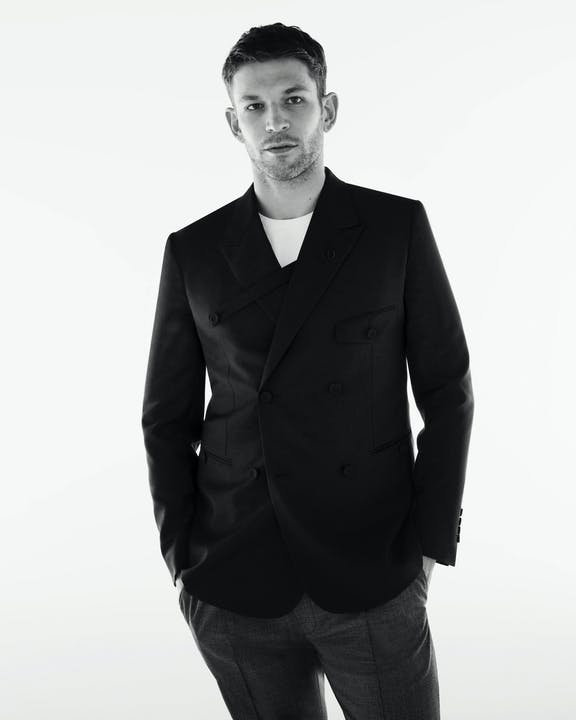 Kim Jones, the models, and talents – all friends of the House – were photographed by Brett Lloyd to reveal the essence of the Modern Tailoring collection.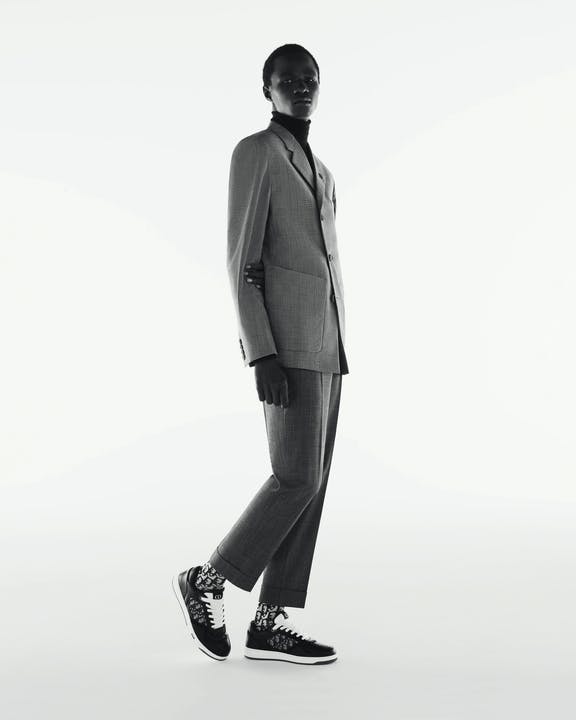 The actors Arnaud Valois and Jéremie Laheurte embody the spirit and singularity of French elegance; the talent and entrepreneur Younes Bendjima wears a creation that subtly blends comfort and allure, while artist Kailand Morris revisits tailoring codes with a daring twist.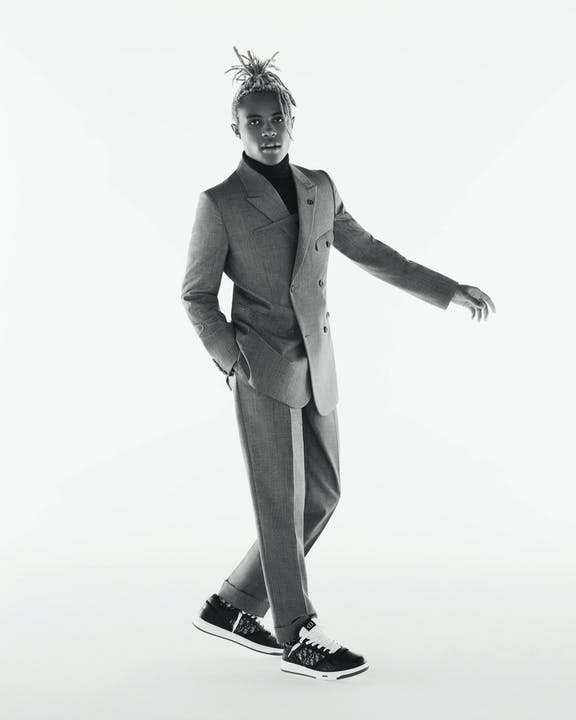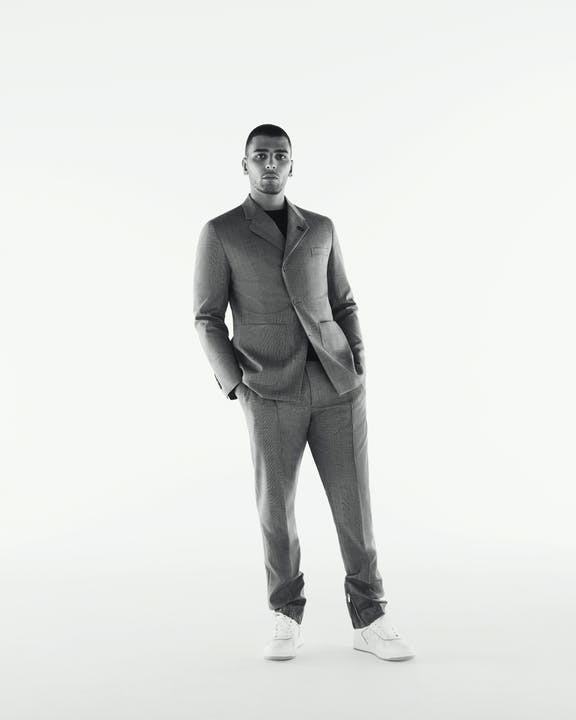 *Only available on the double-breasted jacket and the workwear jacket.
Artistic Director of Dior Men's | Kim Jones
Photographer | Brett Lloyd
Talent | Arnaud Valois, Jéremie Laheurte, Younes Bendjima, Kailand Morris
Music | Wordy Rappinghood by Tom Tom Club