Dior presents the Fall 2023 Collection devised by Maria Grazia Chiuri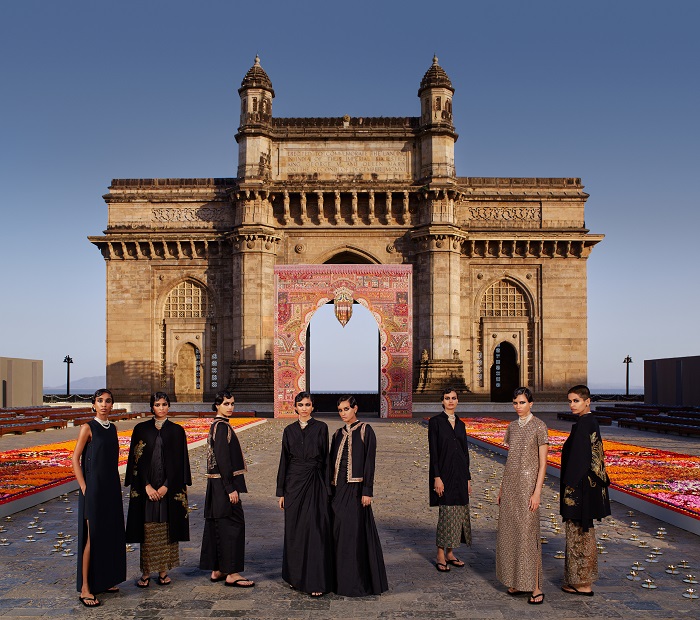 Finding a new creative means of expressing the feelings and emotions that connect us to a country and its culture is what Maria Grazia Chiuri sought to achieve with this Dior Fall 2023 collection, in order to spotlight the collaboration and friendship she has built over many years with India and Karishma Swali – Artistic Director of the Chanakya ateliers and the non-profit Chanakya School of Craft, in Mumbai*.
Through the silhouettes, the Creative Director of Dior women's lines celebrates the plurality of the most excellent savoir-faire, thus allowing the visionary spirit of the founding couturier and his successors to shine far and wide.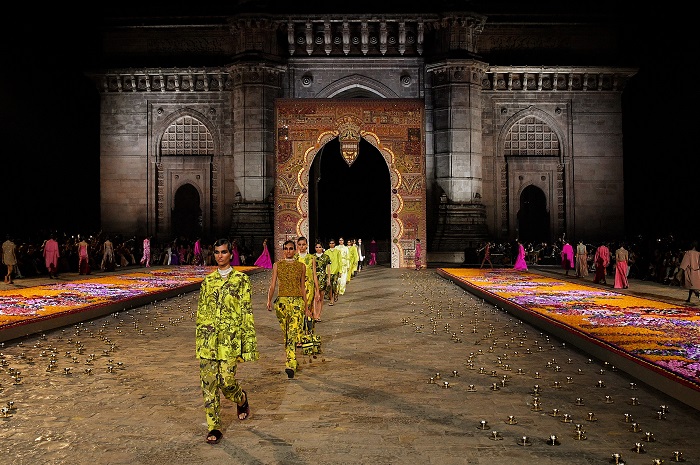 A color block sequence dedicated to silks – green, yellow, pink, and purple – pays homage to Marc Bohan, with sophisticated evening coats and straight skirts inspired by the sari and traditional Indian cuts, representing an actual sartorial genealogy defined by the multiple legacies of fashion. A fascinating odyssey that transcends borders and eras.
*With the support of Directorate of Tourism – Government of Maharashtra and to the Indian Authorities in Mumbai
Groupshot © Dolly Haorambam
Credits: © Courtesy of Christian Dior Couture