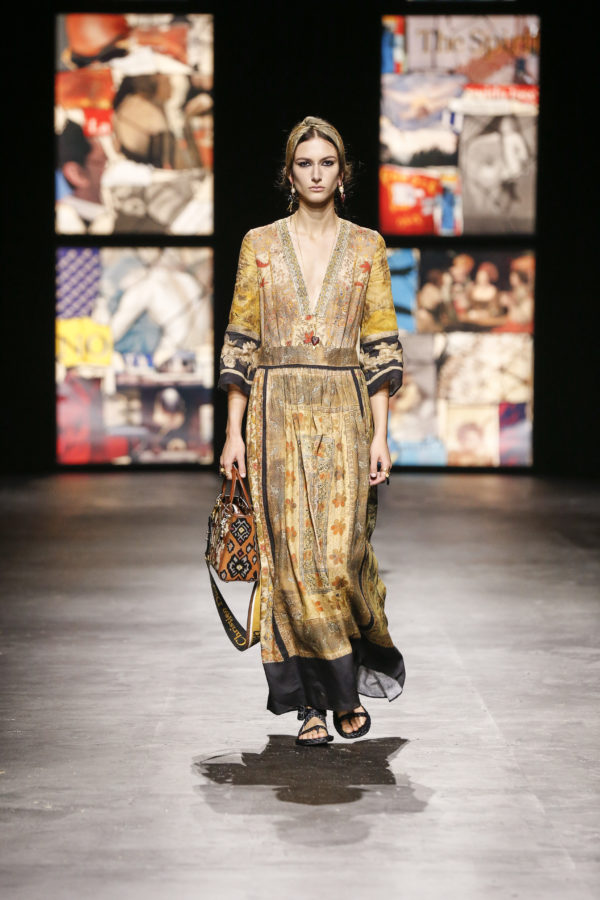 For the Dior Spring-Summer 2021 Ready-to-Wear Show, Maria Grazia Chiuri continues her committed reflection on the origins of fashion, and the meaning of cut and creation, as artistic lexicons in perpetual movement.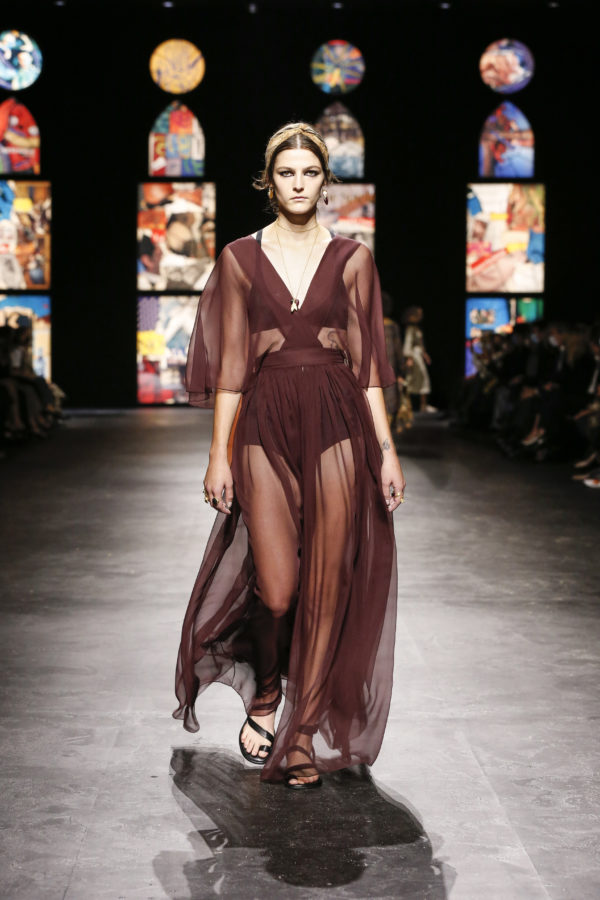 Inspired by the work of Lucia Marcucci – an emblematic figure of the Italian avant-garde who designed the show's scenography – she chose the aesthetics of collage and visual poetry as a new space for expression.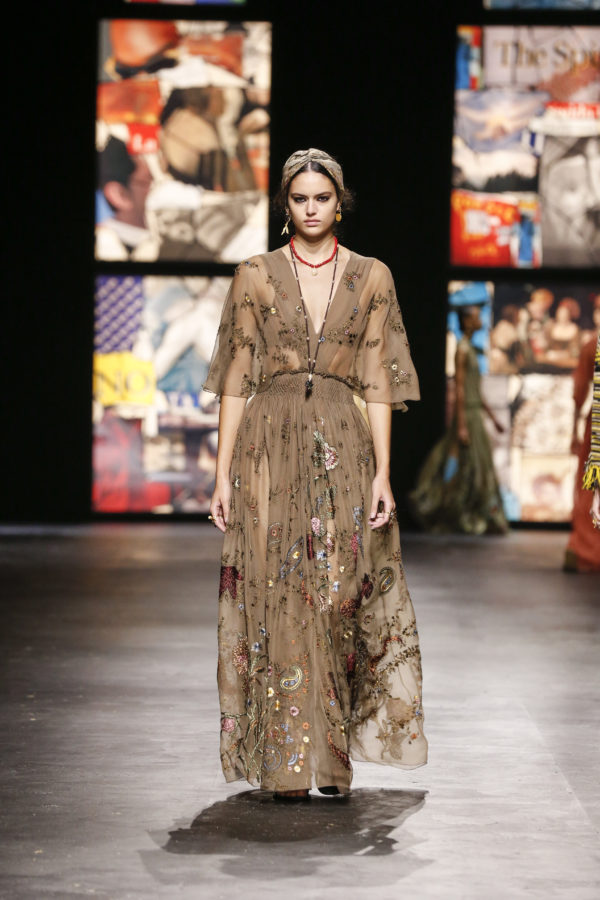 Patchworks of scarves in a mix of paisley and floral motifs, punctuated with lace fragments, accessorize a series of dresses and pants, opening up infinite possibilities for the imagination.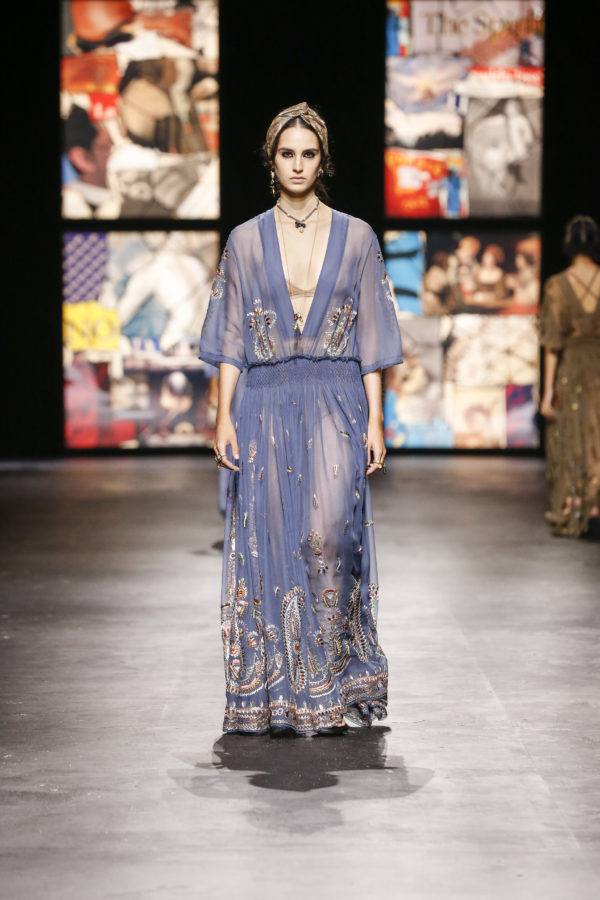 Fascinated by the power of thought embodied by authors such as Virginia Woolf and Susan Sontag, the Creative Director of Dior women's collections revisits the concept of clothing in its essence, from men's shirts to sleek coats, celebrating the skills of cultures around the world, from Japan to Indonesia.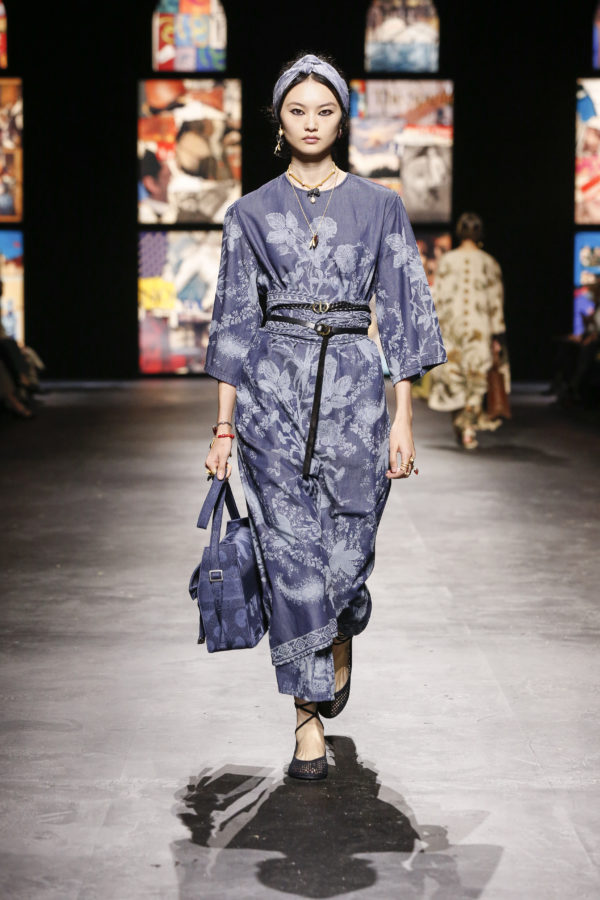 A striking and magnetic choral work transcended by the female voices of the Sequenza 9.3 ensemble – directed by Catherine Simonpietri – (re)interpreting Lucia Ronchetti's Sangu di rosa and the Voceri tradition, like an ode to beauty in all its plurality.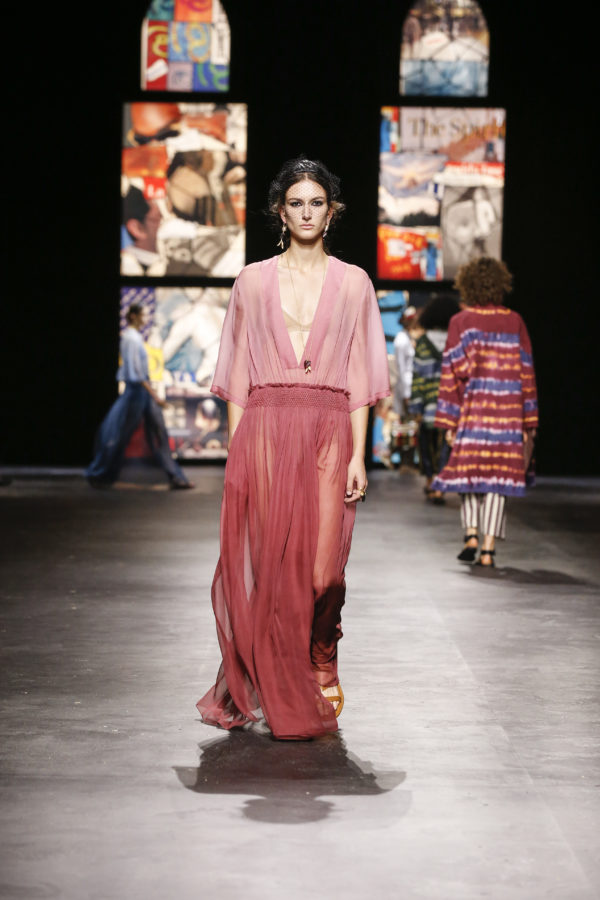 The ultimate surprise of this collective odyssey comes in the form of a unique visual work bridging reality and fiction by the filmmaker Alina Marazzi, a tribute to Lucia Marcucci mixing texts and textiles, voices and images.
Credits: © Courtesy of Christian Dior Couture