Take your seat to discover Cactus Jack Dior, the Dior Summer 2022 Men's Collection, representing a conversation between Kim Jones, musical artist Travis Scott and Christian Dior, unveiled from Paris.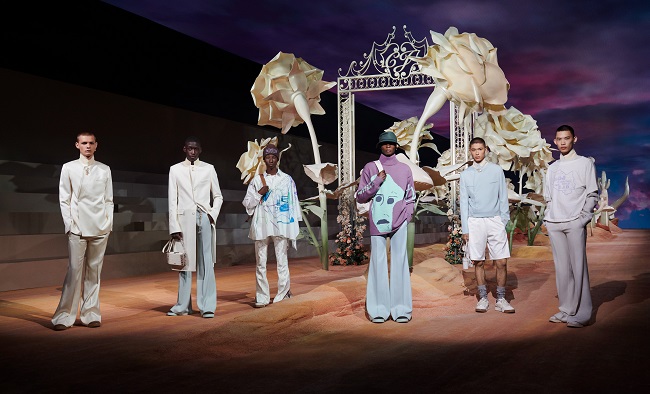 Christian Dior journeyed to America as early as 1947; one of his first destinations on this odyssey was Texas, whose extraordinary landscapes made a lasting impression.
Inspired by Dior's deep-rooted connection to this american state, Kim Jones has lassoed this legacy into today, collaborating with the Texan-born rapper, singer, songwriter, and record producer Travis Scott.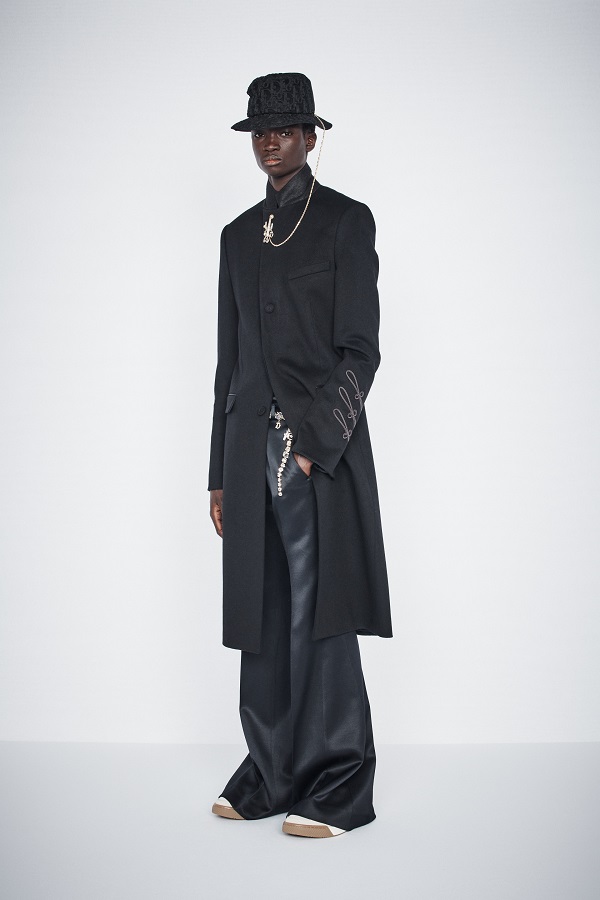 Tailoring, reflecting the savoir-faire of the House, underpins the collection, with the tailleur oblique lending a touch of formality to contrast with the sportswear elements.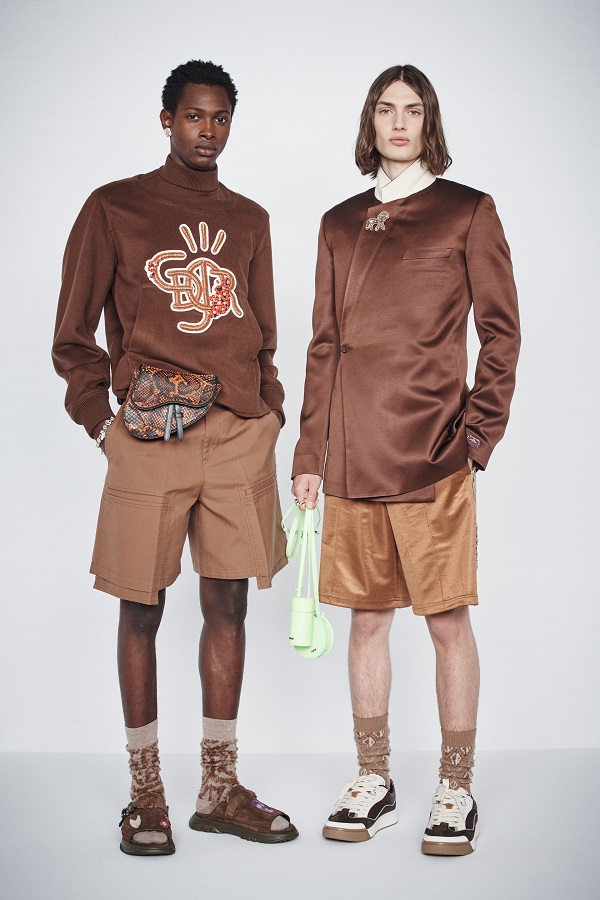 Travis Scott has reimagined the Dior logotype via a series of graphics, while the accessories feature a revisited Dior oblique motif. The saddle bag is also reinterpreted with a solid stirrup handle, while a new Dior sneaker evokes the skateboarding universe. Exploring America through Dior's eyes leads back to fine art: in a series of works, Kim Jones, Travis Scott and the house of Dior collaborated with celebrated us artist George Condo on a series of hand-painted shirts, in a virtuoso alliance of creative visions.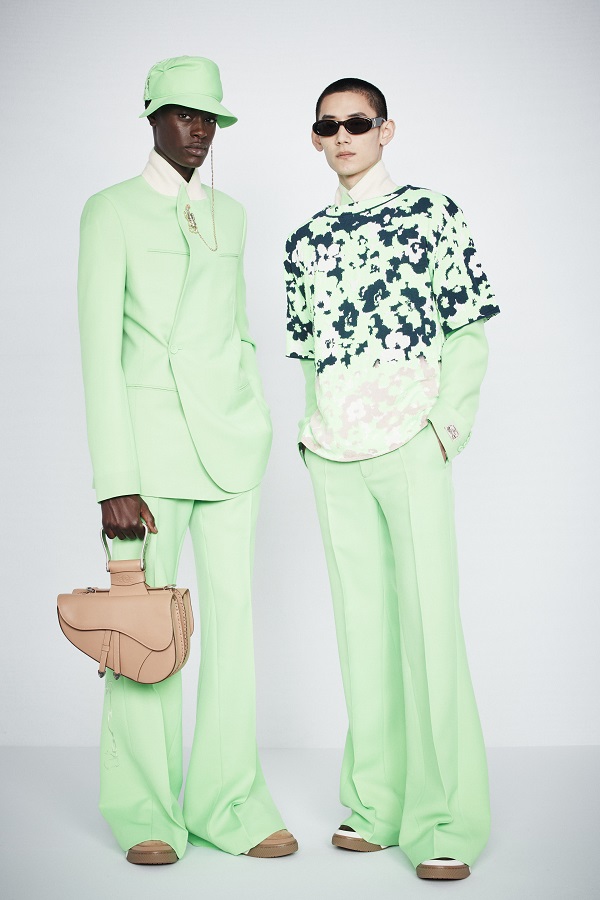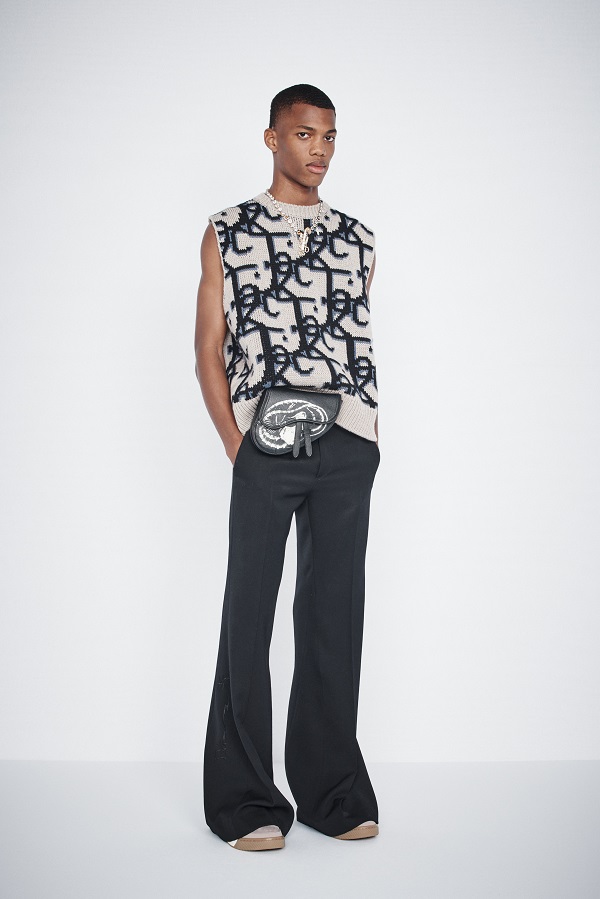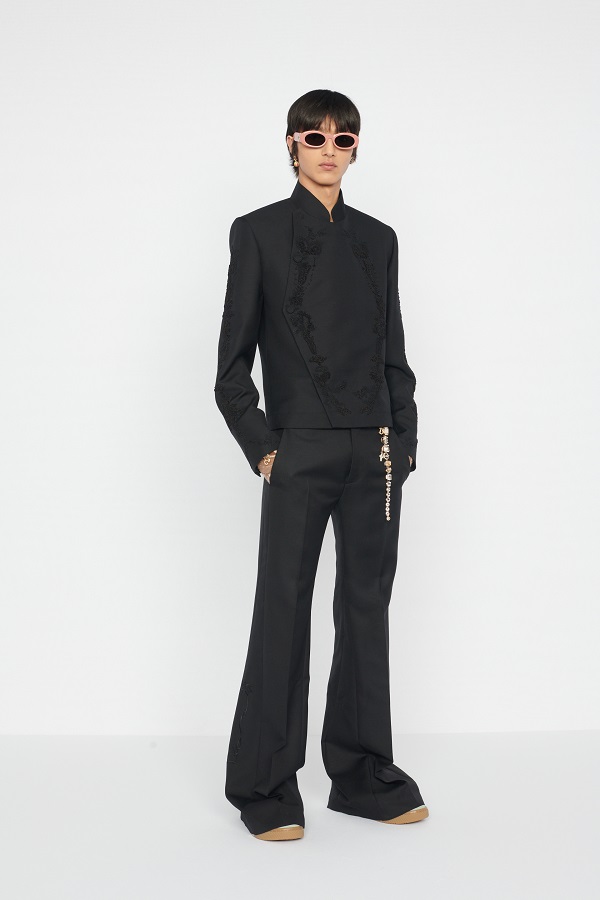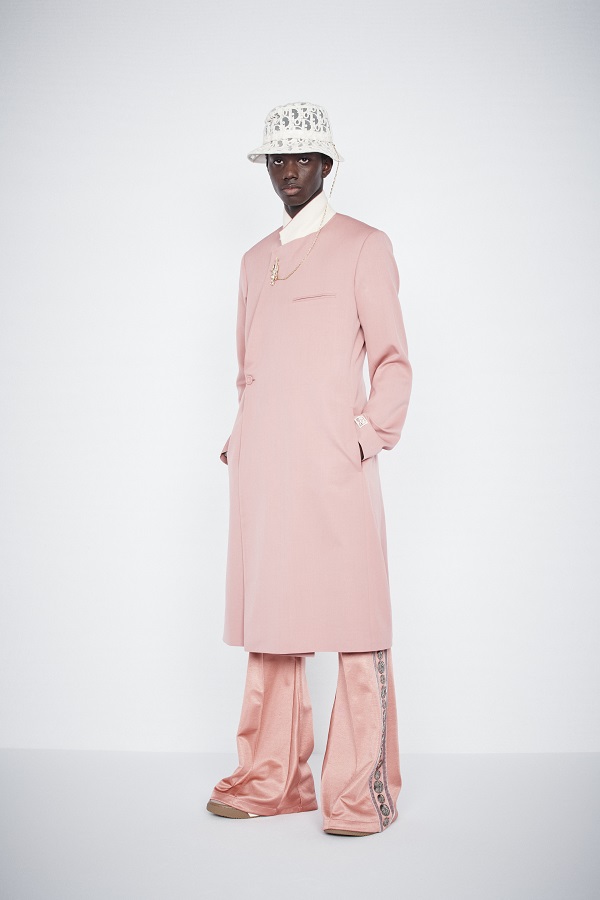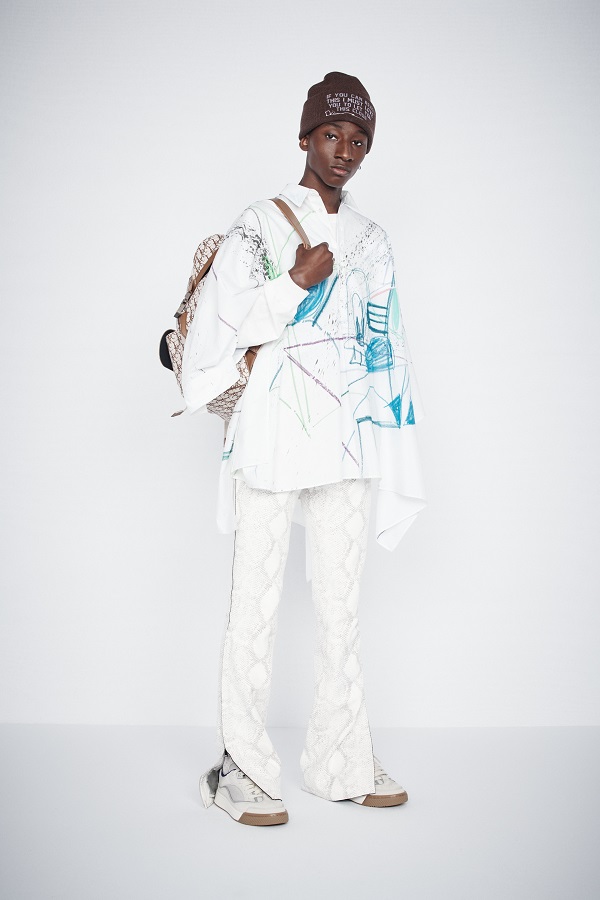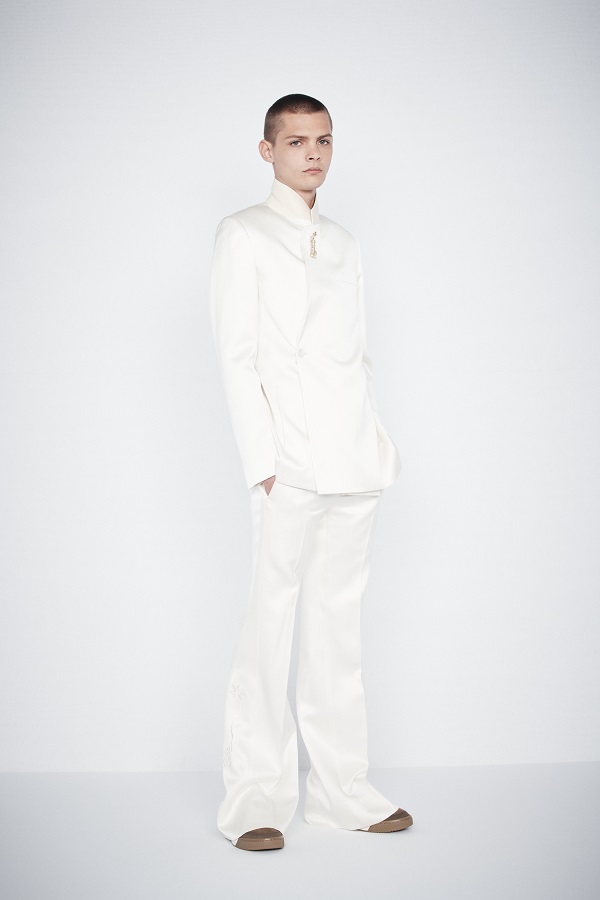 PRODUCTION & DIRECTION VILLA EUGÉNIE
SET DESIGNER ES DEVLIN
MUSIC TRAVIS SCOTT @TravisScott
STYLING MELANIE WARD WITH ELLIE GRACE CUMMING 
CASTING SHELLEY DURKAN
MAKE-UP Peter Philips (@peterphilipsmakeup) For Dior
HAIR GUIDO PALAU @guidopalau
HATS STEPHEN JONES @StephenJonesMillinery
COSTUME JEWELRY YOON AHN
DIOR JOAILLERIE VICTOIRE DE CASTELLANE @victoiredecastellane
MATTHEW WILLIAMS
A SPECIAL THANKS TO TRAVIS SCOTT & GEORGE CONDO
Groupshot © Brett Lloyd (@brett_lloyd)
First looks © Morgan O'Donovan (@morgan odonovan)
Credits: © Courtesy of Christian Dior Couture