Introducing the new interpretation of the House icon, the Lady Dior Wicker bag from Dior Spring-Summer 2022 by Maria Grazia Chiuri is hand woven and features the signature Dior oblique motif.
Revealed in the Dior cruise 2022 collection, the Lady Dior Wicker revisits the architectural lines of the classic bag in a hand-woven wicker version, reflecting the House's virtuoso craftsmanship.
An emblem of bold refinement, it brandishes the iconic "Christian Dior" signature, while the unmistakable Dior Oblique motif features on its lining.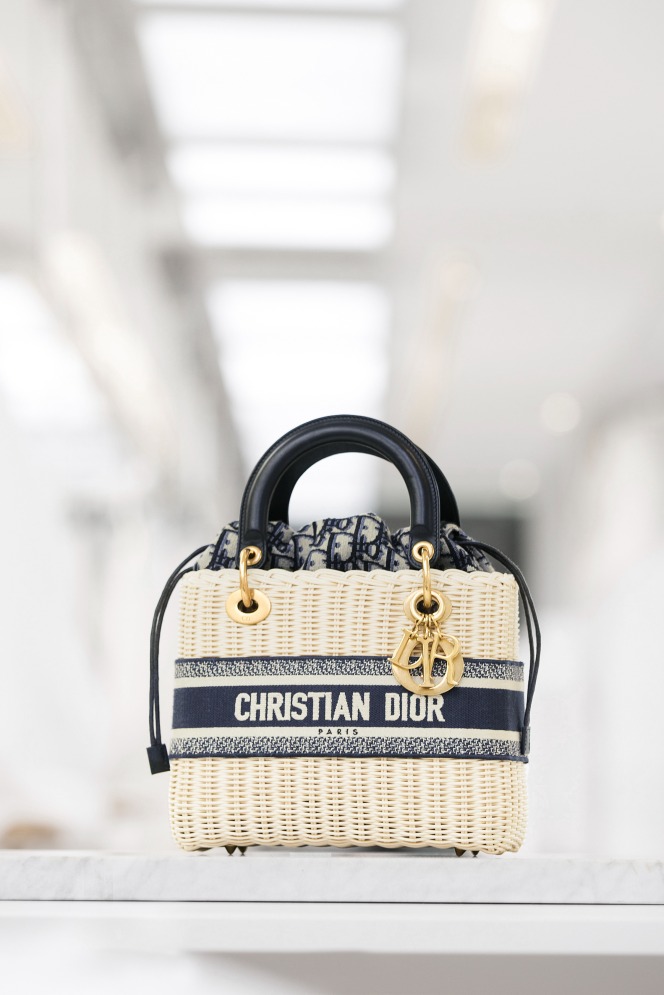 This object of desire, enhanced by a removable embroidered shoulder strap for cross-body wear, is punctuated by delicate "Dior" charms, in reference to Monsieur Dior's well-known superstitious nature.
Available in two sizes – mini and medium – this original creation reimagines the modernity of Dior style. A reinvented fashion statement, poised between poetry and elegance.
Photography: © Andrea Cenetiempo
Video: © Melinda Triana
Credits: © Courtesy of Christian Dior Couture