The Maison Dior presents its new handbag: Diorever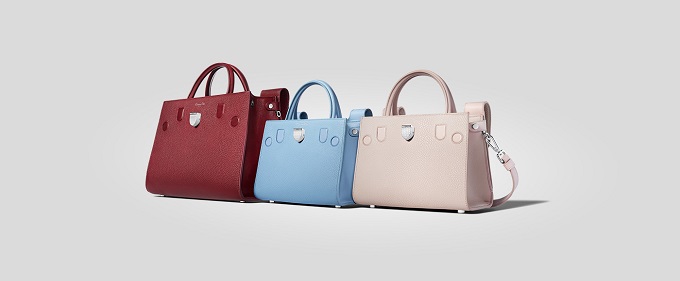 Dior presents Diorever. Born of the encounter between the traditional know-how of leather-working ateliers and an urban vision of today's woman, this handbag is timeless right down to its name: Diorever, a Dior for keeps.
Designed with architectural lines, a reversible flap and a metallic clasp bearing a micro-caned motif, it lends itself as easily to hand carrying as to cross-body wear.
When open, the Diorever conveys a relaxed allure and reveals a colorful, sometimes contrasting, inner lining. When closed, it expresses natural sophistication. Available in three sizes, the Diorever comes in precious and innovative skins such as crinkled metallic lamb, crocodile or alligator and an array of colors designed to express its owner's unique personality.
Credits: © Courtesy of Christian Dior Couture PR