Emanuel Ungaro at Paris Fashion Week Fall Winter 2019
Emanuel Ungaro Men Fall Winter collection designed by Philippe Paubert
Between « Rive Gauche » and « Rive droite », between art galleries, antique shops and palaces, the Ungaro collection proposes elegant casual silhouettes for an urban use and sophisticated tailored « cocktail » jackets, with the mix of materials and rich decorative motives that are the signature of Maison Ungaro.
Collection colours and motives are inspired by « gabbehs ».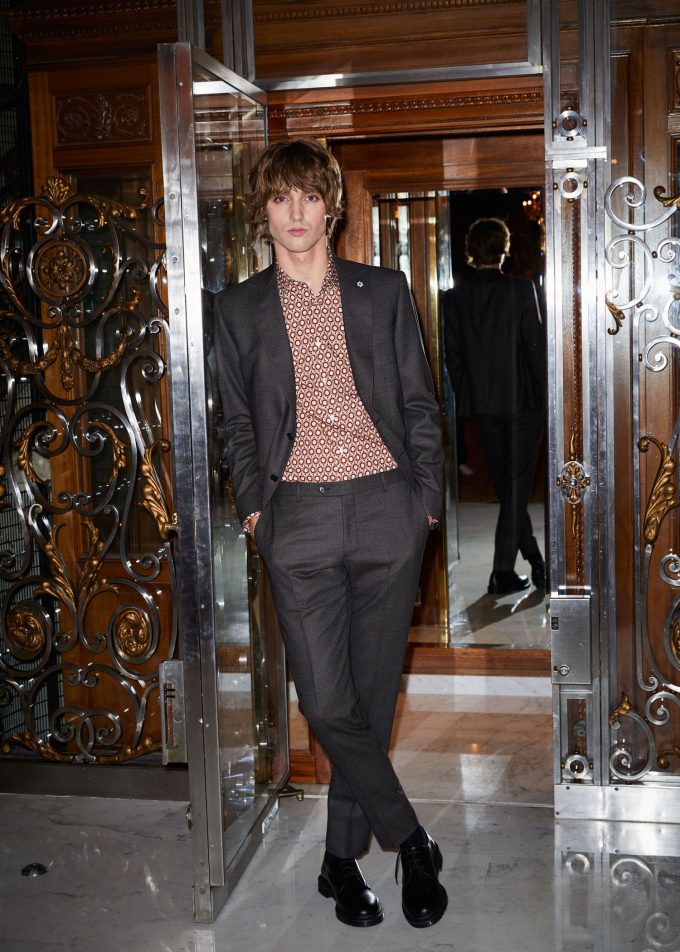 Velvets and corduroys are key fabrics for « cocktail » jackets and sport pants. Wide wales corduroy pants, « palatine » velvet for evening suits.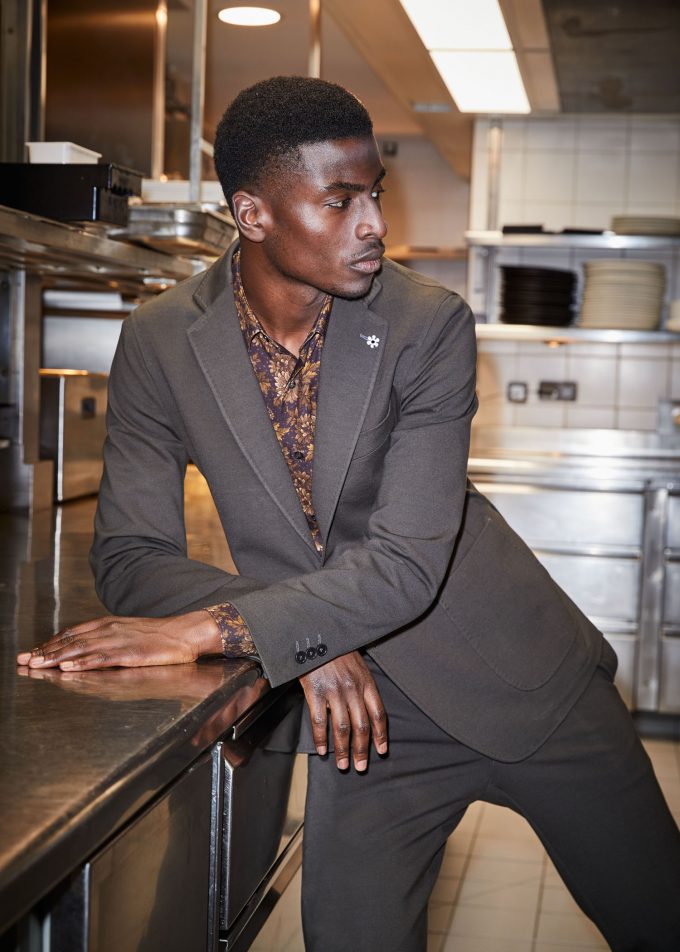 « Cocktail » jackets in wool waffle effects, floral jacquard fabrics. Soft and sporty elegant suits and jackets in jersey, are signing fluid and comfortable silhouettes.
Coats are soft constructed with a tailored spirit, materials look subtly « vintage », herringbones and « bouclé » wools.
Drawstring pants with pleats and elastic bottoms are round and loose. Knitwear jacquard motives are inspired by the « gabbehs ».
The 3D Knits in wool and mohair and the engineered intarsia in mohair bring an « ethnicrustic » and sophisticated touch to the collection and are combined with Printed floral shirts, geometric patterns, in fine cotton popelines, 1000 waves baby cord, viscose.
Credits: © Ralph Wenig and Courtesy Ungaro