Fendi Anima Mundi

is the very first concert of the

santa cecilia 

symphonic orchestra since the start of the pandemic – a precious reminder of hope, harmony, and unity in moving forward. Joined by the Italian solo violinist A

nna Tifu

.
Un omaggio sincero ed emozionante alle radici romane di Fendi, all'eccellenza italiana e al senso di solidarietà che trova ispirazione nel concetto filosofico di "anima dell'universo".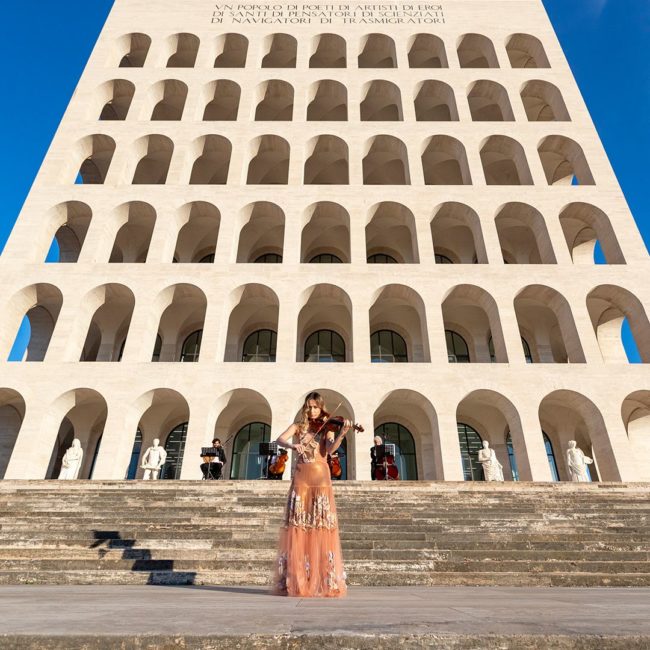 Insieme alla violinista solista italiana Anna Tifu, l'orchestra dell'Accademia di Santa Cecilia ha eseguito tre movimenti del concerto "Estate" delle Quattro Stagioni di Vivaldi, ciascuno in una diversa location del Palazzo della Civiltà Italiana, sede romana di Fendi.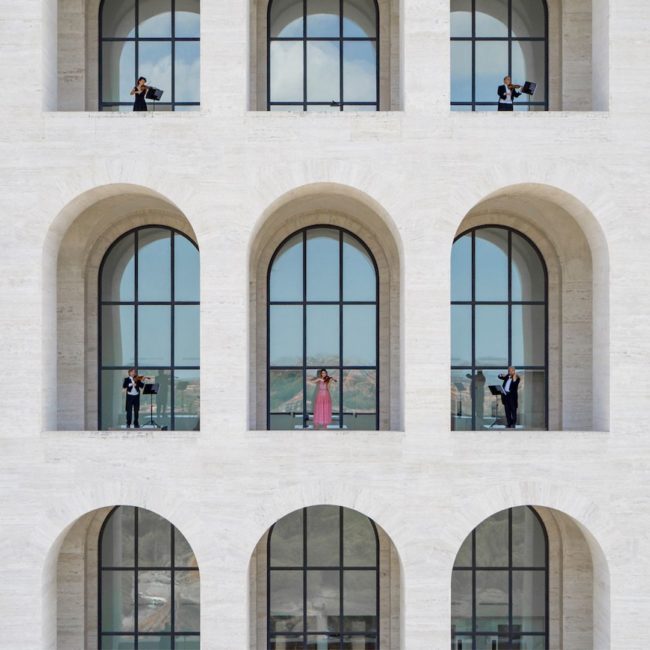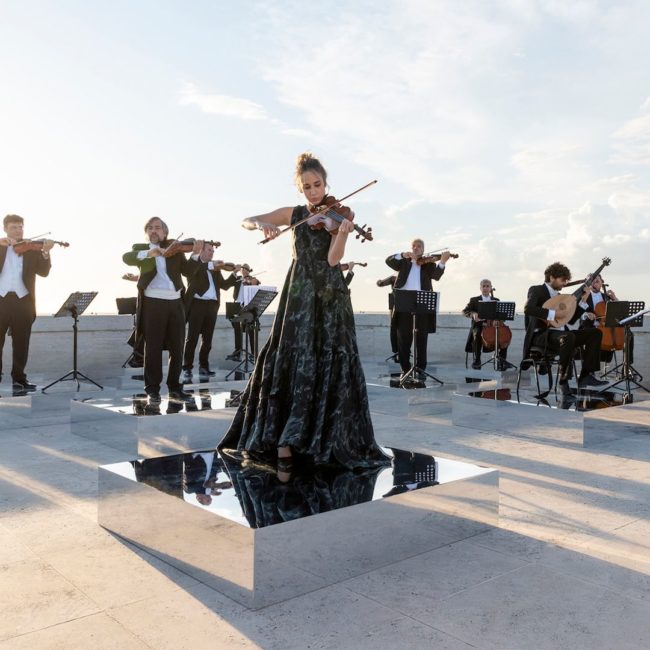 © Fendi