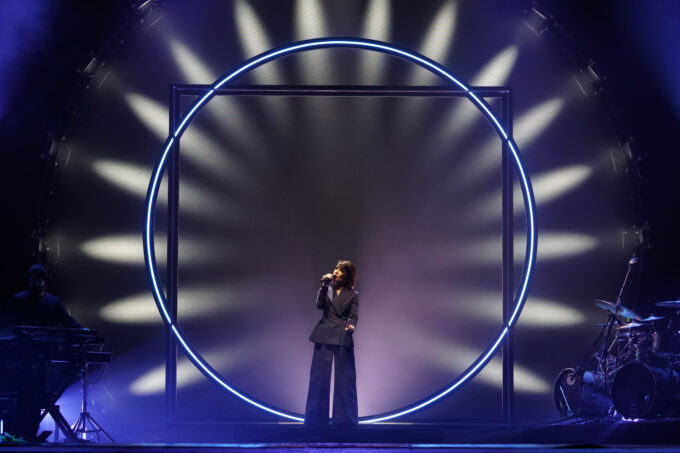 On her BLU Live Teatri Lirici tour, Giorgia, a loyal friend of the House, is dressed in elegant Dior creations especially dreamed up for the occasion by Maria Grazia Chiuri.
The singer appears on stage wearing exceptional models such as long tulle skirts or the iconic Bar jacket – an emblem of the New Look – which, with its soft shoulders and marked waist, embraces and emphasizes the feminine contours of the body. Subtly echoing the outfit revealed on the Blu album cover, another silhouette, composed of an ensemble, is adorned with sequins and delicate metallic//metallized embroidery that reinterpret the stars//constellations.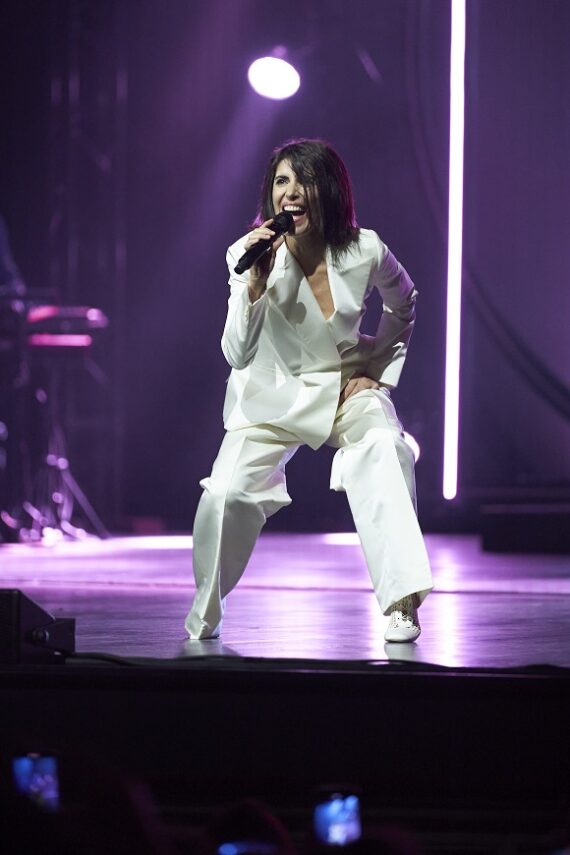 Celebrating the virtuosity of the Dior Ateliers, these pieces reflect the ultimate excellence of savoir-faire in couture with their irresistible hang and the finesse of their details. In enchanting shades of navy blue, silver and white, with an iridescent sheen, they are distinguished by an interplay of transparency and light, while numerous resonances are woven between them and the songs of the artist. An ode to the multi-faceted creativity of Dior//self-assertion and freedom.
Ph: © Rodolfo Marziali @rodolfo_marziali
Credits: © Courtesy of Christian Dior Couture