Contemporary Australian art and the codes of a nearly century old House co-exist in the newly redesigned Gucci Sydney flagship in Westfield.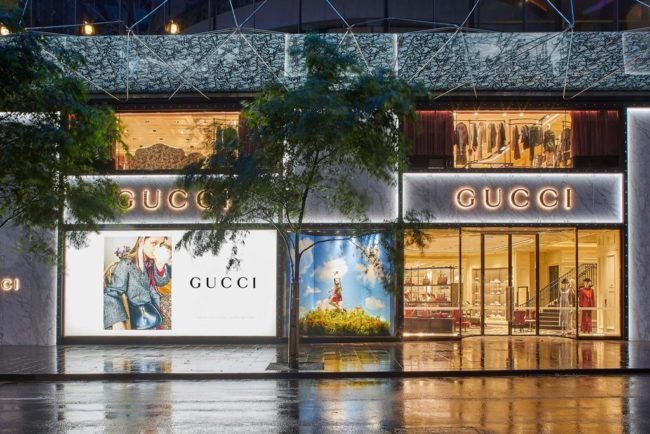 Contrasting soft and industrial elements, the interiors of the renovated store reflect Gucci's elegant eclecticism that characterizes the collections by Alessandro Michele.
Celebrating the new boutique, a special installation on display inside, by artist Edward Woodley, in collaboration with creative collective O.Z.O. The sculptural piece combines the artist's signature style of contrasting underlays and collages with elements borrowed from the world of the House and the codes of its Epilogue collection – including Ken Scott's archival prints Istric and Lulude.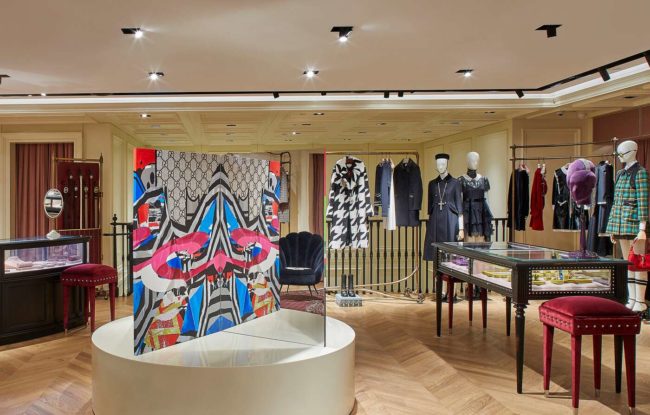 The artist's approach and his practice is further investigated in the video installation O.Z.O featuring Edward Woodley & Max Berry for Gucci, screened in the store's parlour.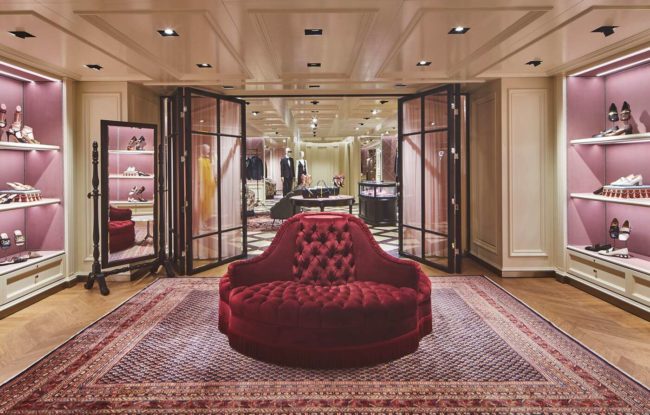 Showcasing the symmetry between the explorative artistic process and that of fashion, the video offers a glimpse behind the scenes on the artists' quest to express feelings and meanings through blending, mixing and drawing in an inner landscape of shapes and patterns.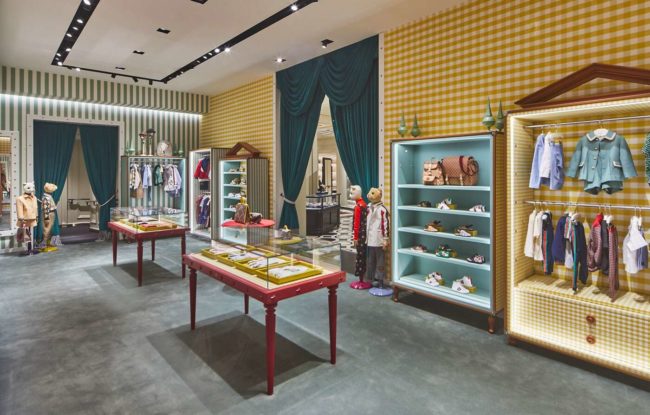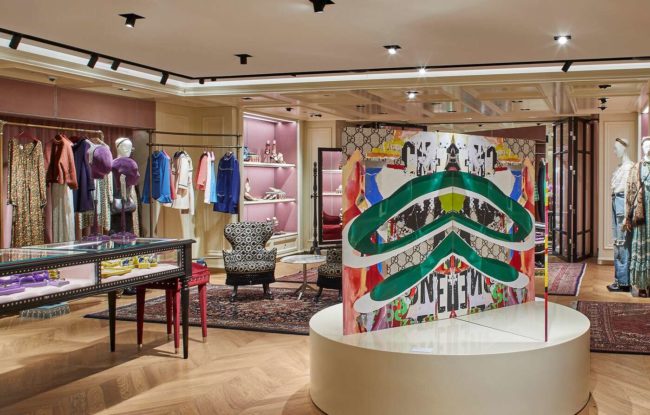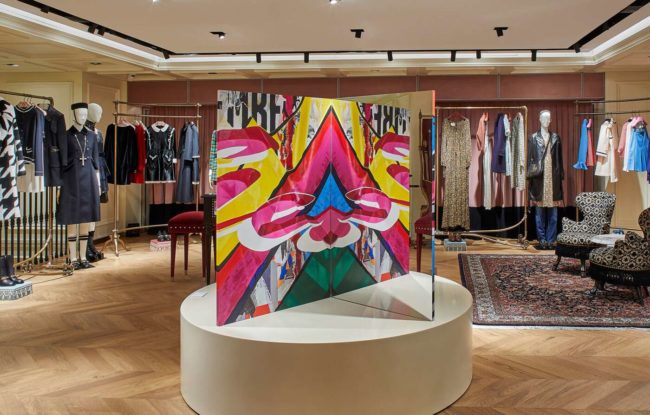 Clients and guests can discover the works of Edward Woodley and his dialogue with Gucci, in a limited-edition Zine and special numbered prints which will be available in store.