H&M announces first ever Conscious Exclusive collection for the F/W 2018 season, introducing recycled cashmere and velvet made from recycled polyester.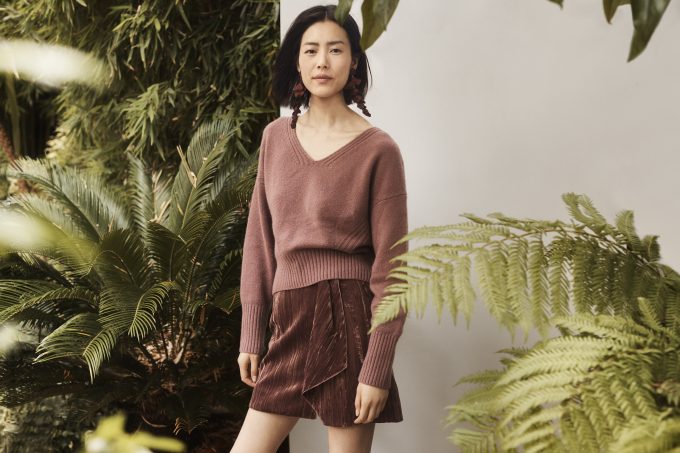 Inspired by a lost fragment of an ancient tapestry, H&M Conscious Exclusive F/W 2018 merges the life and journey of lost historical artifacts with the latest in sustainable fabric innovation. Recycled cashmere and velvet made from recycled polyester make their debut in a collection that has dramatic, yet romantic silhouettes with a modern edge.
The H&M Conscious Exclusive F/W 2018 is an online only collection launching on September 27th at hm.com.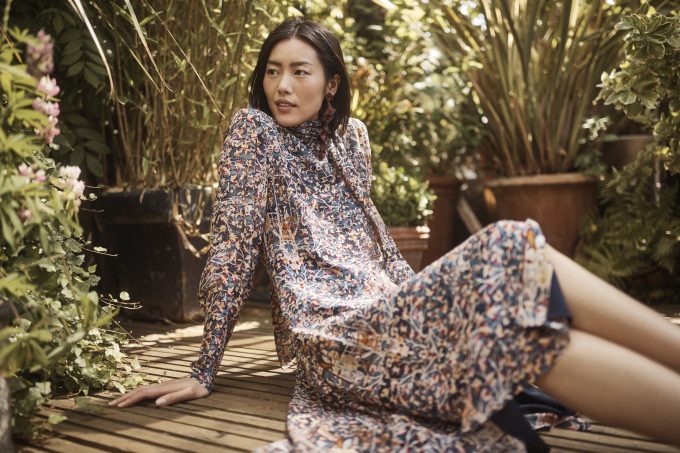 "We are absolutely thrilled to be launching a Fall/Winter Conscious Exclusive collection for the first time. It started with a desire to create a statement coat in a sustainable material that could be worn for both special occasions and day-to-day life, but then evolved into something more substantial by merging the journey of historical artifacts with a modern design sensibility," says Ann-Sofie Johansson, Creative Advisor at H&M.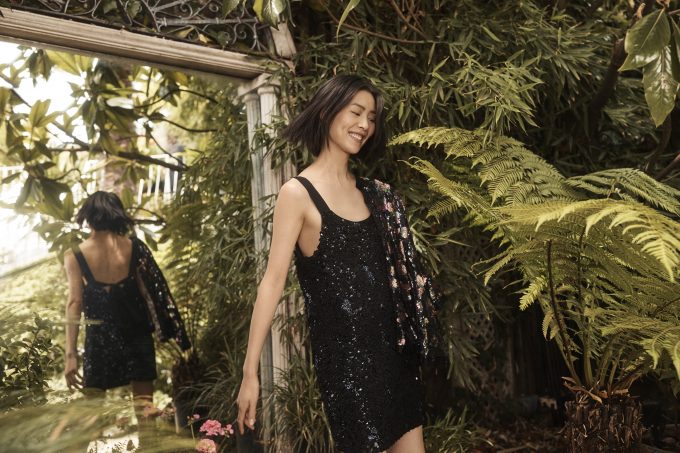 "There is a wonderful range of sustainable fabrics in this collection, like recycled cashmere, the new velvet made from recycled polyester, as well as the use of leftover ECONYL® from the H&M Conscious Exclusive S/S 2018 collection. The quality and textures not only complement the designs but highlight the fabric innovation that H&M is closely involved with. The velvet, for instance, has taken years to develop to create a high enough quality that we were happy with," says Cecilia Brännsten, Environmental Sustainability Manager at H&M group.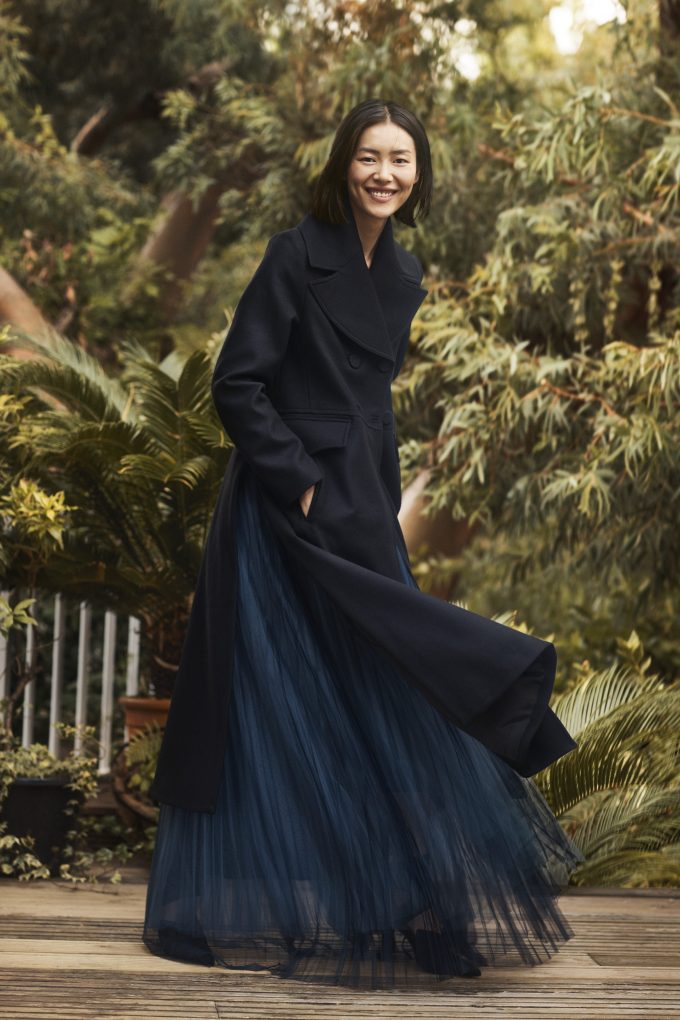 With a range of beautifully crafted womenswear clothing, lingerie, shoes, and accessories, the new collection balances drama with sophistication. The modern pieces can be worn not only for special occasions, but every day to create a more laid back, yet luxurious-feeling look. Key separates include a sweeping full-length black coat with an oversized collar and striking waist-high side slits made from a recycled wool blend, a sequin floral jacket made from recycled PET bottles, and a long-printed dress with voluminous sleeves and deep-v back detail made from 100% organic silk.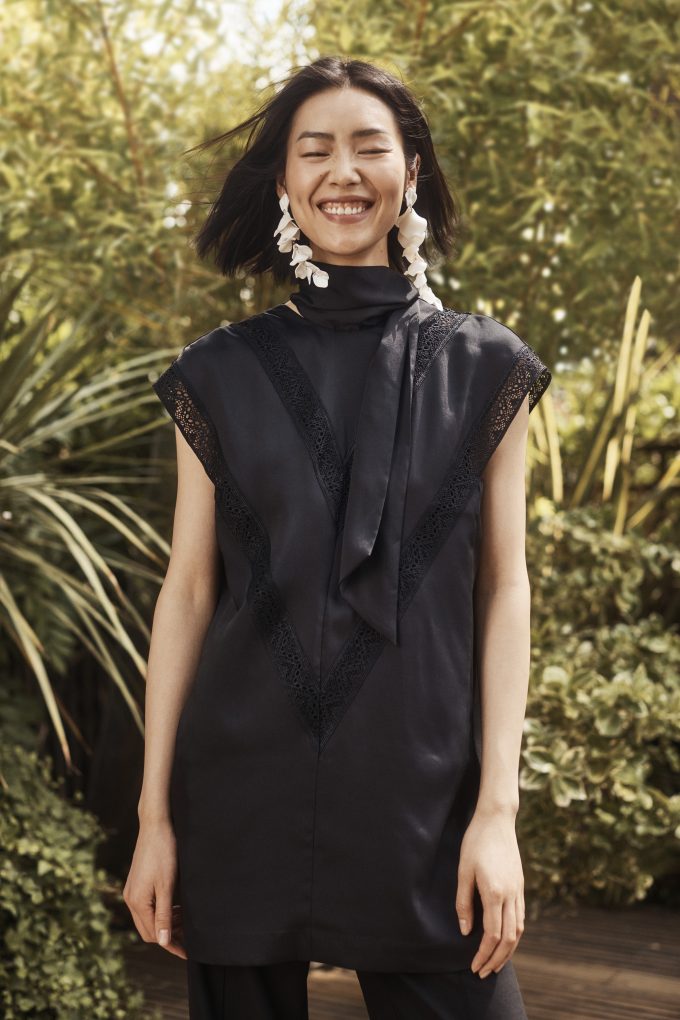 The color palette consists of black, off-white, dusty rose pink, mustard yellow, dusty blues and a touch of light grey. Accessories include sculptural earrings made from recycled plastic, black sock booties made from recycled polyester, slingback stilettos with ribbons made from recycled polyester and TENCEL™, a large printed scarf with long fringes in a TENCEL™ blend, and a black shoulder piece with recycled velvet circles attached to long ribbons and a black sequinned hoodie-balaclava.
Source H&M