Vitalità vivida, simmetria esagerata, colori luminosi: Jimmy Choo collezione primavera-estate 2017.
Jimmy Choo ha svelato la sua ultima campagna che mostra le collezioni 2017 uomo e donna insieme per la prima volta.
Girato dal talentuoso Dan Jackson, la campagna gioca con il noto fascino della casa per il colore brillante, portando ispirazioni floreali di Sandra Choi per la stagione calda.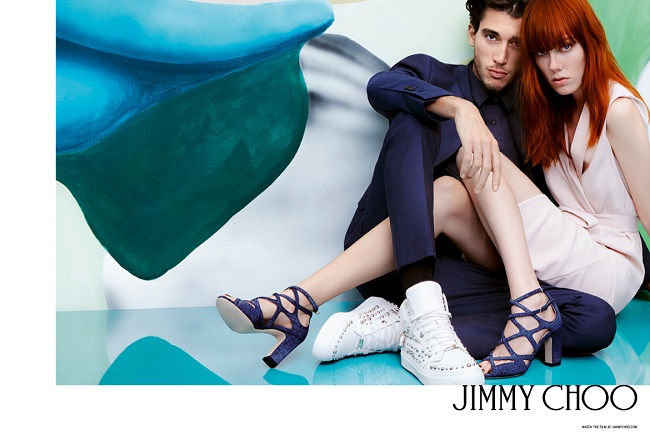 Le immagini sono impostate su uno sfondo colorato di fiori dipinti a mano ingrandite in una tavolozza di blu intenso, verde e viola, rispecchiando l'ultima collezione, che include pezzi come una borsa in pelle scamosciata sella viola e sandali floreali-appliquéd in tonalità simili.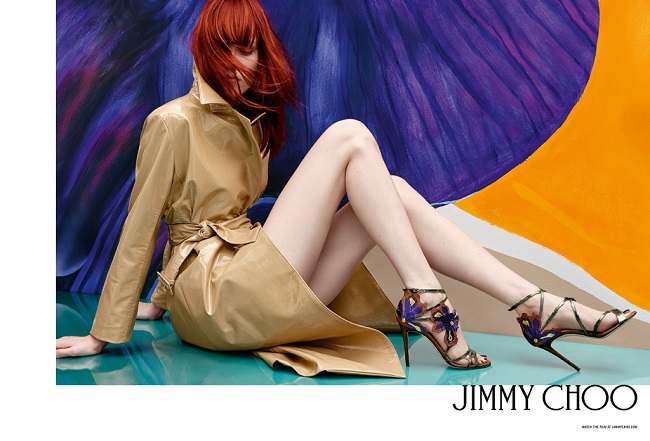 Sam McKnight e la Val Garland hanno lavorato sui capelli delle modelle e make-up, rispettivamente.
Shot by Daniel Jackson, the campaign stars models Kiki Willems and Lou Gaillot.