LFW: Roland Mouret Showcases Autumn Winter 2019 Collection at the National Theatre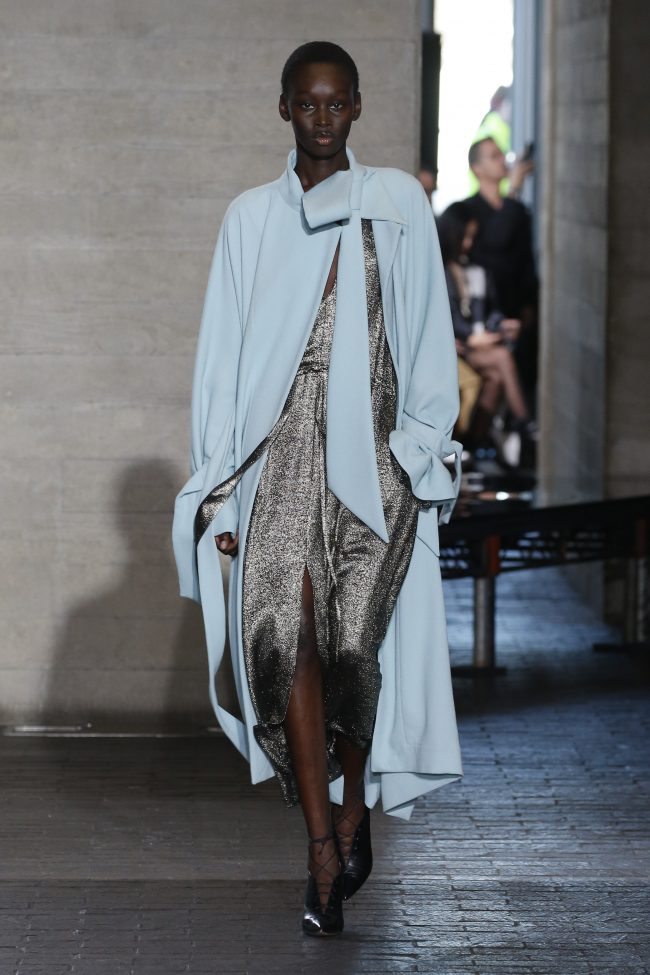 "In the last 20 years we all have become prisoners of sizing and gender, and I see this collection as a way to free ourselves, by exploring diversity and liberating our style. I really want to challenge the way we wear clothes and reduce the way we insatiably consume. To use clothes in a more responsible way and limit thesingle-use pieces in our wardrobes.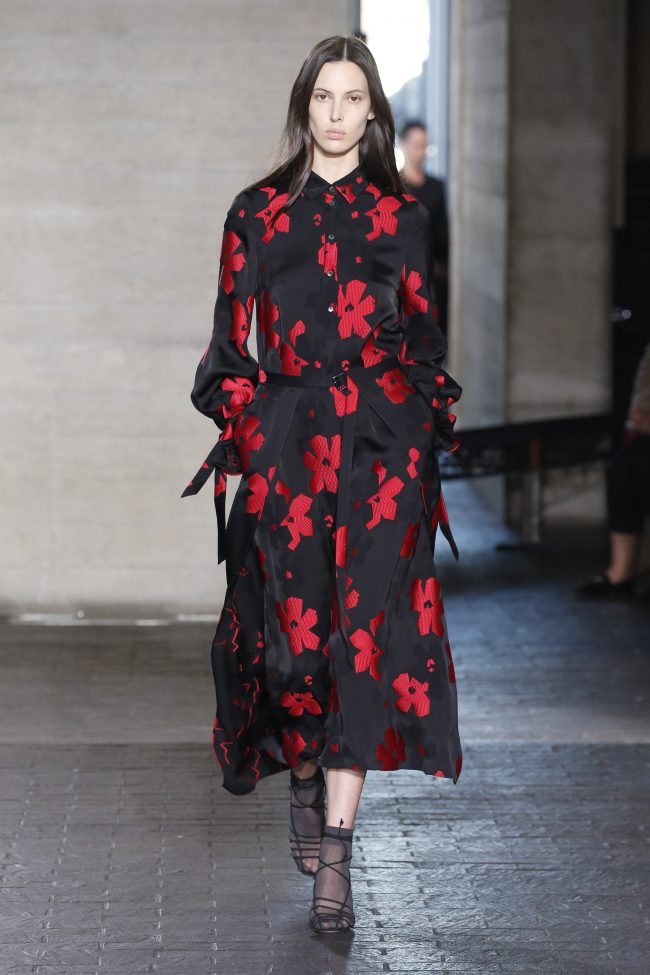 I think back to when I was 18 years old and exploring my identity: I would find clothes in  flea markets that were often too big, but I'd make them work. I learnt how to define myself through styling the pieces I loved. You see a jacket. It's not your gender and it's not your size. But you like it, so who is to say that you shouldn't wear it?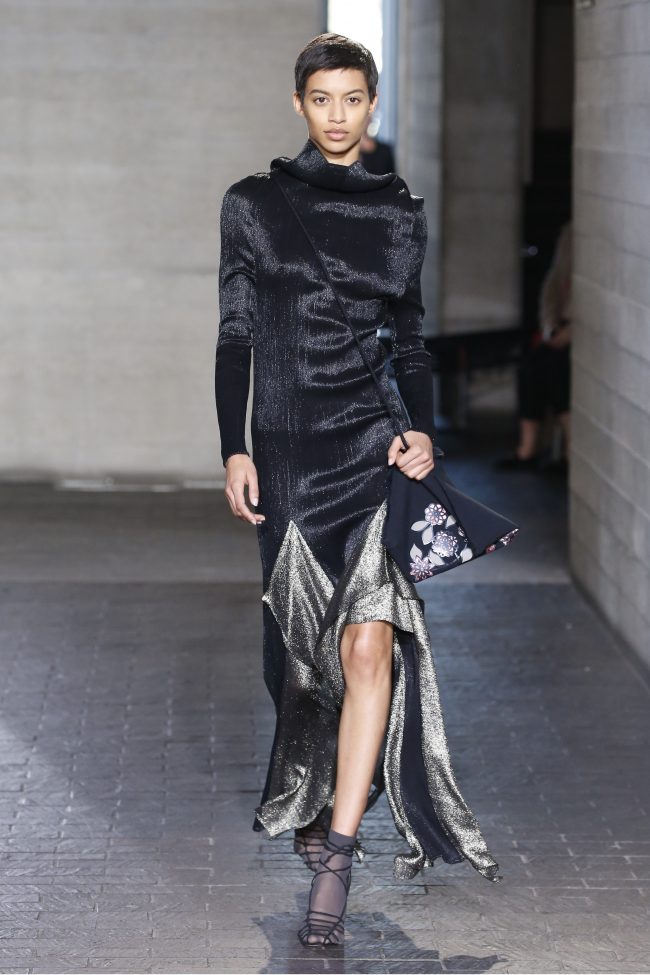 'Don't Let Me Be Misunderstood', the clothes aren't oversized – they're just bigger. And just to clarify I'm not introducing a new category- I'm using this opportunity to share my approach to redefining an identity. It's fun. It's a moment of expression". – Roland Mouret.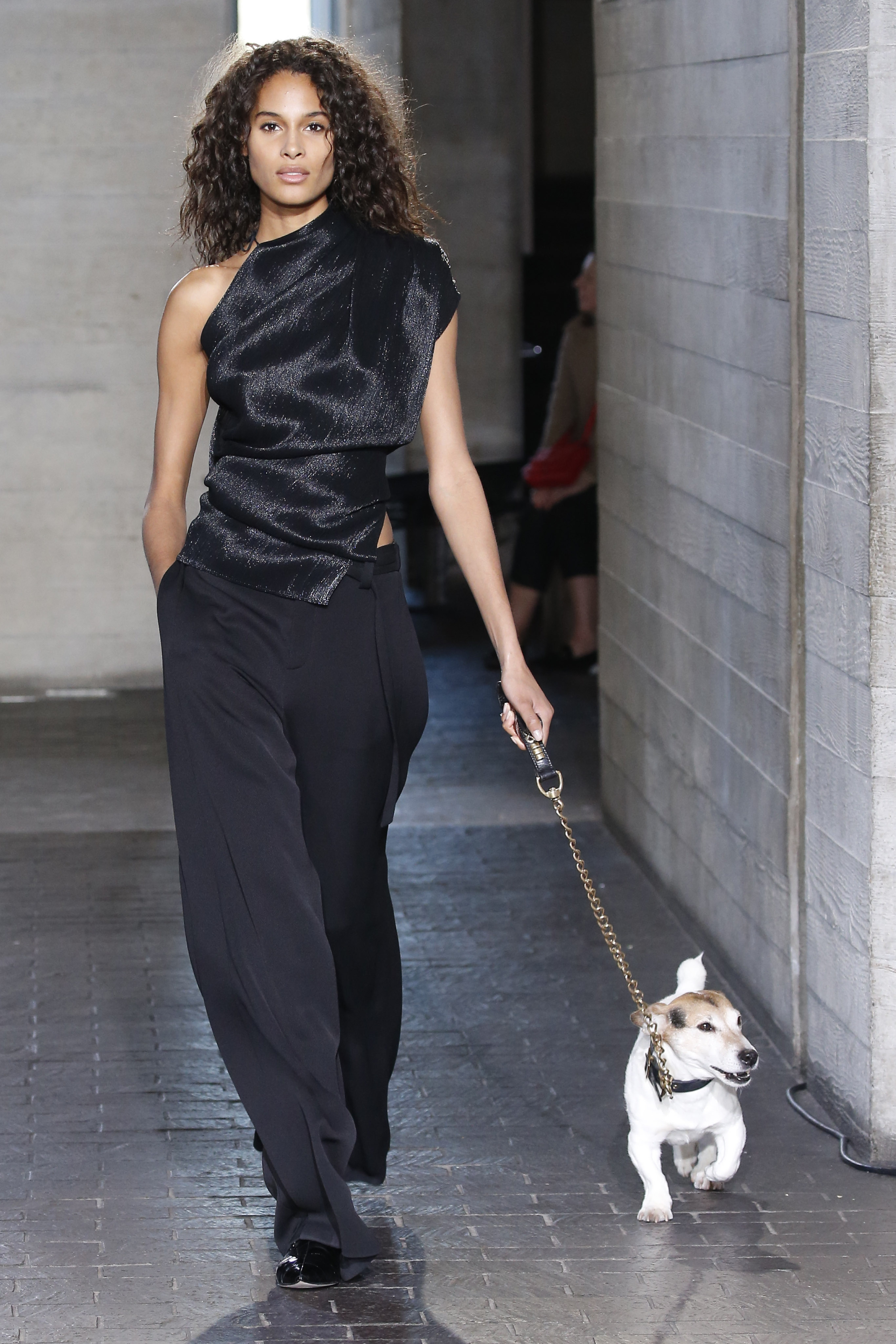 Roland Mouret offers a highly personal and unique experience for the Autumn Winter 2019 collection, inspired by Lee Miller.
Lee Miller, whose journey from model, to fashion photographer and ultimately World War II reportage photographer, is an icon of the 20th century. She refused to be defined by gender, age or beauty. Mouret has drawn inspiration from her resilience and enthusiasm for her creative career and from her indomitable spirit during a period of trauma, recession and uncertainty.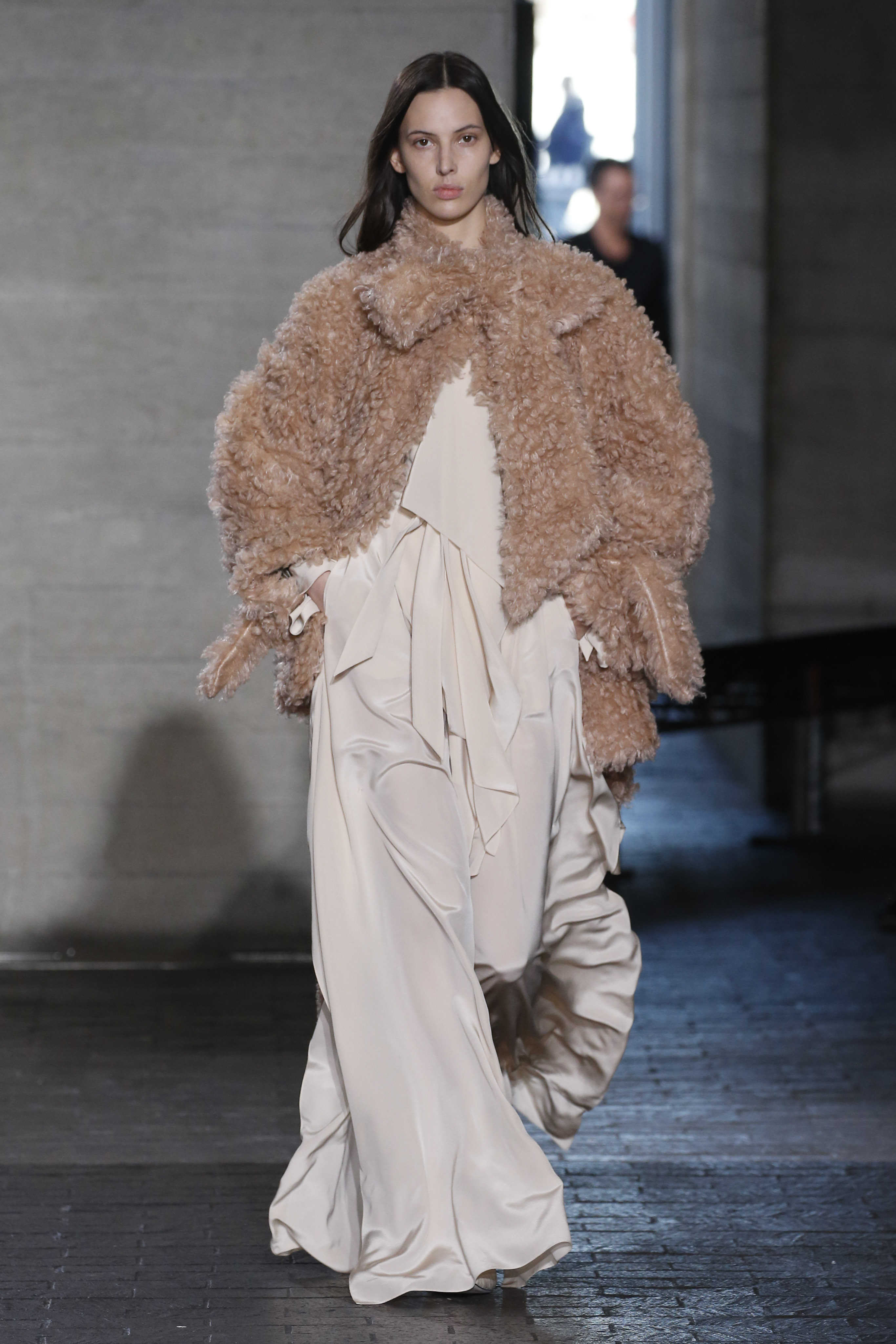 Credits: © Courtesy of Roland Mouret