Cate Blanchett for Louis Vuitton High Jewelry. The acclaimed actress and Louis Vuitton Ambassador embodies Francesca Amfitheatrof's new Spirit Collection's multidimensional vision of beauty and strength.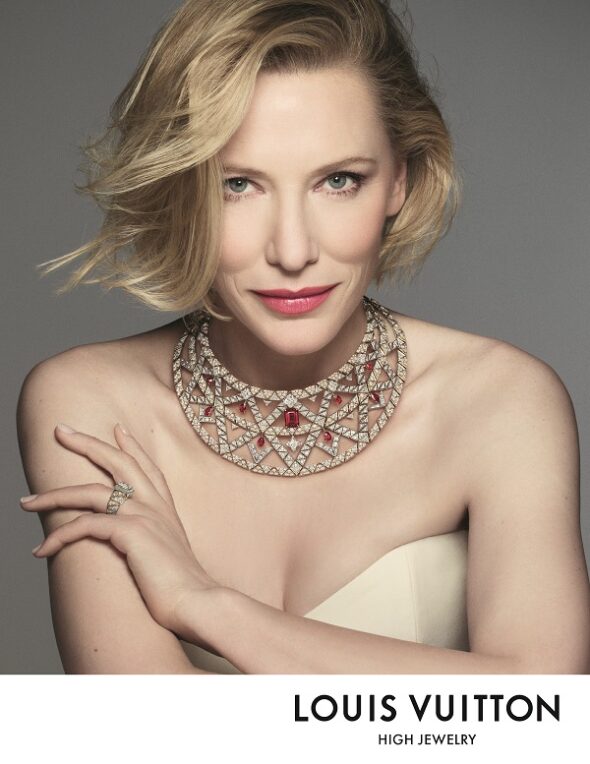 Louis Vuitton è lieta di annunciare l'attrice Cate Blanchett come nuova Ambassador della Maison.
L'iconica attrice viene catturata dalla lente del fotografo Sølve Sundsbø in una serie espressiva di ritratti per l'ultima collezione di Alta Gioielleria Louis Vuitton, Spirit. L'attrice e i gioielli, incantano nella prima campagna dell'Ambassador per la Maison.
Attraverso cinque scatti, Blanchett incarna con naturalezza i temi della collezione: Liberty, Fantasy, Grace, Radiance e Destiny; temi scelti dal Direttore Artistico Orologi e Gioielleria, Francesca Amfitheatrof, per esaltare i valori cari alla storia di Louis Vuitton.
"Sono incredibilmente felice dell'opportunità di collaborare con Louis Vuitton, una Maison davvero iconica con un'enorme patrimonio culturale. Indossare i magnifici gioielli creati da Francesca Amfitheatrof è un piacere meraviglioso e Nicolas Ghesquière, come sempre, mi stupisce e mi ispira".
Sinonimo di eleganza e fascino, Cate Blanchett interpreta non solo una collezione intrisa di narrazione, ma la forza, lo spirito senza tempo delle donne Louis Vuitton.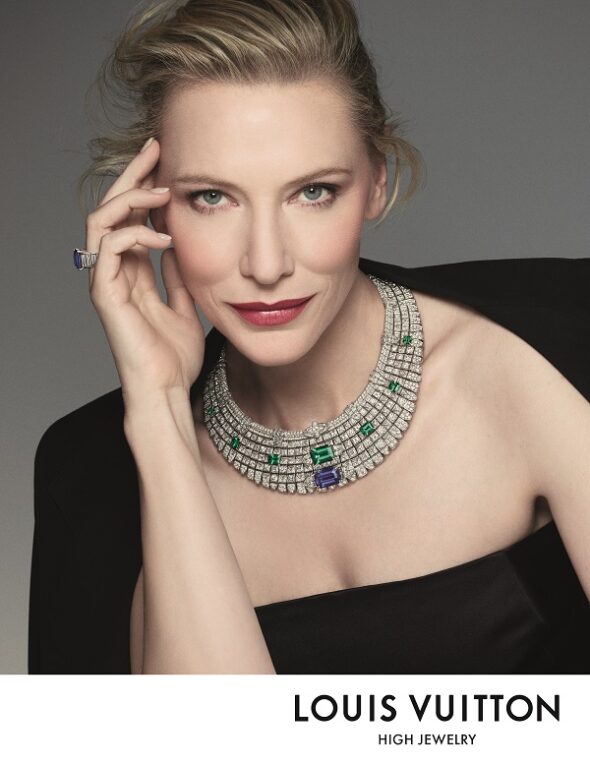 About Louis Vuitton
Since 1854, Louis Vuitton has brought unique designs to the world, combining innovation with style, always aiming for the finest quality and preserving biodiversity. Today, the House remains faithful to the spirit of its founder, Louis Vuitton, who invented a genuine "Art of Travel" through luggage, bags and accessories which were as creative as they were elegant and practical. Since then, audacity has shaped the story of Louis Vuitton. Faithful to its heritage, Louis Vuitton has opened its doors to architects, artists and designers across the years, all the while developing disciplines such as ready-to-wear, shoes, accessories, watches, jewellery, and fragrance. These carefully created products are testament to Louis Vuitton's commitment to fine craftsmanship.
Photo by © Sølve Sundsbø @solvesundsbostudio
Credits: © Courtesy of Louis Vuitton