Meetings of Steven Spielberg's third type, failing to give him the opportunity of a close encounter with a UFO, directs Marcelo Burlon towards a futuristic approach and a new maturity where the inspirations of science-fiction are strongly felt there.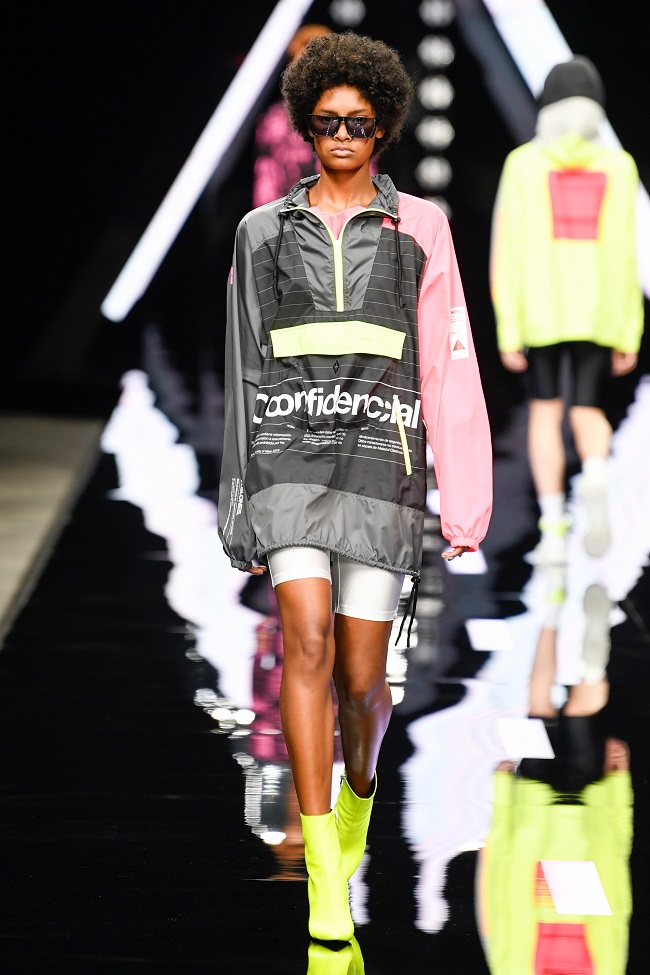 Marcelo Burlon's new collection is very much extraterrestrial-inspired with futuristic motifs, Matrix sunnies, and NASA backpacks.
The brand collaborated with "Close Encounters of the Third Kind," Steven Spielberg's movie, Linda Farrow, and Eastpak backpacks for the show. With neon color splashes, engineered text strips, and technical ready-to-wear, Marcelo Burlon brought a fresh vision to his brand.
Credits: © Courtesy of Marcelo Burlon County of Milan PR