A PERSONAL NOTE 73's Spring/Summer 2022 CO-ED collection will be presented within Milan Fashion week's official show calendar.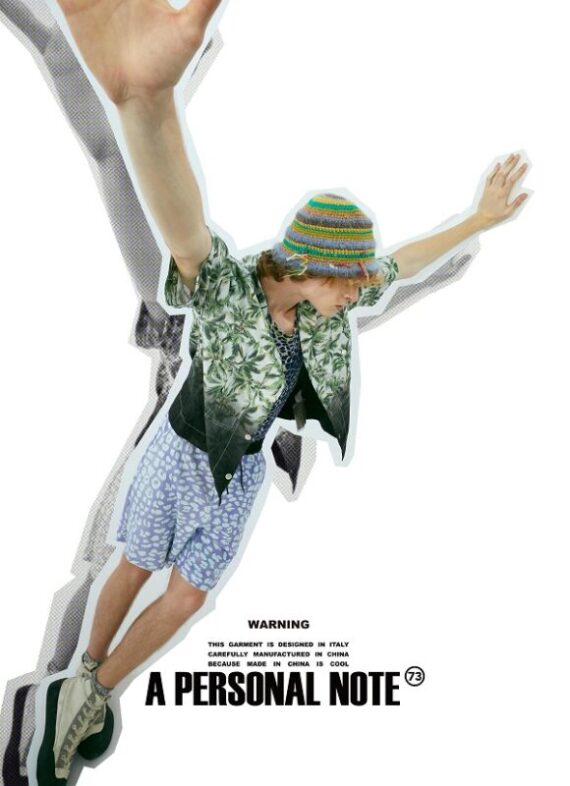 A PERSONAL NOTE 73's Spring/Summer 2022 COED collection will be presented within Milan Fashion week's official show calendar. On June the 22th at 11:00am CET, WARDROBE CLASH?!, the digital movie created for the event, will be broadcasted on CNMI platform (milanofashionweek.cameramoda.it).
For the third consecutive season, APN73, acronym of A PERSONAL NOTE 73, who debuted in Milan calendar in July 2020 on the occasion of Milan Digital Fashion Week, will present its collection at Milan Menswear Fashion Week. The Chinese brand born in 2019 from the partnership between Italian creative director Andrea Pompilio and fashion multinational JNBY will join once again Milan's calendar in a digital format.
"I am thrilled to be showing once again in Milan with a new digital content produced in China for my venture project with JNBY. Milan is my home, my headquarter and my fashion centre and I look forward to bringing again APN73's vision of Asian contemporary fashion to my city", said Andrea Pompilio.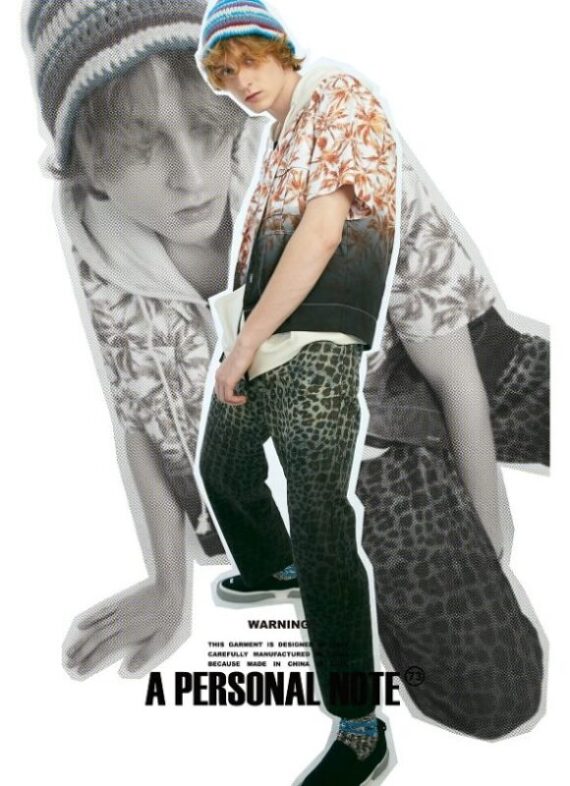 Inspiration for APN73 SS22 stems from Pompilio's attraction for California's easy-going and relaxed intentional fashion clash and wants to represent a send off to restrictions, welcoming the return of freedom and a free lifestyle. Through intentional and bold contrasts of clashing colours, patterns and styles, the collection conveys a feeling of hope. A longing for new beginnings and new unexpected and unusual styles' encounters from which it derives the irony of a wardrobe clash. To Pompilio the clash and positive energy of California street-styles resonates the vibrant and creative fashion jumble/blend of contemporary Chinese cities such as Beijing, Shanghai and Hangzhou, APN73's headquarter.
A PERSONAL NOTE 73's SS22 collection will be presented through the lenses of WARDROBE CLASH?!. Set in Shanghai, the video was directed by Chen Wang and produced by lumastudio and will showcase the collection with the brands' usual surreal mood, between fashion movie and runway film.
Shanghai's vibrant settings become the main visual backdrop behind a SS22 CO-ED line up made of bold contrasts. Flash frames of a runway set in the dark and the fluo neon lights effects, signature of APN73's identity, break the fast and hectic flow of the main story, producing a lively rhythm. Building from the virtual reality concept explored last season, the move translate that concept into young generations's everyday life in China.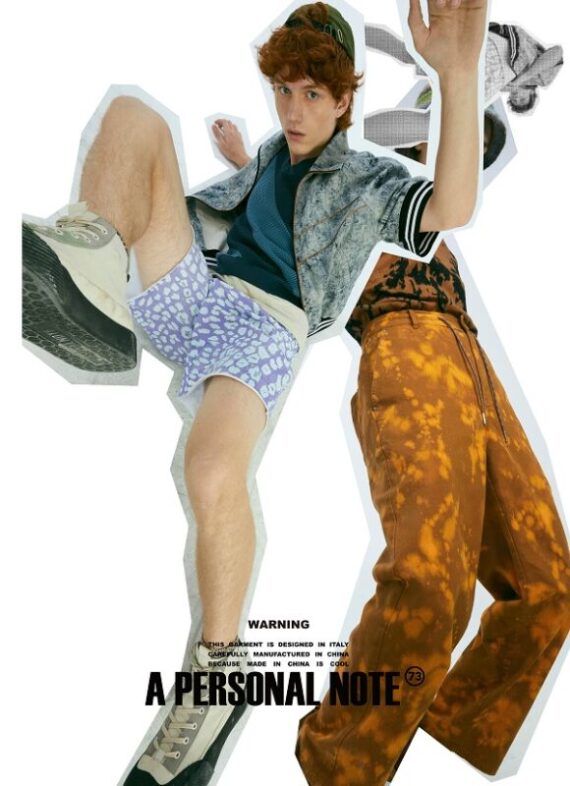 "I wanted to relate to last season concept, virtual reality, as I believe virtual has become nowadays an essential part of everyday life. At the same I wanted to re-connect the virtual dimension to real life in Chinese cities such as Shanghai, to stress the idea of a contemporary life increasingly suspended in between virtual game and reality" in the words of Pompilio.
Tributing California 90's culture, APN73 SS22 collection will feature the brand's signature oversize, comfy and baggy shapes in a summery colour palette combining bright tones of pop orange, light blue and brilliant shades of green with darker mono-tones of grey, black, navy, dark and military green.
As a liaison to previous seasons, the collection plays with iconic patterns' contrasts. Traditional Italian check and stripes patterns dear to Pompilio are styled with 90's Californian lifestyle inspired patterns, such as palms and animalier, which is reinvented in variations of dark grey-black, light purple-white and rust-orange.
Warm and dark tie-dyes melt with hints of natural warm colours such as camel, beige, rust chocolate and coffee applied to a variety of natural technical and functional fabrics spanning cotton-linen, cotton canvas, nylon and are combined with the checked and stripe cotton popeline signature of Pompilio.
Credits: © Courtesy of AKA MILANO