Elisabetta Franchi RTW Spring 2020. The Italian designer took her models on a glamorous cruise, dressing them in sailor hats and vibrant one-piece swimming costumes.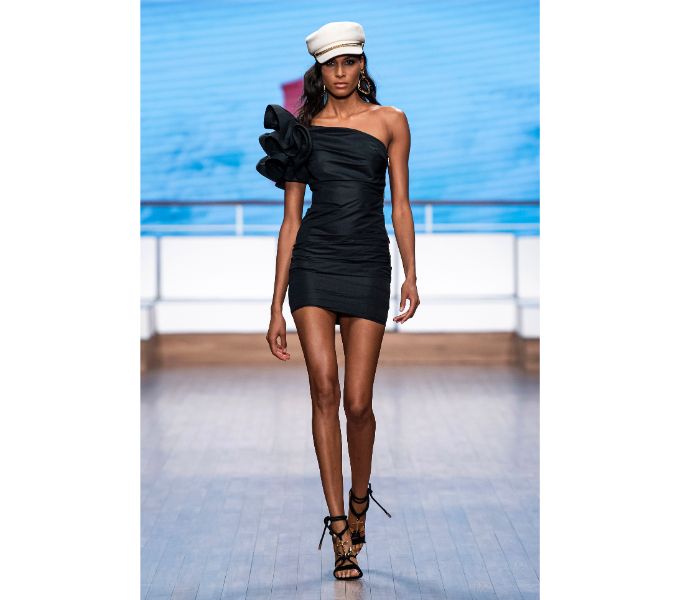 In a perfect fusion of the cruise world and its iconic femininity Elisabetta Franchi showcases the Spring Summer 2020 collection, taking us on board of a luxurious yacht in search of new destinations.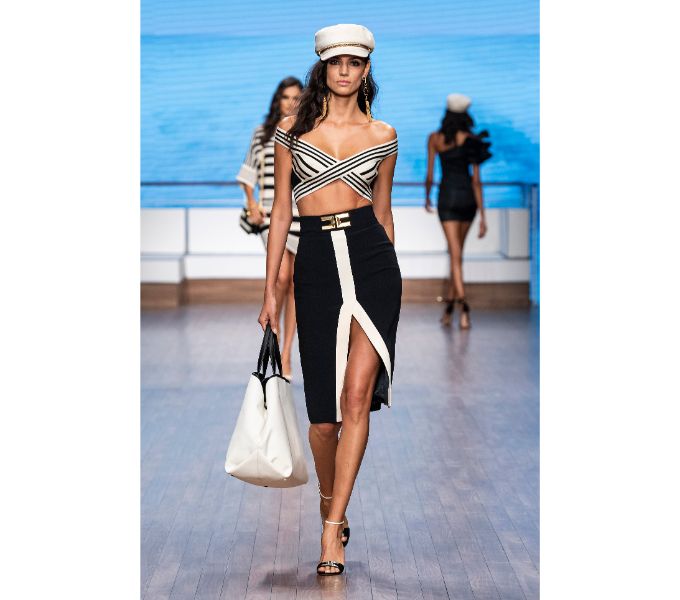 The protagonists gracefully parade the transatlantic catwalk, evoking the timeless moments of the holiday atmosphere. Nautical styles with a refined allure celebrate the effervescent, free spirit of a cosmopolitan woman, a traveller and dynamic presence who loves discovering new horizons with an emphasis on luxury and eye for detail.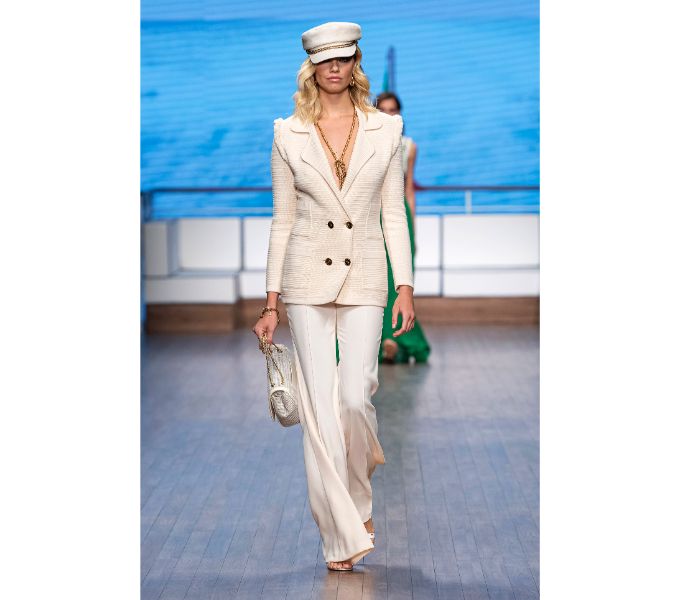 Blazers pay tribute to sailor uniforms and fluttering fabrics are reminiscent of the freshness of summer in a collection that calls to mind the colours and elements of the sea. The palette of blues, from sensual Cobalt to Tiffany and the symbolic shades of the brand alternate with new touches of colour like Mint.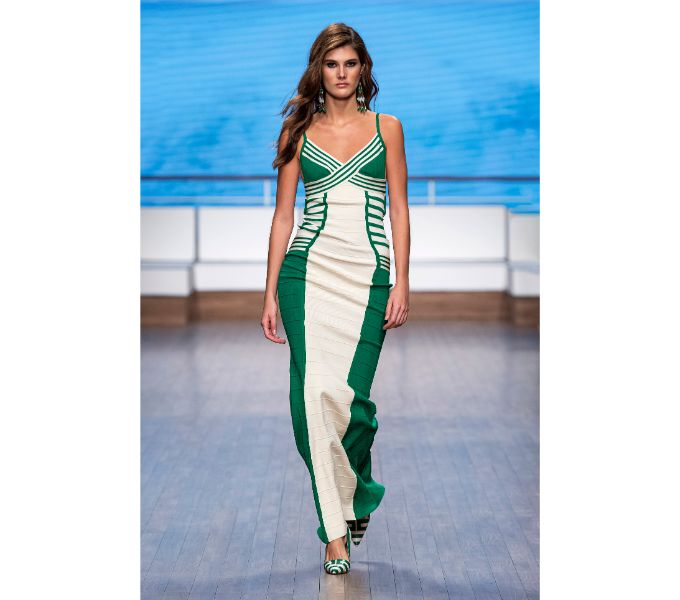 Outfits are adorned with jewellery chains, anchors and braided cords that give structure to shoulders worthy of the red carpet, intersecting with precious stones for a woman who can't imagine life without glamour. She lands on shore with body-embracing styles that echo the sinuous movement of waves and the glittering reflections of the sun.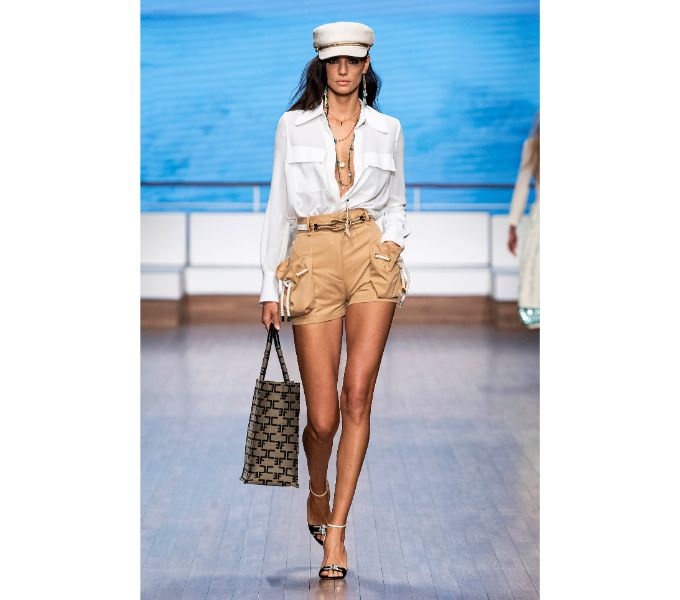 Accessories are essential complements that make precious every moment of the journey: wide-brimmed hats, maxi straw hair bands and raffia handbags give way to gold bracelets and chains carrying nautical-inspired charms.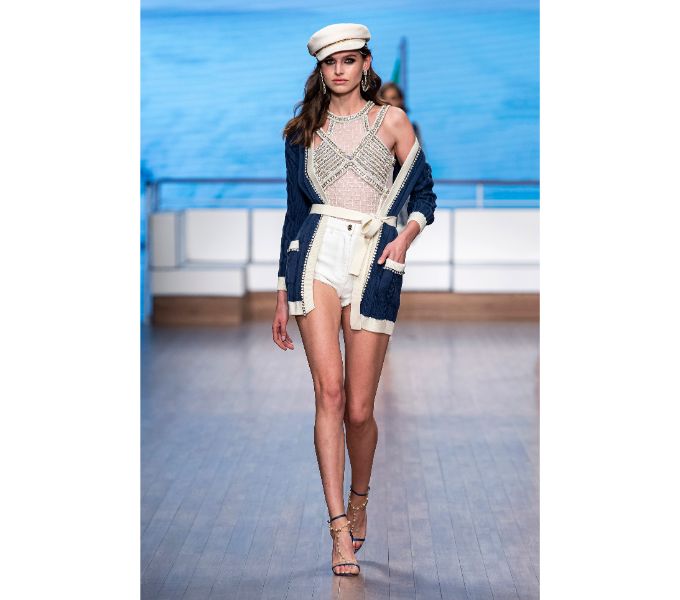 The highest heels contrast with totally flat sandals, confirming the decisive style of the icon Elisabetta Franchi, who never abandons her sensuality.
Credits: © Courtesy of Elisabetta Franchi