Robert Montgomery for Each X Other: "Fire Poem" at the jardin des Tuileries, Paris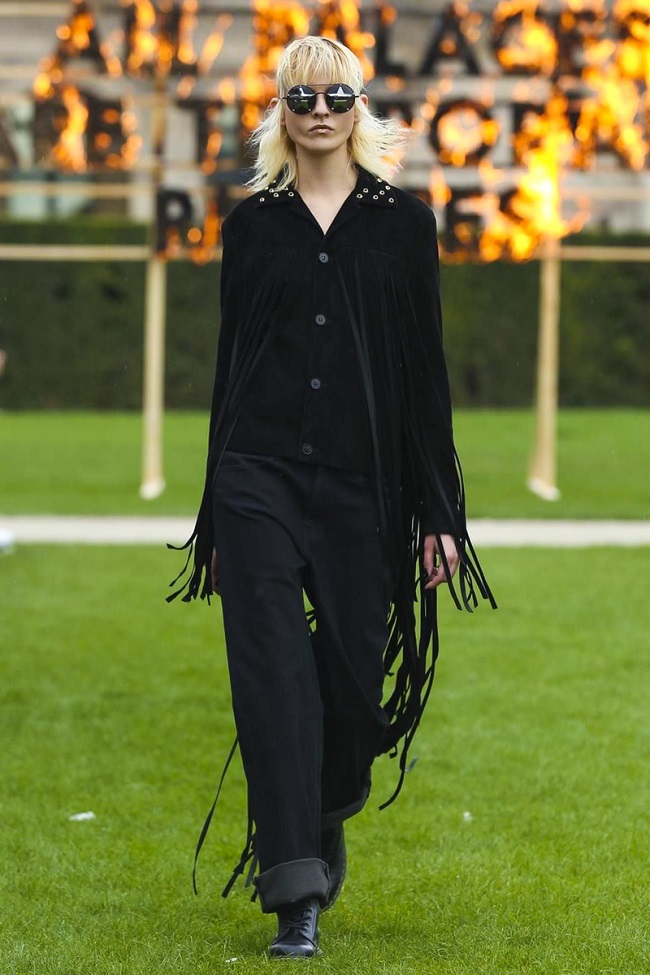 For its Spring Summer 2017 collection, Each x Other celebrated the cultural crossover between Los Angeles & Paris with an outdoor runway in the shadow of the Louvre.
The label, a collective whose members include Jean-Charles de Castelbajac, lighting guru Thierry Dreyfus & photographer Alessandra d'Urso, sallied forth with its art-meets-fashion concept and a "fire poem" by Each x Other member Robert Montgomery.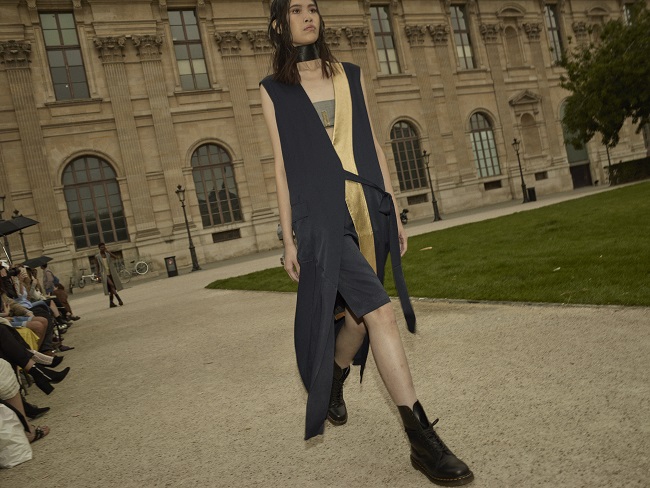 A wooden structure forming the words "All Palaces Are Temporary Palaces" went up in flames while the models walked down the grass of the Tuileries gardens.
The OH LA LA LAND artworks are both traditional and modern. Based on a duality of sorts, they stand as a reflection of modern society's paradox.
The collective's aim is to rekindle the spirit of cultural revolution and community that Each x Other holds as a core value, by pulling influences from different aspects: from performance art, dance and to the theatre.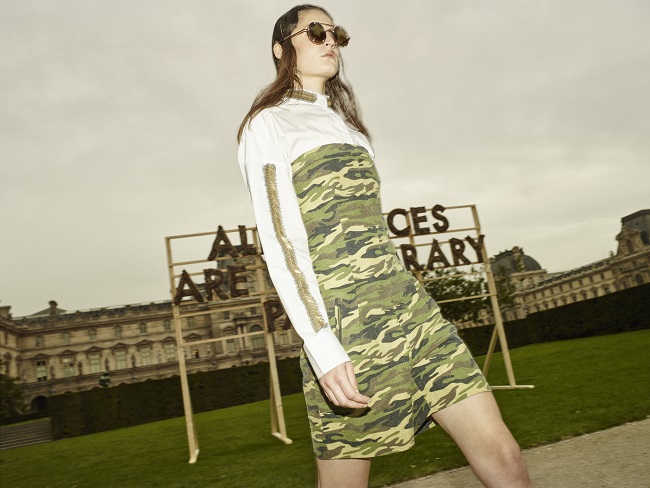 Light is a central theme of the collection. Robert Montgomery's fire poetry beams with golden rays and fiery orange tones – both prominent colours in the collection.
Warm orange features heavily, from polished crepe suiting finished with gold elements, to tougher, androgynous leather pieces.
Gold buttons and contrasting inserts touch on the theatricality of 'The Spectacle', referencing costumes from classical drama. Meanwhile, rib fabrics and delicate lingerie styles explore the freedom and sensuality of dance.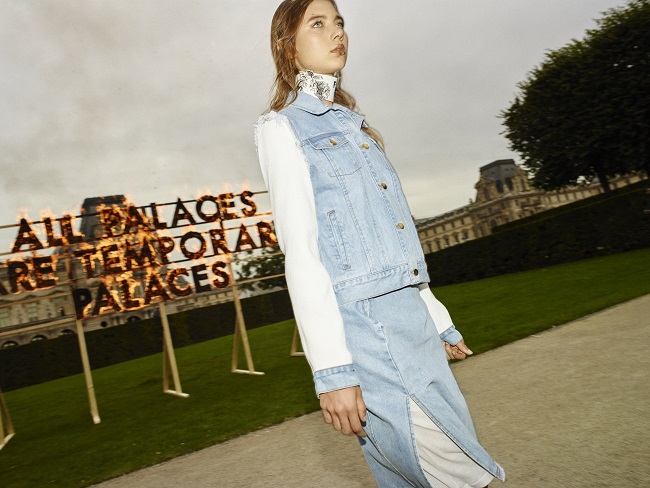 Seductively bare backs, un-buttoned hems and necklines ignite temptation, whilst fabrics blazoned with poetry and artworks awaken a fearless attitude.
Fresh blue hues feature in crisp, poplin styles and denim whilst denims elsewhere are juxtaposed with pinstripe fabrics or glistening gold details.
More classic denim styles – rock 'n'roll t-shirts and patched military jackets – complete the collection.
From modern suiting and trophy jackets to everyday cool-girl essentials, this season truly emphasises Each x Other's creative wardrobe; a collection that allows the wearer to express their own wondrous sense of style and unique spirit.
Credits: © Courtesy of Each X Other Press Office