Pepe Jeans unveils its AW23 Brand Campaigns: "W11 LOVE FROM LONDON" featuring British model Lila Moss and "LONDON AFTER HOURS" embodied by internationally acclaimed singer-songwriter Rita Ora.
The campaigns are presented under the Autumn – Winter seasonal story: "I LOVE LONDON"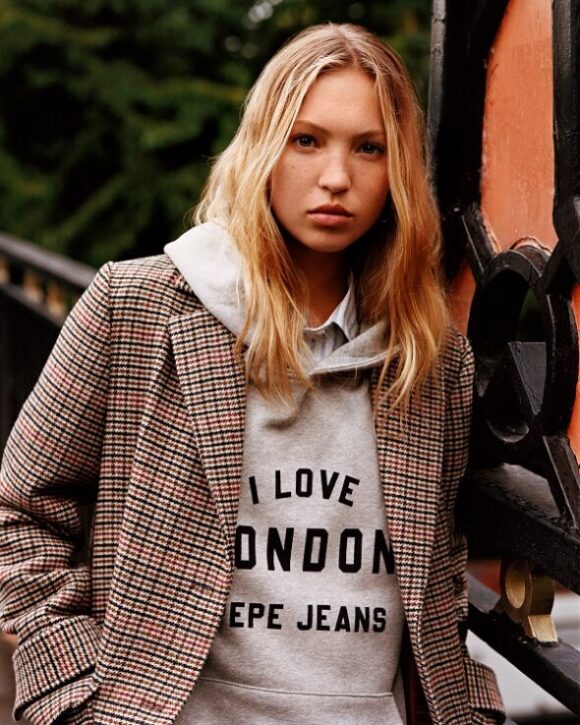 Pepe Jeans London, one of the brands of the global fashion group AWWG, celebrates its 50th anniversary under the seasonal story "I LOVE LONDON", the original London born denim lifestyle brand presents captivating collaborations with two London style icons that pay homage to its timeless London heritage.
First revealed is the "W11 LOVE FROM LONDON" campaign, lensed by photographer Alasdair McLellan capturing British model Lila Moss, whose captivating presence graces covers worldwide, as she embarks on a journey through the spirited streets of W11, which encompass the vibrant neighbourhoods of Notting Hill and Ladbroke Grove in West London. Each location effortlessly complements the London Boho looks from the Pepe Jeans AW23 collection, creating an enchanting narrative that captures the true essence of Pepe Jeans' birthplace.
Lila showcases the latest styles from the collection, including iconic denim pieces made from 100% recycled fibres, a houndstooth wool coat with military details, a wide-leg chino in soft corduroy, baggy palazzo pants with a relaxed fit in a soft twill fabric, and a double-breasted houndstooth wool-blend blazer, to name just a few.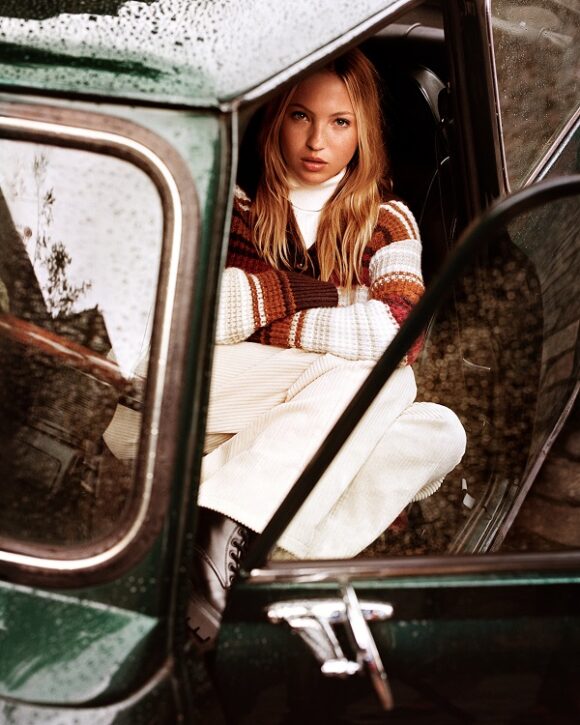 Mark your calendars for October when Pepe Jeans London will release the enchanting "LONDON AFTER HOURS" campaign, featuring the internationally acclaimed singer-songwriter, Rita Ora. Captured through the lens of photographer Dan Jackson, this campaign takes inspiration from the timeless fun of nights in London, showcasing holiday celebration outfits that embody the spirit of the city.
Both campaigns were styled by British Vogue Fashion Director and all-round London style inspiration, Julia Sarr-Jamois, and creatively directed by legendary duo Lee Swillingham and Stuart Spalding of Suburbia, celebrated for their work at the Face, Pop magazine, Love Magazine and British Vogue.
Starting on 5th September 2023, Pepe Jeans London will start the distribution of campaign imagery and videos through various channels, including Pepe Jeans official platforms, selected media outlets, and key partners.
Talents: @lilamoss
Creative direction: @suburbia_agency
Photographer and Director: @alasdairmclellan
Stylist: @sarrjamois
Hair: @anthonyturnerhair
Make-Up: @lauren.parsons
Credits: © Courtesy of Weber Shandwick