Peter Pilotto and Christopher de Vos were in a hedonistic mood, delivering a fun lineup filled with color and opulent fabrications.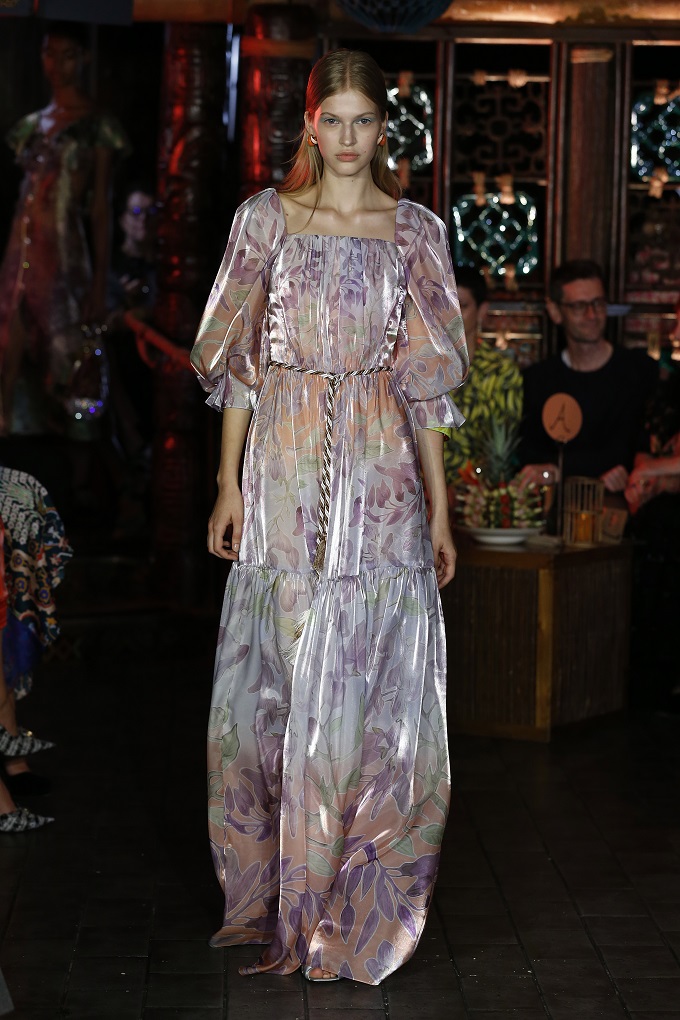 A luminous glow is cast upon the Spring Summer 2019 collection, as Peter Pilotto and Christopher De Vos imagine enigmatic women as radiant vessels of warmth and light. An obsession with French Gallé glass informs the season – its frosted splendour, botanical cameos, and fantasia of pearlescent colour inspires diaphanous textures in cloth. The secessionist palette dissolves across swathes of silk in tones of periwinkle, mist, peach, marigold, melon, chartreuse, fuxia and rose gold.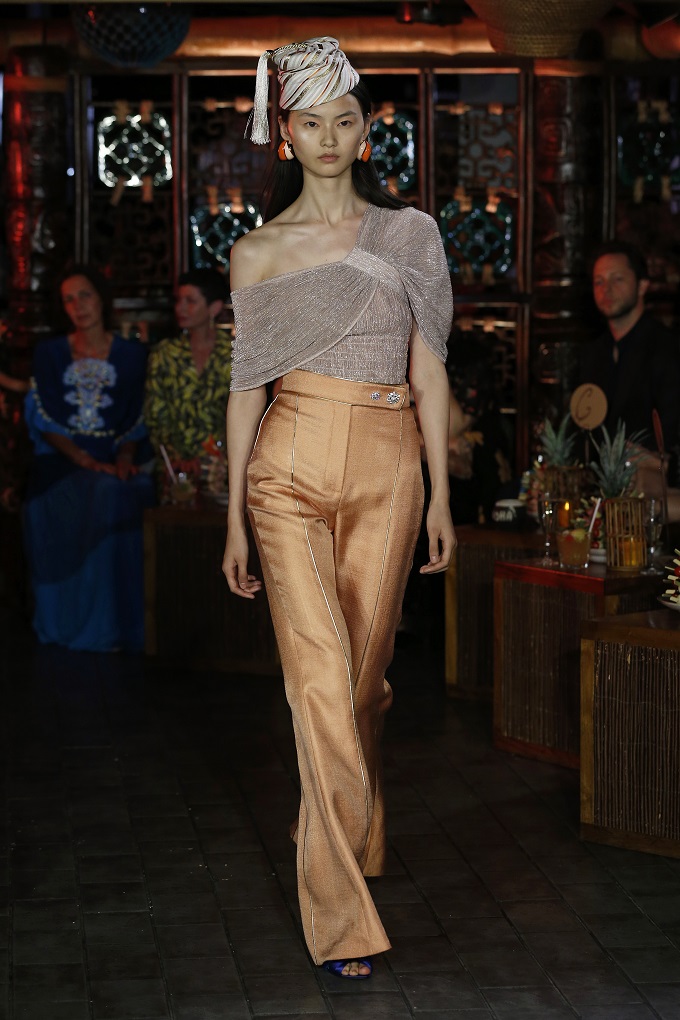 Iridescent organza, painted jacquard and hammered satin appear backlit on summer skin, as billowing silhouettes are decorated in a flourish of leaves, stems and petals. Meticulous techniques sculpt striped lurex into tiers of waterfall pleating, as draped asymmetries fall off the shoulder or catch in a pleated cuff and bishop sleeve. Metallic twill suiting is cut in long flared shapes, adorned with crystal, beaten brass, and lariats of silk rope.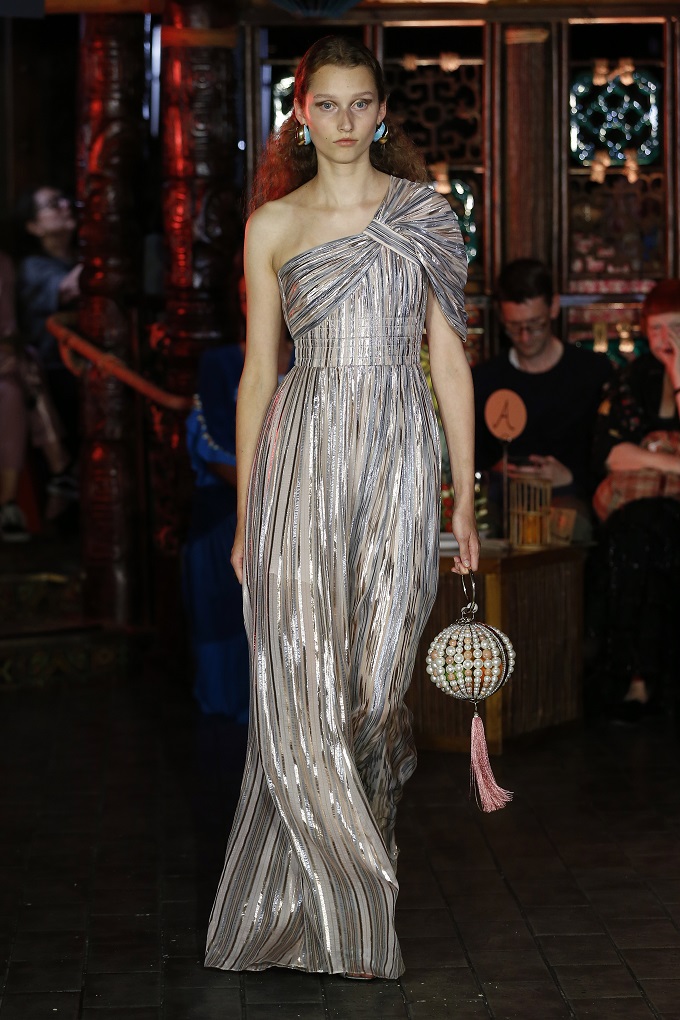 For a touch of Venetian decadence, resplendent caged clutches are dotted with pearls, and a tasseled fez twists in lustrous weave. Knotted satin sandals tie at the ankle above a cylinder heel, and enameled spiral jewels glint with twotone gloss.
Credits: © Courtesy of Zoe Communications