Una selezione di illustratori internazionali tratti dalla mostra di Bologna Children's Bookfair. Pitti Bimbo sceglie e propone una squadra di interessanti illustratori, considerati fra i migliori, per creare un ponte fra l'editoria e la moda.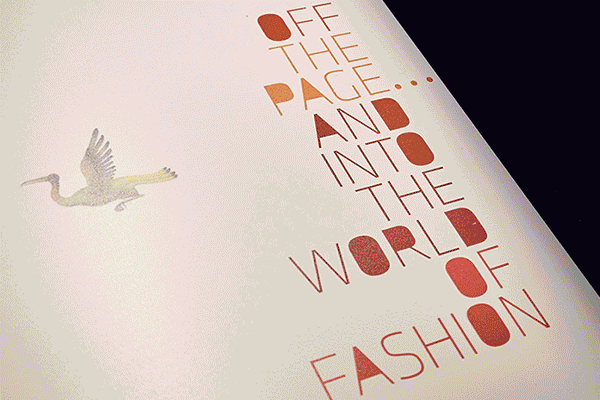 A Pitti Bimbo 87 la creatività è in prima linea anche con "Off the Page… and in the World of Fashion", il nuovo progetto di Pitti Immagine in collaborazione con la prestigiosa Bologna Children's Book Fair.
Nato per selezionare e proporre una squadra di illustratori capaci di dare un segno nuovo a tessuti e collezioni per la moda bimbo, creativi in grado di instaurare un dialogo interessante con le aziende.
Gli illustratori protagonisti a questa edizione:
Monia Antonelli (Italy), Miren Asiain Lora (Spain), Mohammad Barrangi Fashtami (Uk), Masha Bazilevskaya (Russia), Davide Bonazzi (Italy), Ana Bustelo (Spain), Beatrice Cerocchi (Italy), Julien Chung (Canada), Francisco Cunha (Uruguay), Julia Díaz (Mexico), Caterina Gabelli & Sara Maragotto (Italy), Alireza Goldouzian (Iran), Sara Guerra Rusconi (Switzerland), Monica Hernandez (Italy), Eunah Hwang (Korea), Seong Hye Hwang (Korea), Catherine Kuhlmann (Germany), Ahra Kwon (Korea), Daniela Pareschi (Italy), Gina Rosas Moncada (Colombia), Rika Sakai(Japan), Hisana Sawada (Japan), Amir Shabanipour (Iran), Hye Ran Son(Korea), Issa Watanabe (Peru), Monica Zani (Italy).
Credits: © Pitti Immagine Press