Roberto Cavalli is set to join Craig Green as guest designer at Pitti Uomo 94. The Italian label is presenting at the Florentine trade show its first menswear collection by English fashion designer Paul Surridge.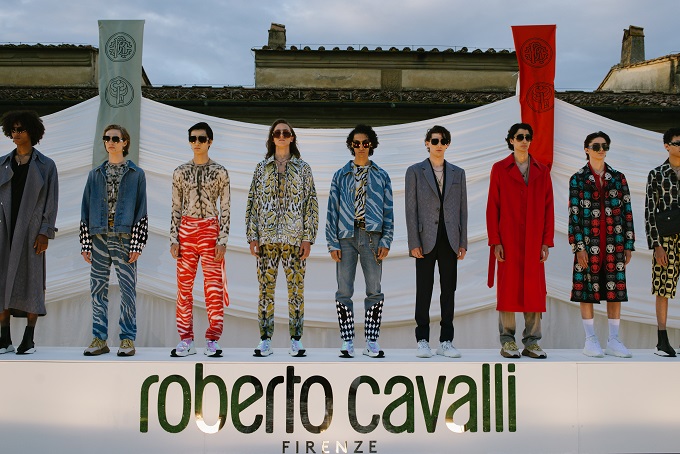 The Roberto Cavalli Group has chosen Pitti Uomo for the worldwide launch of its new men's fashion project with a special event, on Wednesday the 13th of June 2018, in the house's distinctive style.
One of the most important Italian luxury brands in the world, Roberto Cavalli will be back on its "hometown" catwalks with the first men's collection by Paul Surridge, the new creative director for all of the company's lines.
"The long love story between Pitti Immagine and Roberto Cavalli began nearly twenty years ago", say Raffaello Napoleone, CEO of Pitti Immagine. "The runway show at the forthcoming edition of Pitti Uomo, featuring the first menswear collection by Paul Surridge further sanctions this bond, with us of Pitti and with the city. It marks the return of one of the champions of Italian style, one of the names that made Florence the world capital of fashion, and – at the same time it is the moment for highlighting a new phase for the brand led by the design talents of the new creative director. We are truly pleased to present this Special Guest, and we are working with the Roberto Cavalli Group with great synergy ".
"The Roberto Cavalli brand was born in Florence and it is only natural that its relaunch goes through this city. We are so pleased for the invitation of Paul Surridge as Special Guest at the 94th edition of Pitti Immagine Uomo, marking the launch of his first Roberto Cavalli men collection. Growing menswear is a significant opportunity for our business: Paul's talent, vision and experience in the context of Pitti Uomo are the perfect platform for its development." Says Gian Giacomo Ferraris – CEO of the Roberto Cavalli Group.