Rochas was a study in multiple disciplines: leopard, bright yellow, black, embroidery, drapery, and finally… feathers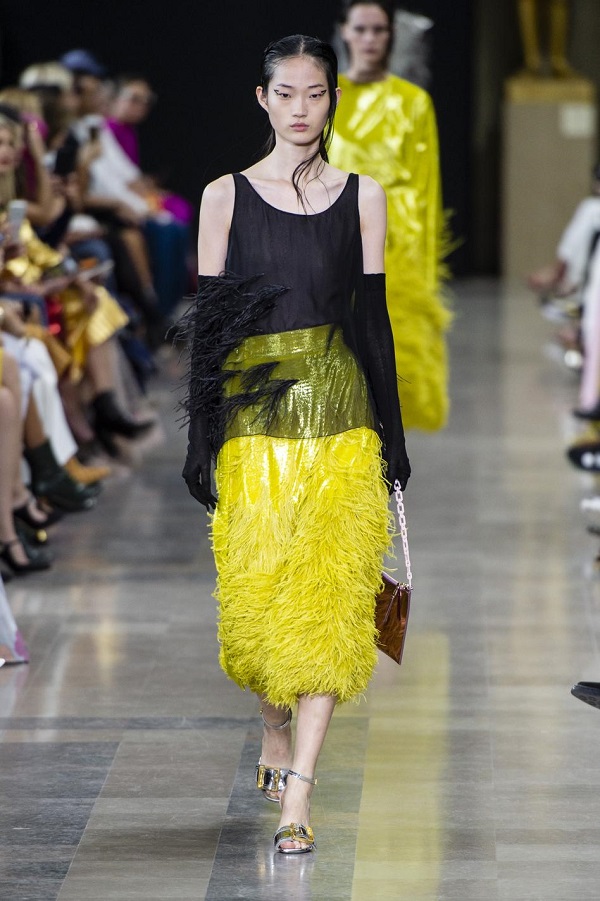 Infused by art and culture, the National Theater of Chaillot became the perfect setting for the last show of Rochas.
Alessandro Dell'Acqua created a collection of plain satin and patent colors, where the only -but powerful- concession was the animal print, in its leopard leopard version mainly, but also in tiger. Dresses, two-piece suits, jackets and bags were They filled with this feline print to give way to elegant loose and midi dresses, with wide sleeves or deep necklines.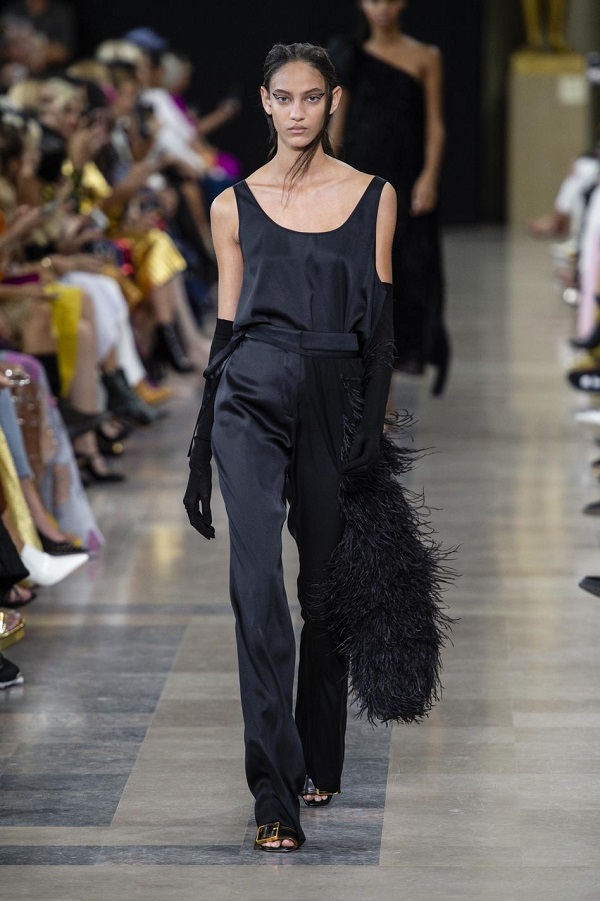 The minimalism prevailing in the whole set was broken occasionally by some detail of fringes or sequins, mainly in the evening dresses.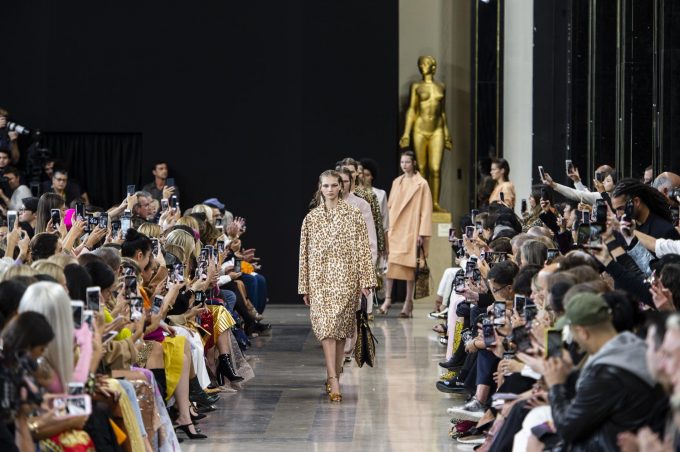 Credits: © Courtesy of RP Rochas Mode