Salon K Privé: A Unique Experience
After taking a creative break and reassembling the circle of the participating artists, the renowned Salon K Privé and its founders Patrick King and Johan King Silverhult are back to Berlin as of 7 December 2018. In a new location which can be found right in the heart of the historic Berlin West, the artistic crew will be welcoming a selected amount of guests to their enthralling, voluptuous and sensual dreamscape, ready to celebrate the diversity.
Deriving from a private salon, earlier only accessible by invitation, the international team (UK, USA, Jamaica, Germany, Romania, Kazakhstan, Scandinavia, and Italy) of Salon K Privé is featuring a 3 hour program filled with extraordinary dance, customised songs, unexpected encounters, and daring acrobatics, accompanied by a delicious dinner & champagne. Limited seating, a like-minded audience and the elegant setting allow each guest to engage in a singular experience of the performing arts and a journey to her/himself.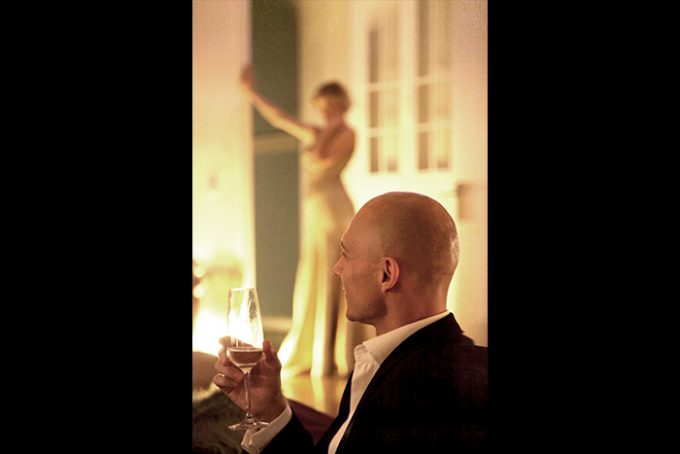 The basic Salon concept hasn´t been invented by Salon K, but has merely been a part of history since the 16th century. First in Italy, then in France in the 17th and 18th centuries, before it reached Berlin in the early 1920ies. What´s unique is the mode and philosophy on which Salon K Privé is based: Real human interaction and connection, and a grown-up alternative to the youth-obsessed consumerism. Moreover it celebrates human & artistic diversity and freedom, and strives to reconnect with the heritage and tradition of "Art & Entertainment", based on its historical roots in the Berlin West.
The members of Salon K Privé have been the stars of prominent institutions such as the Cirque du Soleil, Deutsche Staatsoper, Opéra Garnier, Stuttgart Ballet and have performed for the likes of e.g. Fendi, Moet & Chandon, Kérastase, the Life Ball as well as the Norwegian Royal family. Thus the highest artistic and technical qualities from the major stages are brought into the intimate format of Salon K Privé, to be enjoyed by an exclusive group of 50 people max.
Based on the motto "Expect the unexpected", the guests are seated with only ½ meter distance to the performers. This way, a red silky cape, a leather leash and rough bondage knots seem to be within the audience´s grasp, while they are enchanted by a seemingly reincarnated Marlene-Dietrich and other multiple divinities which playfully share their homage to "Eros & Thanatos". The perfect escape from the day-to-day life.
Credits: © Courtesy of Nadine Dinter PR